While the brainchild of Sachin Tendulkar and Shane Warne, the Cricket All-Stars League has been making a lot of noise in the global sporting circuit, the duo decide to hit New York by ringing some bells.
The master blaster and the spin legend have been marketing their project which is also slated to rake in some moolah in addition to bringing a celestial line-up of cricketing legends together on the same field.
The NYSE website adds: "Bells were first used at the Exchange in the 1870s with the advent of continuous trading. A Chinese gong was the original bell of choice. But in 1903, when the Exchange moved to its current building, the gong was replaced by a brass bell — electrically operated and large enough in size to resonate throughout the voluminous main trading floor. Today, each of the four trading areas of the NYSE has its own bell, operated synchronously from a single control panel."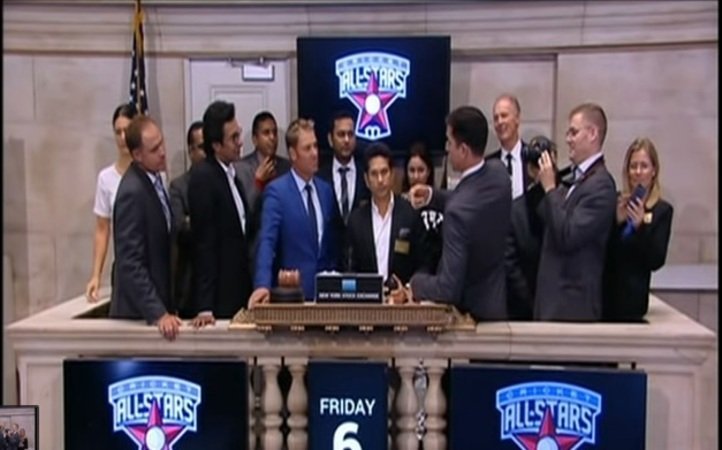 While at the New York Stock Exchange, Sachin and Warne kicked off the proceedings with a bang, by ringing the opening bell at the NYSE.
While the move has definitely marked crickets arrival in the US for good, hopefully the move by the legendary duo will bring energy from the cricket field straight into the stock markets.