On November 21, Soumendra Bhattacharya and two of his women friends were verbally abused by a cab driver in Kolkata after they objected to being charged more for a journey. The group was travelling from Lake Gardens to Ice Skating Rink ( Ballyguange),
" This has been a recurring problem especially in late hours, for women especially. We protested and then the cab driver verbally abused the two women who are with me. It led to a heated argument after which we went to the traffic police post nearby for help," Soumendra Bhattacharya told ScoopWhoop over the phone from Kolkata.
But what happened next shocked them.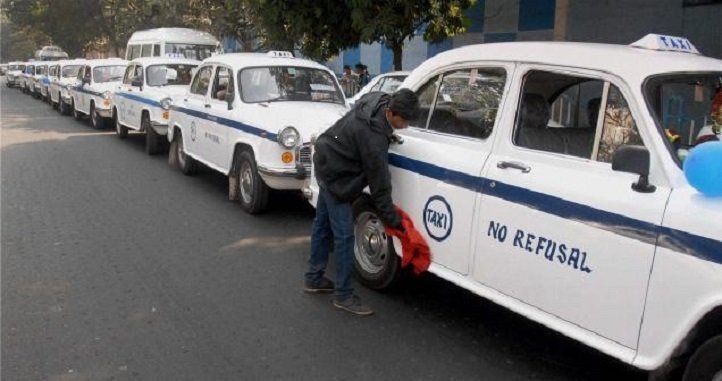 "The Sergeant under Lake Thana (who refused to give out his name; his vehicle no was WB 07F4194) stared down one of my female friends lecherously. She would have slapped him if he wasn't in uniform. When she asked him not to look at her like that, he screamed at her aggressively to get out of there. Why ? He said because we had shouted at the cab driver. At that point I took out my mobile phone and started recording the incident," he said.
As can be seen in the video below, the official come forward indicating that he intended to hit Bhattacharya for recording the incident.
"He threatened to lock us up in the lake police station. We repeatedly asked for his name but he didn't divulge it. He wasn't wearing his name plate. By then passers-by who had seen the incident had gathered around in our support," Bhattacharya said.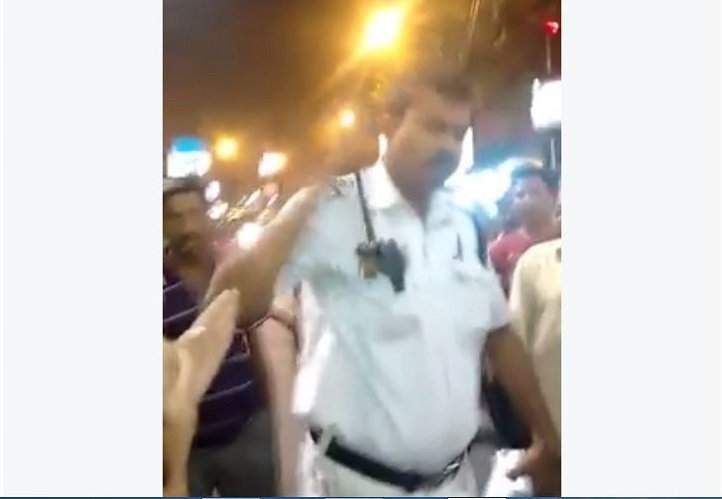 Source: Screenshot
Soumendra and his friends waited till the next day due to the late hour and lodged a complaint at Lake Police Station and Lake Traffic Guard.
The Officer-In-Charge, Prasentjit Bhattacharya told the complainants that the police official had been identified as Raja Roy.
Even as the video spread quickly on social media and sparked outrage, the police officials helped the group. But they didn't specify what action would be taken.
" We were given excuses that he is doing duty there for 2 months now and he is disturbed about his son," said Soumendra.
Attempts to contact the officer-in-charge, to check about the next course of action, have been unsuccessful so far.
Here is the video posted by Soumendra Bhattacharya on his Facebook post:
Dear Kolkata Traffic Police,Saturday, 21st November, Lords more , Lake Gardens, Kolkata, 9pm.A no-refusal taxi was…

Posted by Soumendra Bhattacharya on Saturday, November 21, 2015