The Mahagun Moderne apartments towers over its surrounding. It inspires a sense of awe in you, with its ornamental edifice. It looks like the sort of place where nothing untoward is allowed to happen. Two days after angry protesters shattered the carefully-curated tranquility of the apartment complex by pelting stones, around 20 police officials are standing guard outside the main gate. 
"Everything is peaceful now. There have been no untoward incidents after what happened on Wednesday morning," said a policemen posted outside the Mahagun Moderne apartments in Noida's sector 78 said.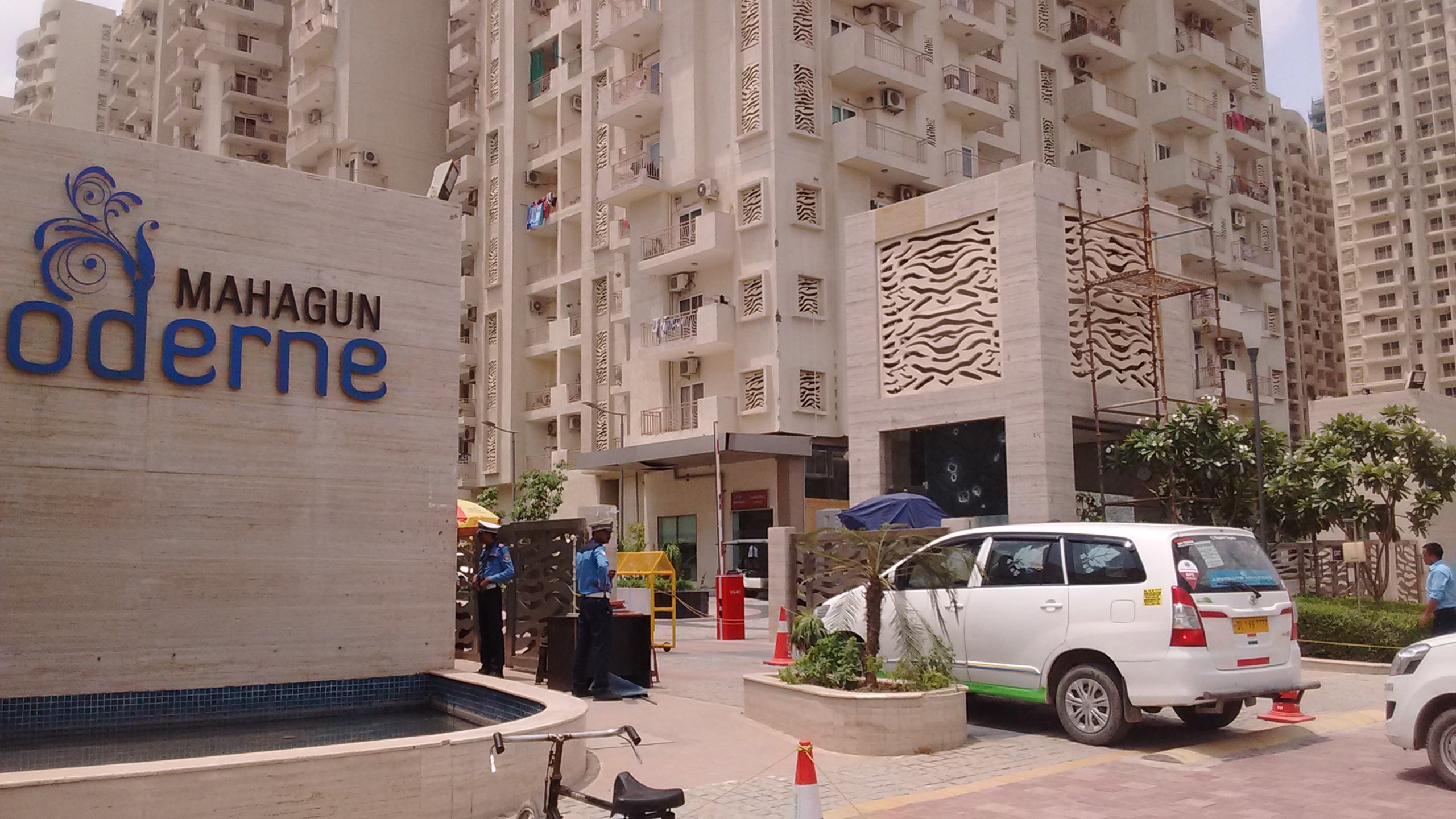 But they were clueless when asked how long will the team be posted at the spot.
The upscale multi-storeyed residential apartments recently came into news after Zohra, a domestic maid was allegedly assaulted and held hostage by her employer on suspicion of theft. This enraged her husband Abdul Sattar and their neighbours following which an altercation ensued in which stones were pelted and there were minor damages.
Police officials say they are investigating into the matter. Till now, 13 people have been arrested for rioting and four FIRs have been filed.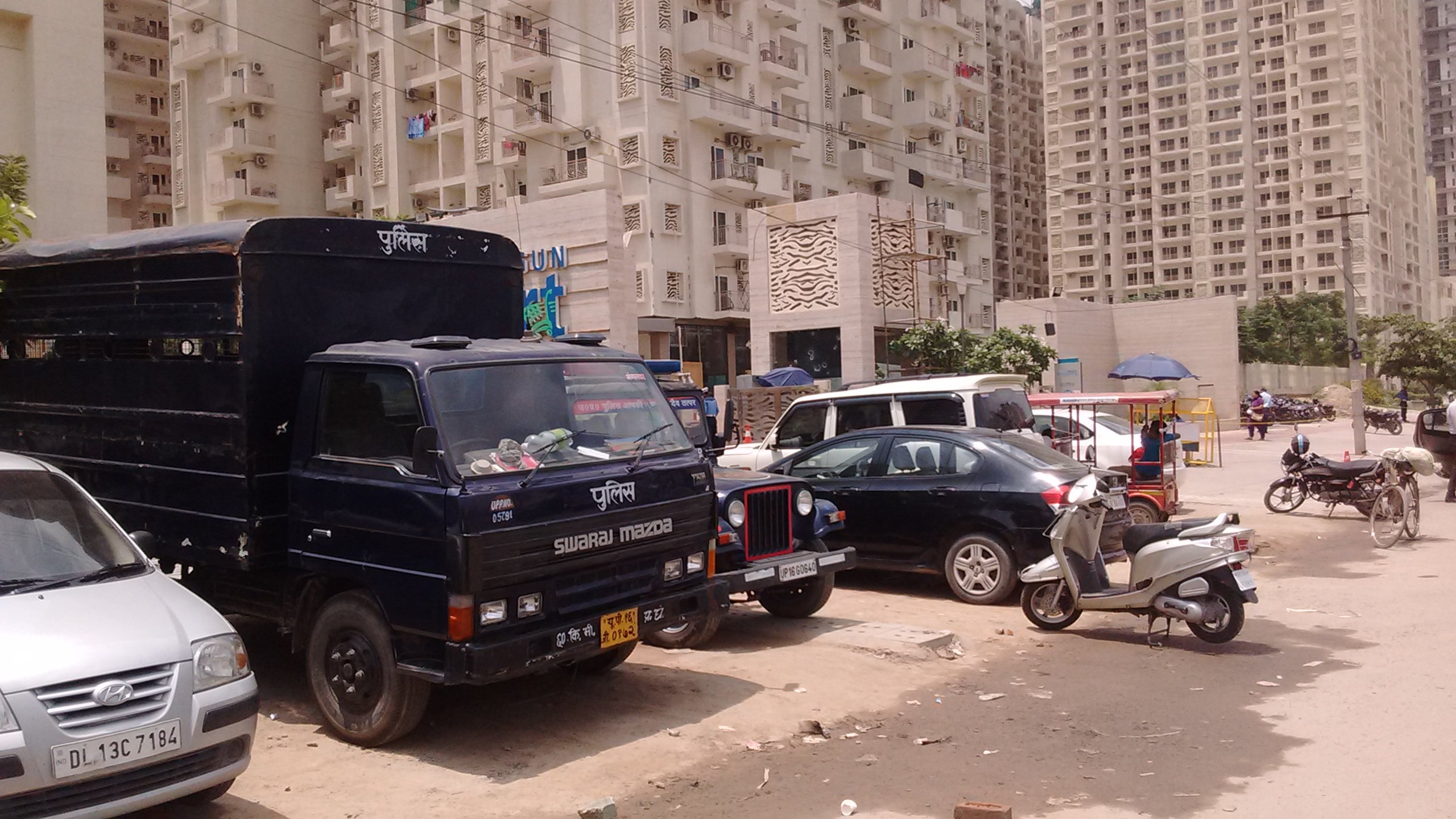 Hardly a kilometre away from the apartment is the makeshift settlement where the 26-year-old Zohra and many other workers like her who hail from north Bengal reside. The mini colony is built on a government land which was lying vacant. All the houses are katcha and none of them have electric connection. 
Her 33-year-old husband Abdul says that the incident has traumatised Zohra and she isn't keeping well. "She can't even stand straight as of now. I can't even think about sending her to work," he said adding that she is currently taking medicines.
He went on to explain what happened on Tuesday night when Zohra went missing.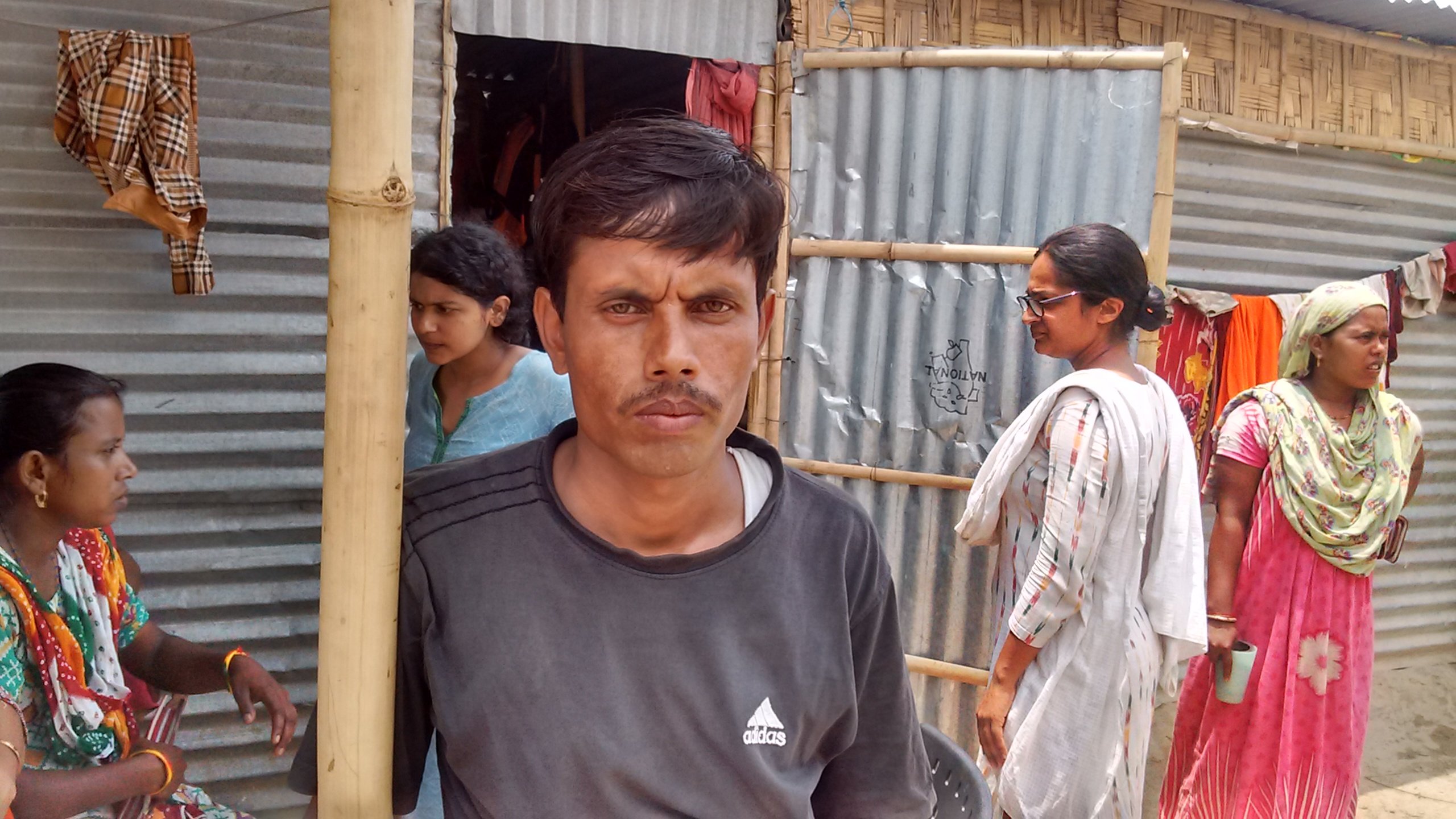 "I tried calling on her mobile phone but it was switched off. When I went to her employer Ms Sethi, they told me that she had stolen Rs 10,000. I was also told that she left her mobile phone in their flat and went out on her own. I, along with a security guard began to search for her in the residential complex but couldn't find her. When I went to file the missing complaint, the police scolded me and asked me to come the next morning. The very next day, she was found inside the apartment premises. The Sethis had assaulted her and locked her inside a room," he said.
"All the theft allegations are entirely false. Even if she had done it, they should have called me or should have reported the matter to police if they thought she had committed theft. How could they lock her in a room for a day without food and water?" he questioned.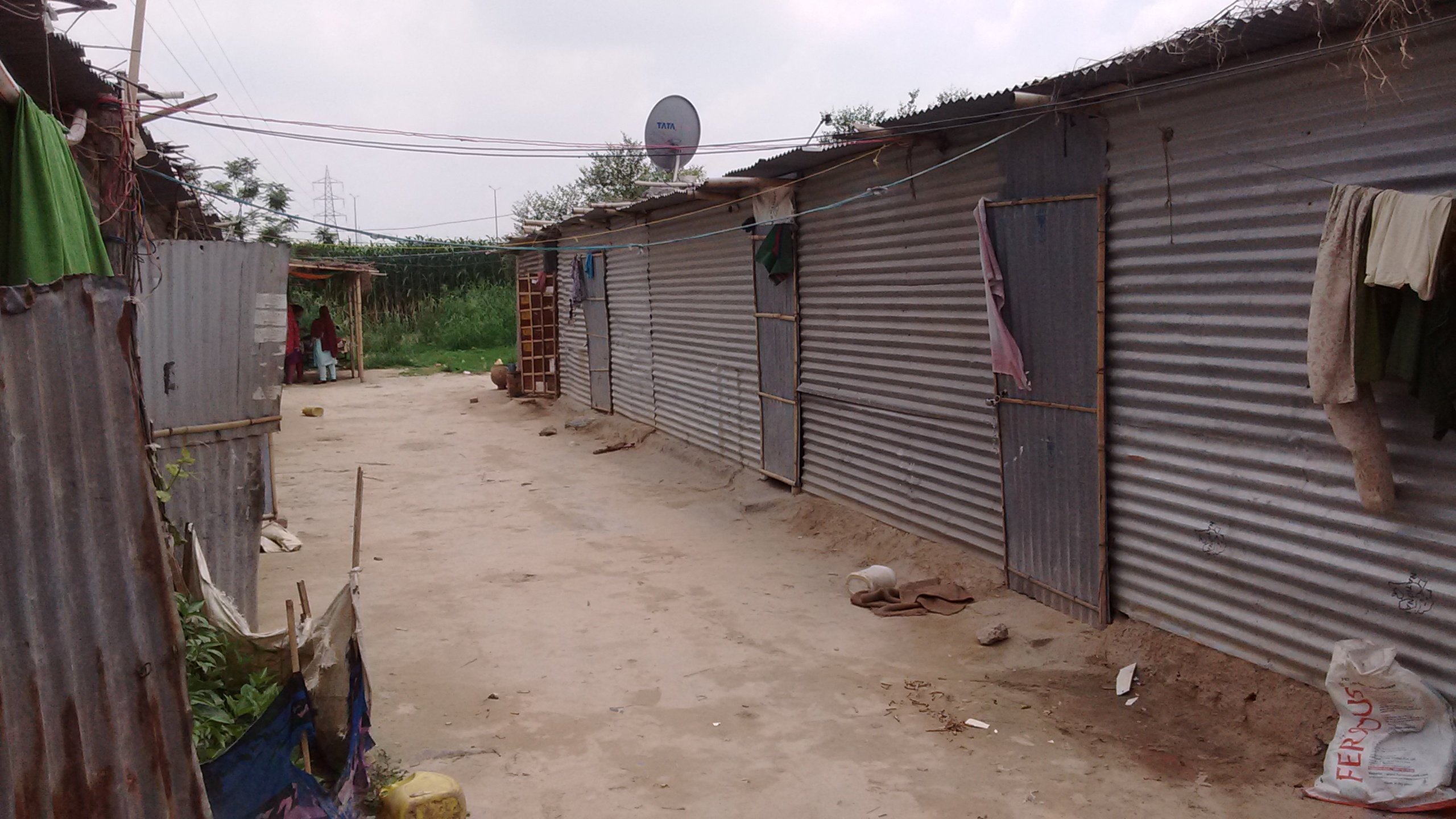 The locality members say that theft cannot possible as workers are frisked by the security guards both during the entry and the exit at the main gate. 
They also said that it were the security guards who first resorted to violence. "When they saw us approaching the gates, they fired in the air and started pelting stones. We only responded in retaliation," a young man who happened to be Abdul Sattar's neighbour said.
Momoti Bibi, another domestic help who worked at the Sethi household shared Zohra's concern. She is yet to receive her two months salary which comes close to Rs 12,000. "Every time I ask, they say something or the other as an excuse. They said that they'll give on Wednesday but I haven't gone there since the incident happened," she said.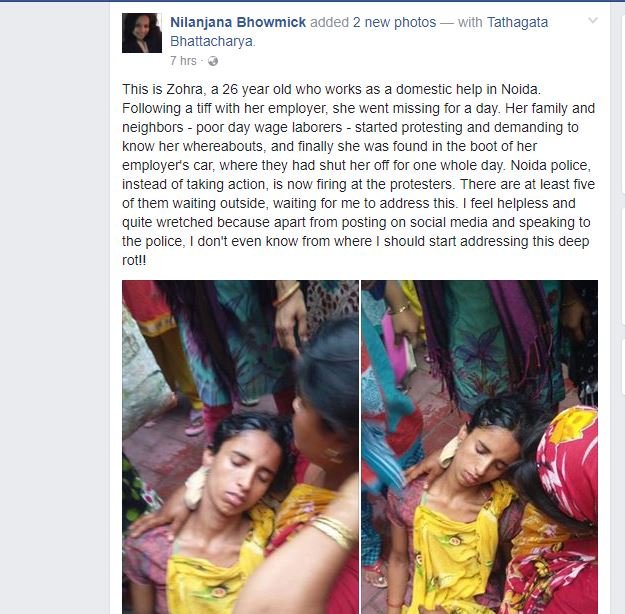 After the incident happened, several messages have been shared on WhatsApp and Facebook in which the workers are being called as illegal Bangladeshi migrants and are being blamed for rioting and threatening. 
But Meena, a domestic maid who works in a different locality trashes all the allegations.  
"All this illegal Bangladeshi immigrant allegation is nonsense. All this while, they had no problem. Now suddenly they come up with this issue. But let me make it clear that all the workers have valid identity cards," she said. The same was confirmed by the police who maintained that all the workers had valid identities.  
Rudra, a young man from the nearby Barola village has been supporting the migrant workers since Zohra went missing. But he is very critical of the media and the false messages which are being shared on social media.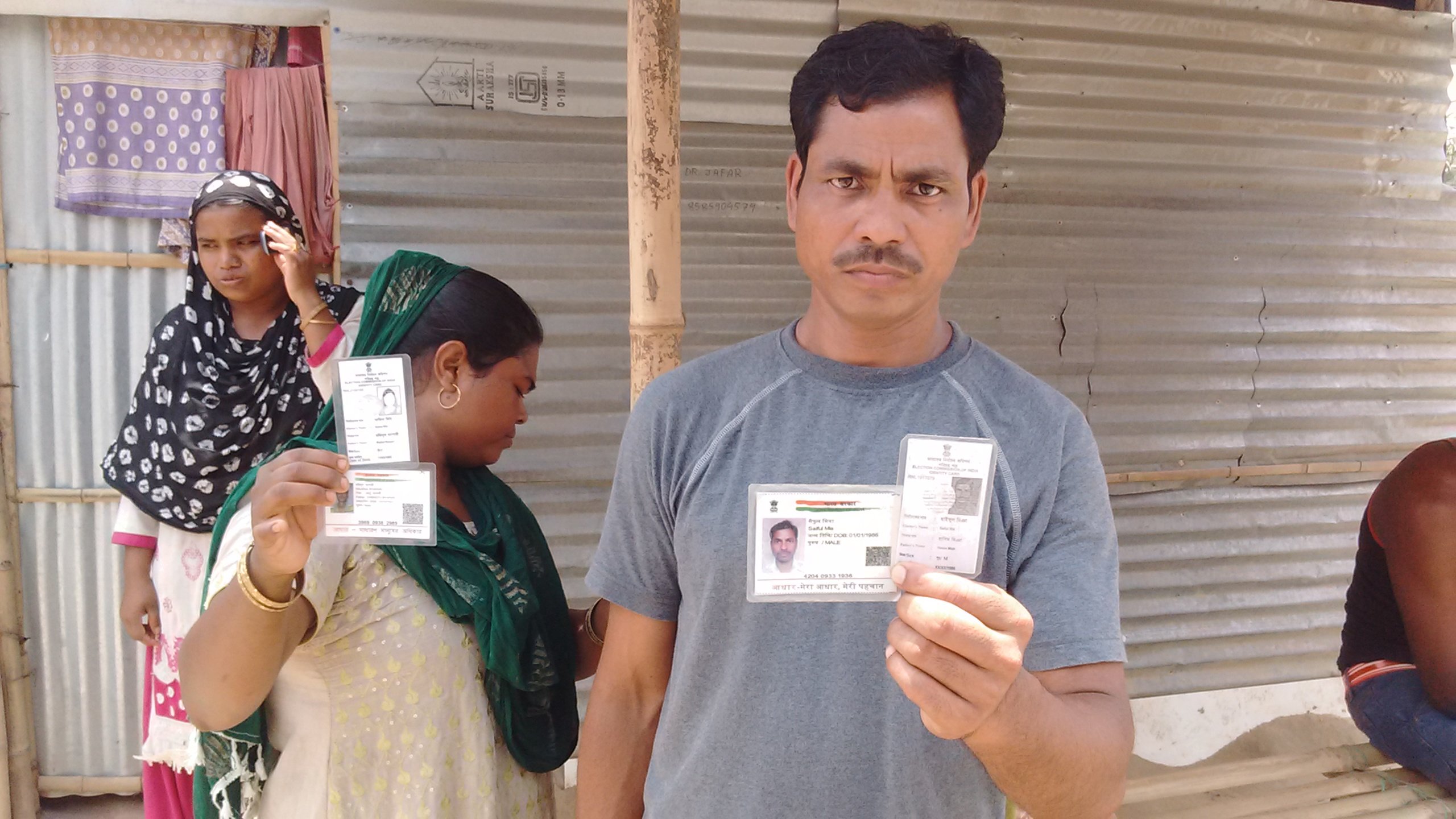 "Media does more harm than good. See what their incorrect reportage about the 'Muslim Bangladeshi mobs' did. Around 16-17 police jeeps arrived on Wednesday night as if they were out to capture terrorists. They randomly picked up all the men including those who weren't even there at the stone-pelting. They vandalised property and even detained Zohra's minor son for a day," he said.
He said that 13 people are still in jail while six have been let off. "No action has been taken against the Sethis despite the fact that we filed the case first. I am sure they must have influenced the case using money and contacts," he said.  
Some of the tweets which were being shared:


Alok Kumar from the Gharelu Kaamgar Union (a workers' union body) said that their organisation will extend all legal support to Zohra. "These workers whom these society residents love to call as illegal Bangladeshi workers work for the cheapest rates. Still they are subject to all sorts of ill-treatment. And moreover, the incident turned into a communal issue when they were called 'Muslim mobs'. What sort of mentality is this?" he asked.
"We will be roping in a Supreme Court lawyer to fight the case," he said.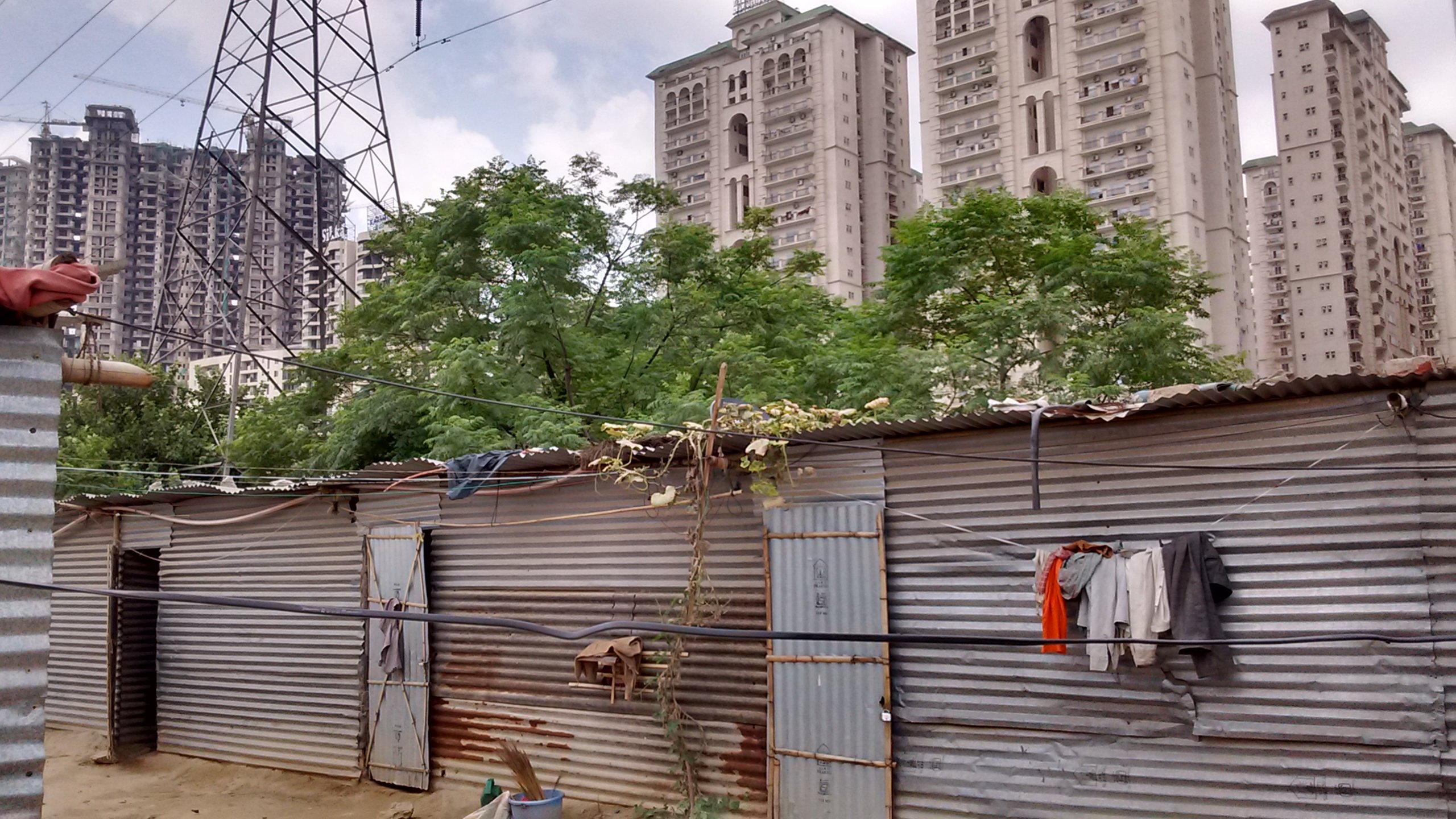 A resident of the Mahagun Moderne who wished to remain unnamed called this nothing but a 'feudal mindset' of the people. She narrated that the resident's association decided to boycott the workers in a meeting which took place after the incident happened.
"It was basically an 'us versus them' debate. Majority of them were supporting the Sethis. There were talks about how life and property is at risk due to these Bangladeshi workers. They unanimously agreed that they wanted to teach them a lesson," she said. 
(All images sourced from ScoopWhoop News | Sreeraj TK)