Mention skin creams, moisturising lotions and face packs, and Patanjali isn't exactly the name that comes to mind. After all, it is difficult to catch women's fancy if you have someone like Baba Ramdev endorsing them.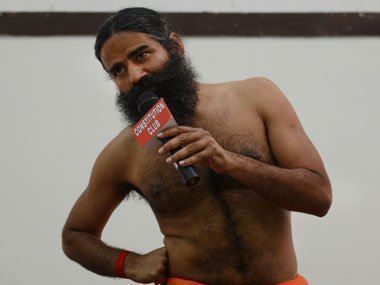 You know what we mean. Yet, there is no denying that Patanjali's beauty products are fast capturing the mass consumer market in India. Now, whether they are good or not, is debatable and the opinion varies. But how about hearing it straight from the experts?
Scoopwhoop asked five top beauty bloggers in India – ones who have dedicated following running into tens of thousands – what they feel about Patanjali cosmetics, and the answers surprised us:
Why I tried Patanjali: Mainly because my parents drove me to, Baba Ramdev's followers as they are.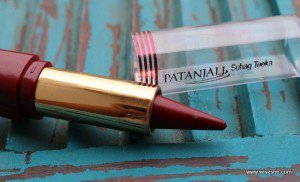 My take on their beauty products: To my surprise, some products turned out to be actually good. For instance, the aloevera gel, multani mitti soap, honey and coconut oil. But some were beyond bad, mainly because they smelled so horrible that I am sure it must have reached the neighbours. The acne pack, for instance. The body lotion is terrible too – it does nothing to the skin, not even moisturises.
Do I recommend it: Yes, some of them, especially if you are a Babaji's fan and because they are affordable. But hey, you got to bear with the monotonous packaging and wipe out the memory of Babaji doing yoga with Shilpa Shetty.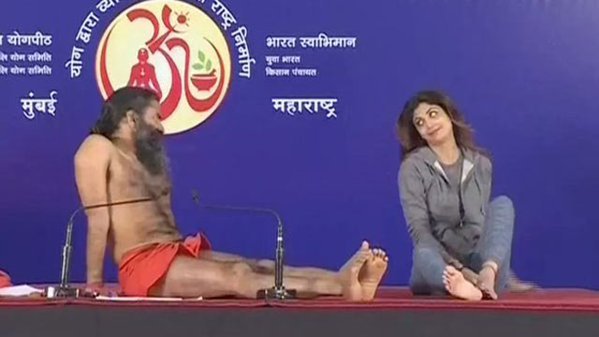 Why I tried Patanjali: My mother introduced it to me. Not like she recommended it, but actually dragged me to a store and bought me the shampoo, almond oil, aloevera gel and rose water. Of these, the gel and rose water have become my friends.
My take on their beauty products: Besides the ones I mentioned, I love their herbal kajal, face wash, lip balm, hair conditioner and coconut hair oil. All these now have a permanent place in my skin and hair care kit. I also like the fact that many stores have an in-house consultant who can advise you better. Also, that the products use natural, herbal kitchen ingredients with therapeutic value – something that has been the Indian tradition for centuries. However, there is a catch: While I use Patanjali products on myself, I have never reviewed it on my blog, mainly because they are not in the league of the premier products I review – Like Body Shop, Forest Essentials and Vichy.
Do I recommend it: Yes, the basic ones for personal care. Although I do not like the way some of the products – like almond oil – smell, I would still bear with it because I assume it is probably because they don't add artificial fragrance, which at the end of the day is a good thing.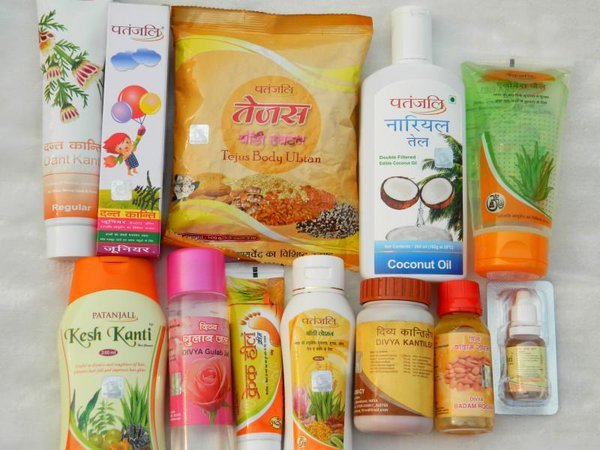 Why I tried Patanjali: Because being a beauty blogger, I am always on the lookout for what's new in the market. Also, with PM's Make In India project being all the rage, I found myself gravitating towards indigenous brands. And Patanjali seems to be leading the pack of home-grown ones.
My take on their beauty products: I quite like them, given they are pocket-friendly and pretty much deliver on their promises. I am huge fan of aloevera gel, and bank on it for most of my skin care needs. It actually leaves the skin quite hydrated and soft. I like the Tejas coconut oil too, which I feel nourishes my hair well. I realised the oil works as a good make-up remover too, and even wipes off that stubborn mascara. But one product I disliked was the cold cream.
Do I recommend it: Definitely, especially the ones I have listed. I also do keep checking out what's new in the brand every now and then.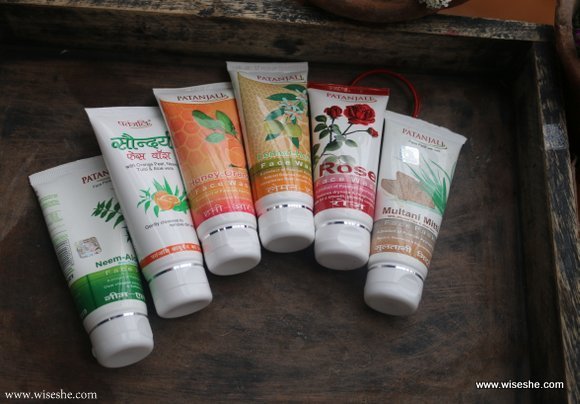 Why I tried Patanjali: Because my sister recommended it, after the brand came to her rescue during a major breakout phase.
My take on their beauty products: I think we Indian women, with our rich history of Ayurveda, do turn to herbal products at some point of time. So did I. Patanjali works for me as it's probably the cheapest Ayurvedic range available, although I can't say for certain whether the products are really authentic. The brand has been both a hit and miss for me. I like some products like Tejus beauty cream, Soundarya face wash and aloevera gel, but others like coconut oil and hair cleansers stung my eyes! I would like to say this to Baba Ramdev: Please make the packaging a little more attractive and maybe launch a new premier range.
Do I recommend it: Yes, at least the products I have mentioned. And mainly for the affordable price as brands like Forest Essentials and Kama Ayurveda are way too steep for the average woman.
Patanjali now advertises too:
Why I tried Patanjali: Just on a whim. Actually, I was on the lookout for a good aloevera gel and stumbled upon Patanjali's. I bought it with least expectations, but it surprised me.
My take on their beauty products: I like the idea of herbal, Ayurvedic cosmetics. It's a tradition we have inherited from our sages who must have spent so many years researching the goodness of herbs. And Patanjali is affordable. I like quite a few products from the brand, and have even done a blog post on top 10 Patanjali personal care products such as Divya kanti lep, anti-dandruff shampoo, Saundarya face wash, multani mitti soap, badam rogan, rose water and more. However, not all of Patanjali products are nice, In fact, I would even say that besides the ones I posted in the review, don't bother yourself more.
Do I recommend it: Yes, because it has worked for me. The ingredients are all Ayurvedic and gives the benefits they promise.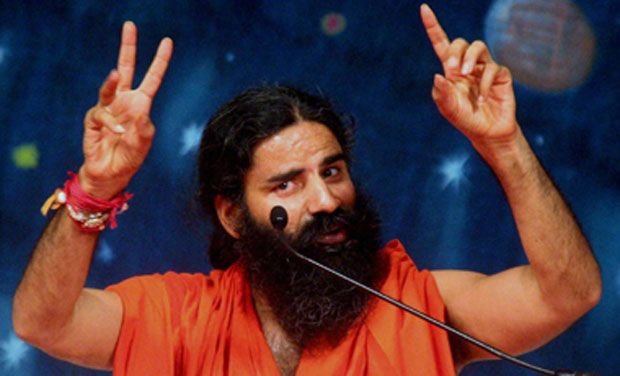 Looks like someone is happy!