India's population is globally notorious. But our human-power isn't something the world ought to be mocking. And we have numbers to prove just that!
Be it the phone-addicted internet population or the angrezi mein badbad karne wale , Indians easily make for large numbers that put the rest of the world to shame. Percentages matter, boss. No wonder we aim for 99.9% in exams.
We give you 10 instances where numbers revealed the state of our nation (some we're quite proud of!):
1. Mobile Nation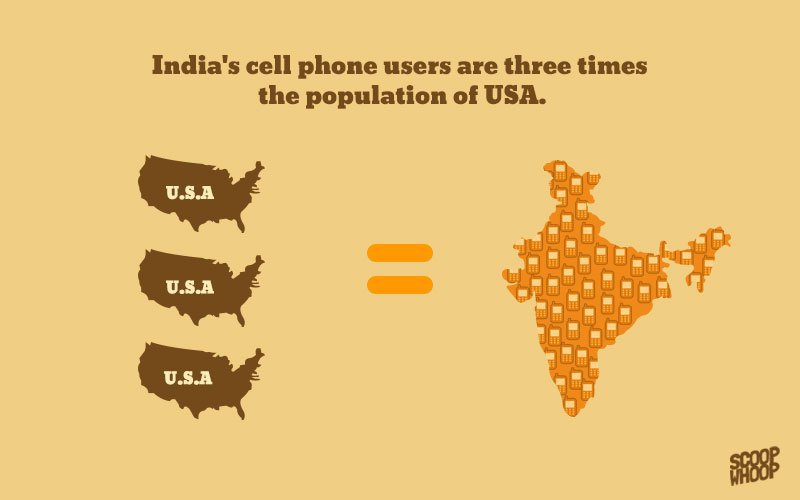 Currently, India has 924 million cell phone users.
Walk and talk. Walk and talk.
2. Angrezi Babus and Memsahibs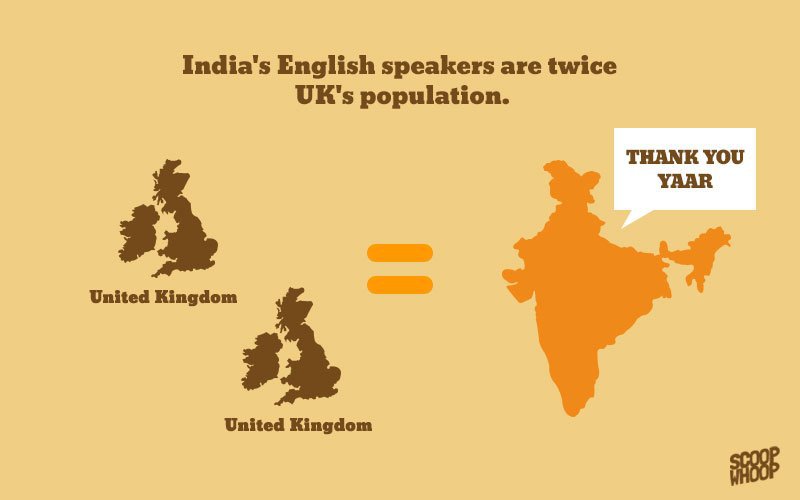 India is the second largest English speaking nation in the world with over 100 million English speakers which is nearly twice the entire population of United Kingdom!
Wait a minute. Didn't they just export English to India once upon a time?
3. Speed Kitna Hai Boss?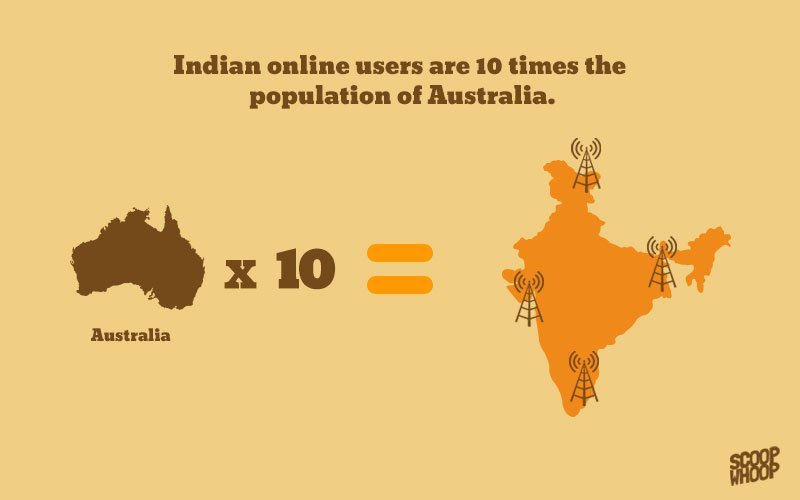 Internet penetration in the country may not have crossed 16% of the population yet, but in absolute numbers this percentage works out to nearly 10 times the population of the continent Australia.
Continent? Now, that's just embarrassing.
4. Hindu Extremists Might Cry A Little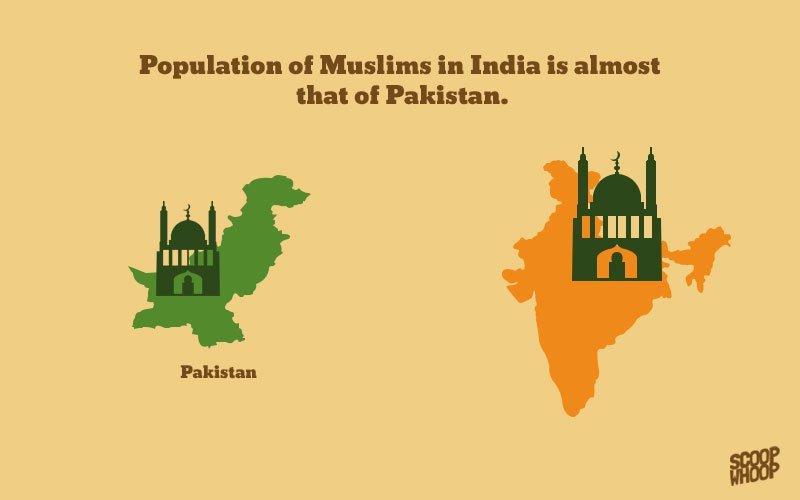 In 2011, India's Muslim population was 177 million which is just a stone's throw away from Pakistan's 178 Million.
Secular country zindabad!
5. Yeh Hain Youngistan Meri Jaan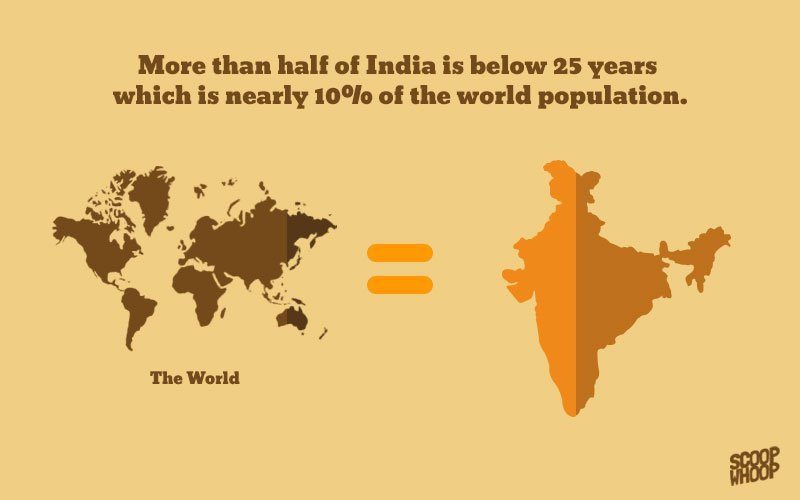 More than 50% of India's population is below 25 which amounts to 550 million (nearly 10% of world's population).
Tum mujhe McDonalds do, main tumhe cheap labour dunga .
6. If India Wasn't A Country, It Might Well Have Been A Continent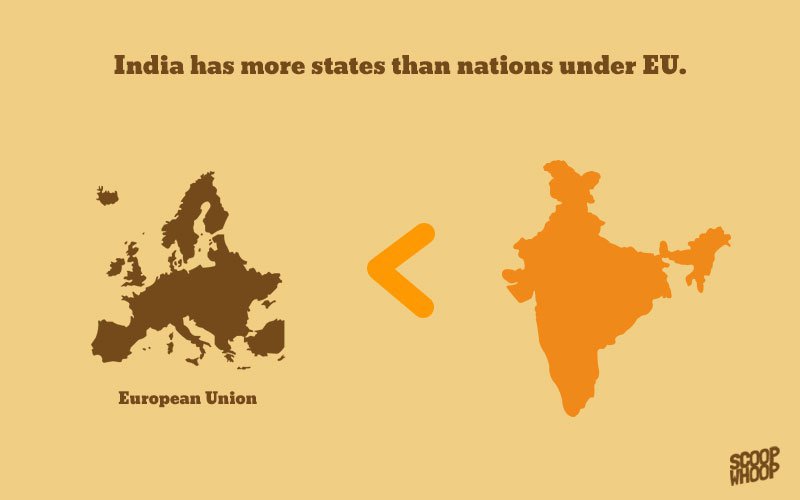 As a matter of fact, European Union has 28 countries, one less than the number of Indian states.
More states, anyone?
7. The Longest Gyaan Given To Our Leaders To Govern Our Nation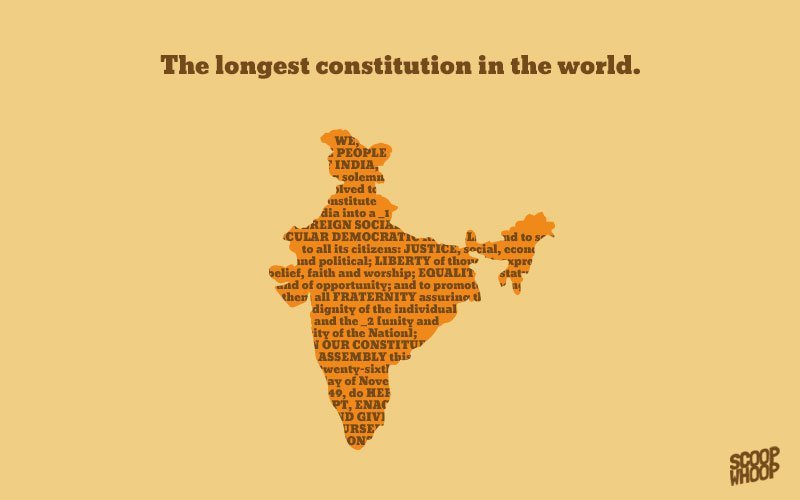 It is the longest written constitution of any sovereign country in the world, containing 448 articles in 25 parts, 12 schedules, 5 appendices and 99 amendments.
As if mugging up our school syllabi wasn't enough?
8. In Our Land, Political Parties Pop Up Like Mushrooms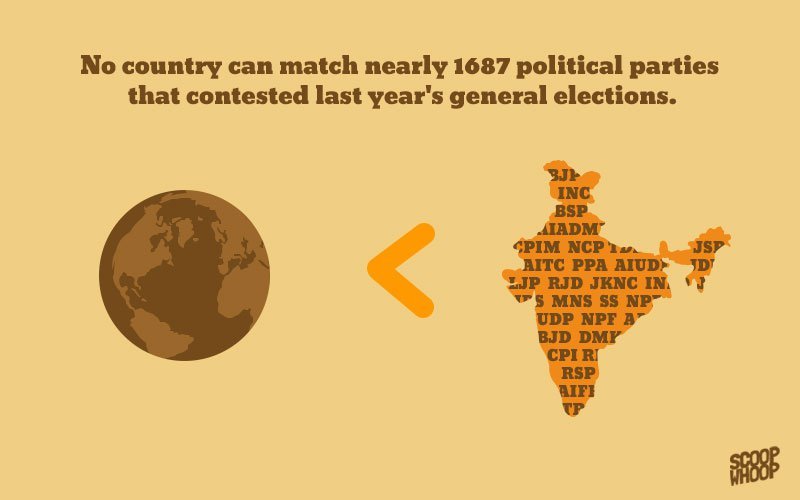 1687 political parties contested in the Lok Sabha elections. Know of any other country with that many parties?
Can you name just 50? Quick test.
9. 35 days Of General Elections vs 31 Days Of FIFA World Cup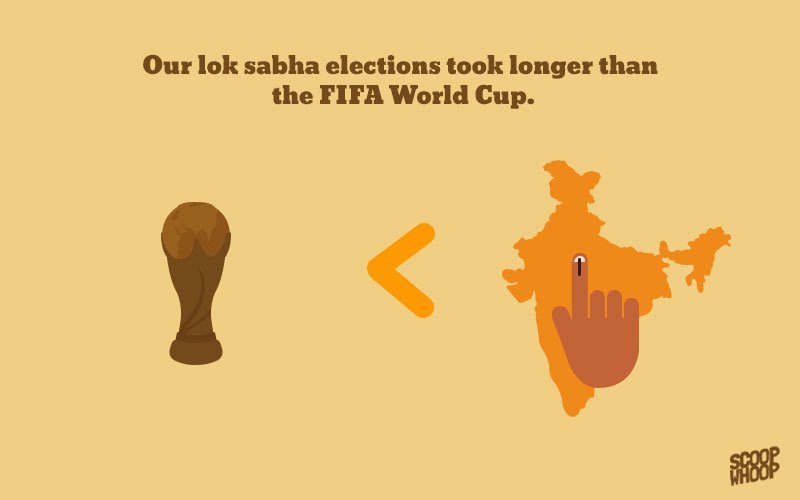 The 31-nation World Cup madness didn't last as long as our general elections last year.
We're not too surprised either.
10. You Won't Believe The Number Of First Time Voters We Had In This General Elections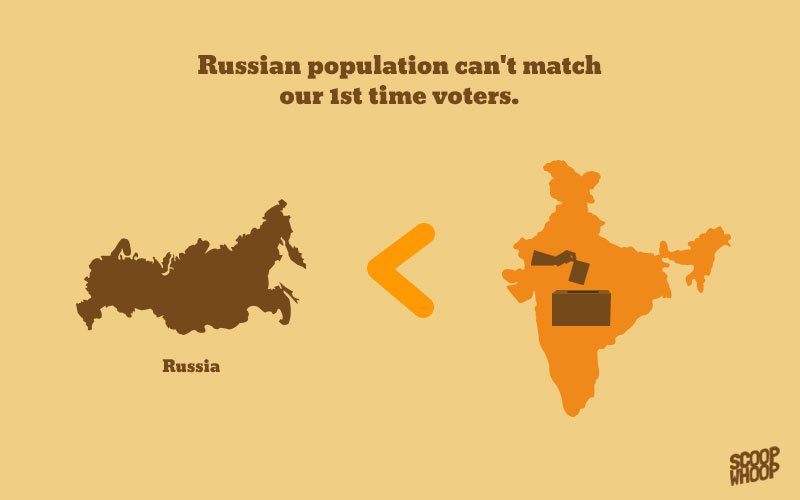 150 million first-time voters were eligible to vote this time which was more than the population of the largest country in the world-Russia!
Jag gaye re?
Still think our population is not an asset? Think again.