In association with
ACT Fibernet
A bizarre tweet was posted from India's largest fibre broadband ACT Fibernet's official handle and it gave Twitterati yet another treasure to hunt. If you think I am exaggerating, watch out for this one…
Twitterati, you hits and misses make my day…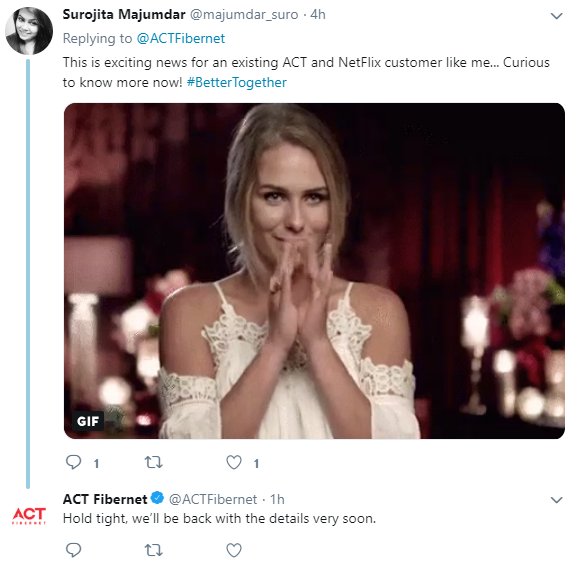 Is this even for real? 


The royal guesses!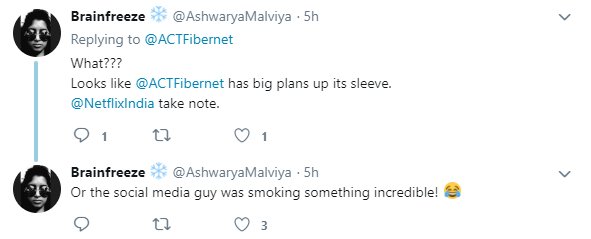 Well, well, well, Netflix helped us a bit in unraveling the mystery…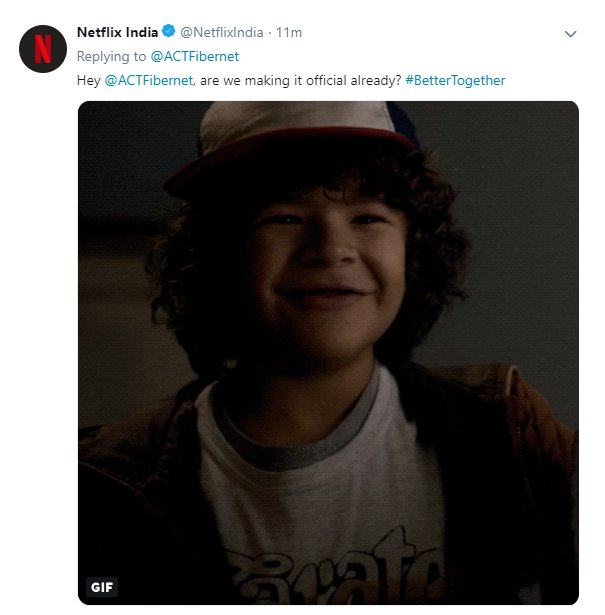 And, then finally we got the cue…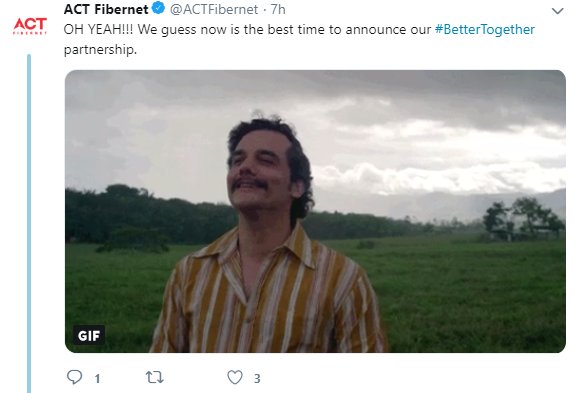 I don't know about you but I'm trading my loyalties!
Well, to say the least, a good internet connection and seamless streaming are definitely #bettertogether and I am switching my loyalties and poaching myself to subscribe to ACT Fibernet to #feeltheadvantage of cool deals which offer cashback of Rs. 350 while paying for Netflix via ACT. And when you subscribe to ACT Fibernet plans for Netflix, you can also enjoy the stuff like behind the scenes, premieres, merchandise and much more. Are you listening?     
Oh wait, I can help you with a subscription link, click here. I feel you!