In an unprecedented cyber attack, the official websites of three premier educational institutes in India were hacked on Tuesday afternoon. 
The hackergroup which calls itself by the name PHC, attacked the websites of University of Delhi (DU), Aligarh Muslim University (AMU) and Indian Institute of Technology-Delhi (IIT-D). 
The group posted several hate messages against India and blamed the Indian army for 'the killing of innocent people in Kashmir'. 
One of the messages read,"Kashmir will be Pakistan. What has the people in Kashmir done to India ? Why are your soldiers there even? "
In the end, it signed off with 'Pakistan Zindabad'.
Here are the screenshots of hacked website of DU: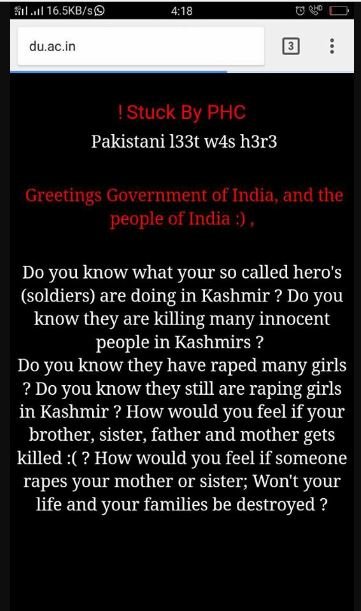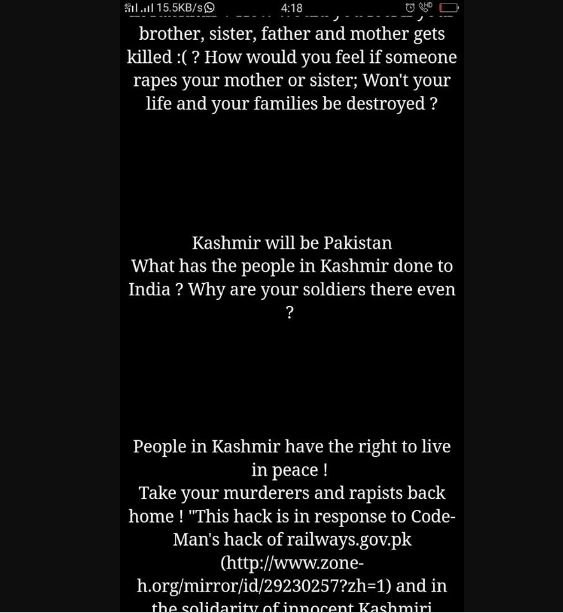 DU officials however said that it wasn't the website but the server which was hacked.
"Our website was not hacked. The problem was with the server which was hacked. That's why the DU's traffic was getting diverted to this domain. They have solved the matter and the website is accessible," Dr Ajay Gupta, Director, Computer Centre, DU told ScoopWhoop News.
IIT Delhi's website which too got hacked soon came to people's notice 
The official website of Aligarh Muslim University (AMU) was also hacked. 
Here are the screenshots: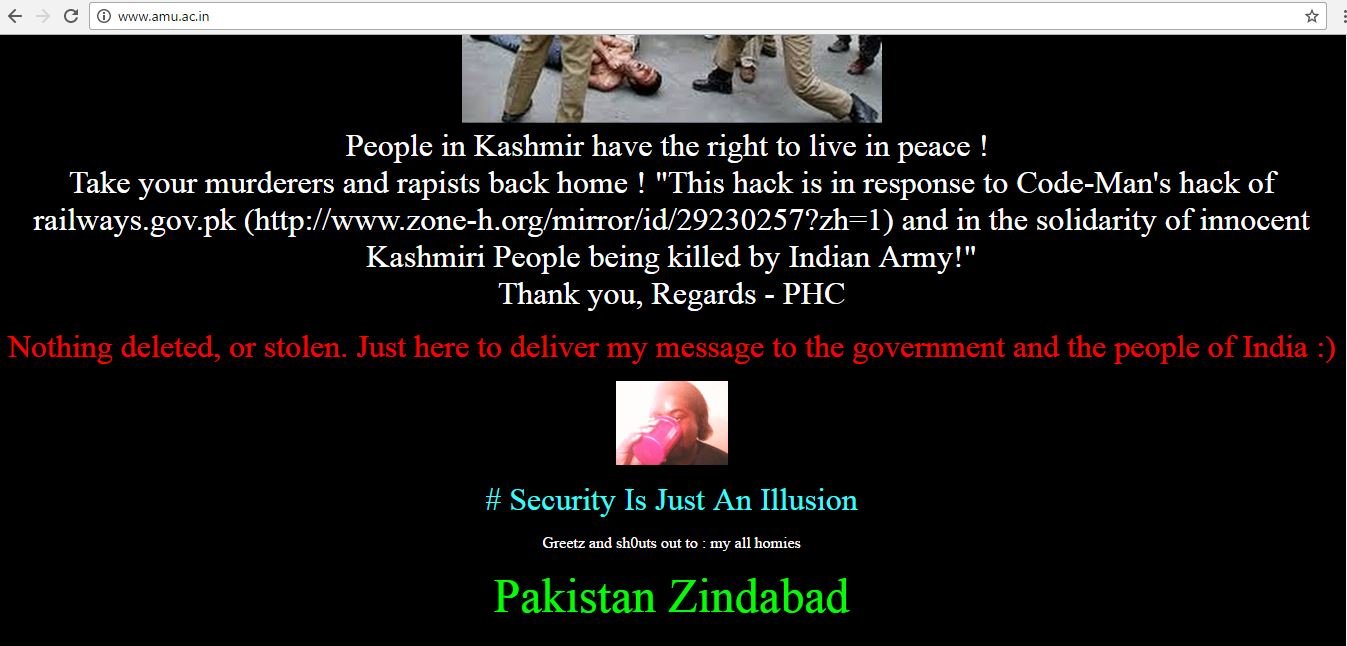 ScoopWhoop News tried contacting AMU as well as IIT-D but couldn't get through.