So, I am 24. Of 'marriageable age' according to most Indian parents, and all Indian TV serials. And I've finished my post graduation from a top media institute in India.
Now, if I don't have a 'wiser, older' boyfriend willing to spend the rest of his life with me, I can register on this cool new shaadi website called IITIIMShaadi.com . Yes, it is completely legit. And no, I'm not kidding.
So. I did. And here's what I found.
1. No snooping without educational background check
I tried searching for grooms. But in vain.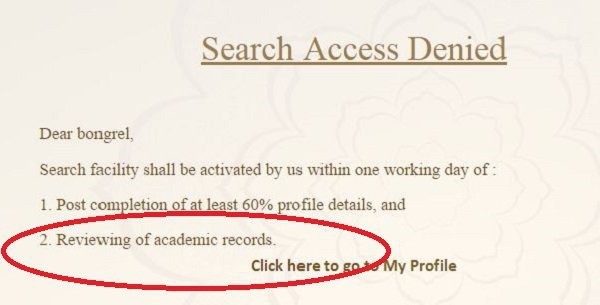 Woops. Sorry.
2. Buying your groom? Pay to Rural Management Consultants
There is a provision to pay a certain sum to guarantee you a good rishta . And this is one way to pay up.

In their defence, it was started by these guys. True story.
3. Work hard, party harder
So, in one small non-bold font line, I found this gem while figuring out the registration process. Now this, is golden.

The text reads, "This site provides high search quality using pre-set filters, such as tolerance to later working hours, frequent relocation, & willingness to attend office parties. "
4. They will find you, so no faking
The first page that opened after I created my brand new account was one with my picture!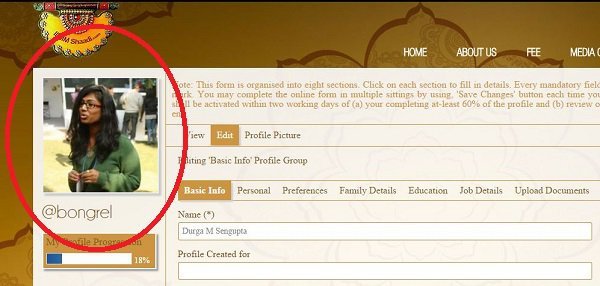 So much for research. These IIT brains, I tell you.
5. You can check out any time you like, but you can never leave…
So, I tried leaving the website. And this happened.

Err. Email sent.
6. Fame is rather important
They have a whole page dedicated to media coverage.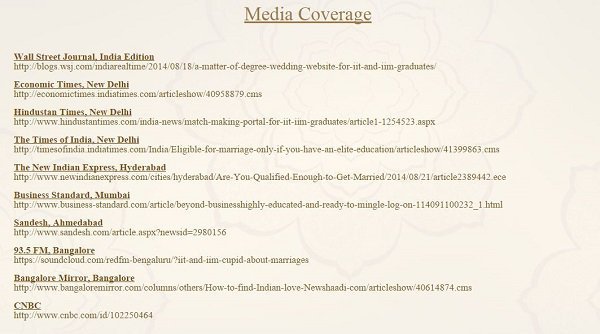 Can ScoopWhoop get a spot too? Please, please. Pretty, please.
P. S.
An educational verification process doesn't stop them from having an asterix-marked, mandatory caste and religion section.
So much for IIT and IIM, eh?