The week started with a Chinese ship capsizing in Yangtze river, leaving several hundred dead and many missing. In India, Maggi continued to face the heat with most states banning and ordering tests of its samples. Caitlyn Jenner's Vanity Fair cover photo created a Twitter storm which still refuses to abate.
Stranded-at-sea immigrants from Myanmar and Bangladesh continued to be a hot question between South Asian powers. Yet again, Indian public realised the lack of safety issues concerning passengers of online taxi services. Thousands of Chinese citizens turned up on the anniversary of Tiananmen Square crackdown in Beijing.
Tribal guerrillas ambushed and gunned down 20 soldiers of the Indian army in Manipur. The week saw a historic land swap deal between India and Bangladesh. Fans of Tennis superstar Rafael Nadal had a very tough time after his defeat to Novak Djokovic in French Open.
ScoopWhoop brings you the full package of major headlines during the week from around the world.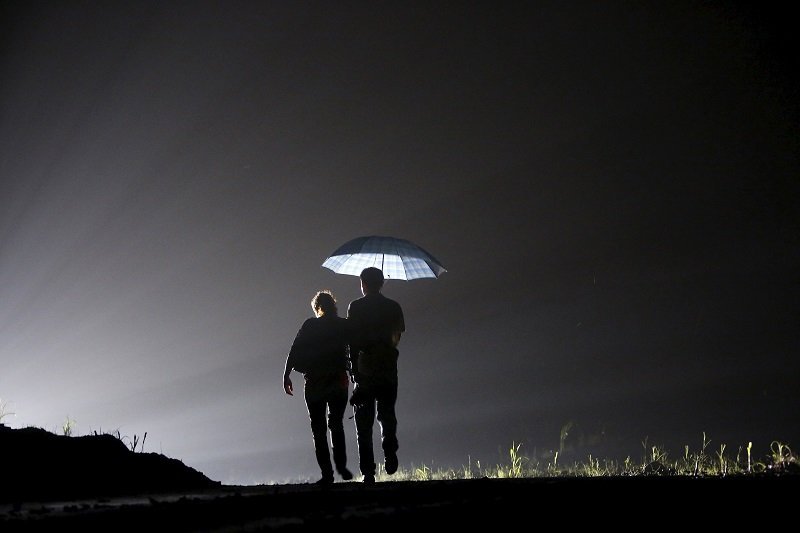 Relatives of a missing passenger aboard a sunken ship walk on the bank of Yangtze River in Jianli section, Hubei province, China, June 2, 2015. REUTERS/Aly Song. Read more here .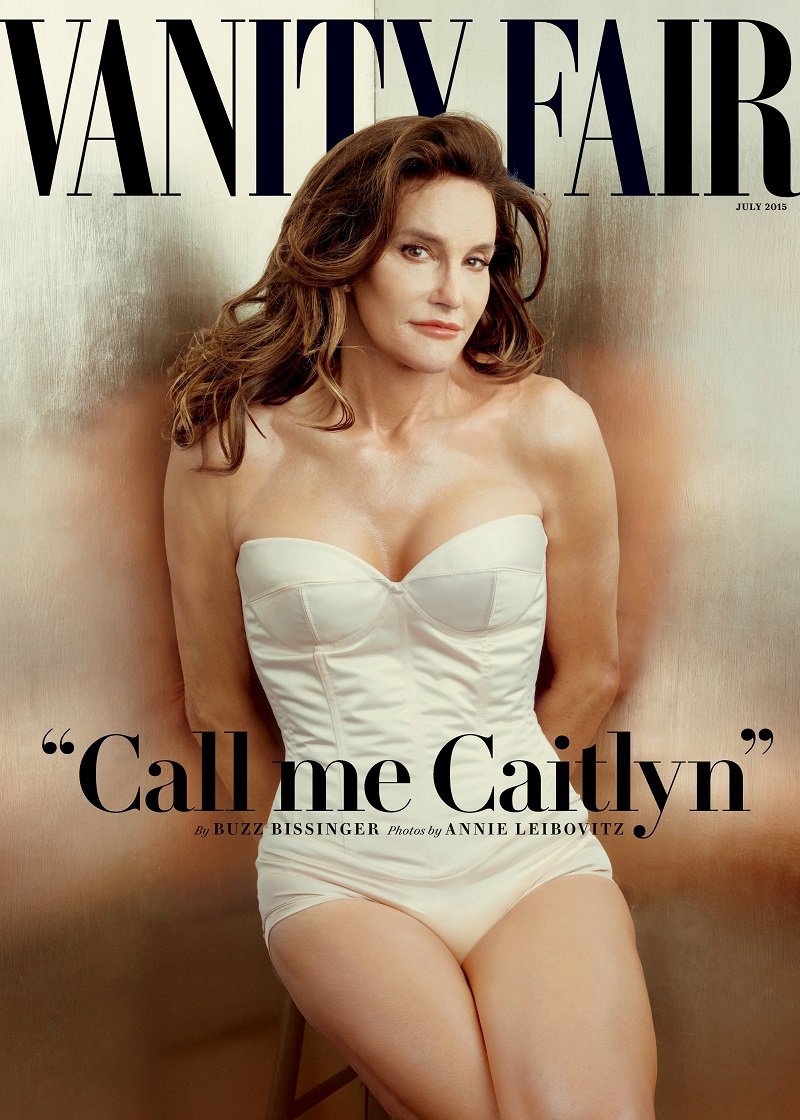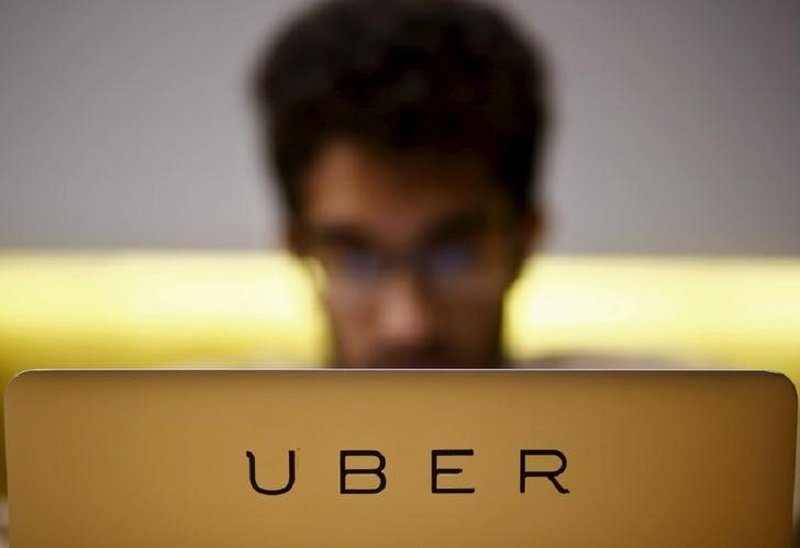 An employee works inside the office of US online cab-hailing company Uber, on the outskirts of New Delhi, India, April 24, 2015. REUTERS/Anindito Mukherjee/Files. Read story here .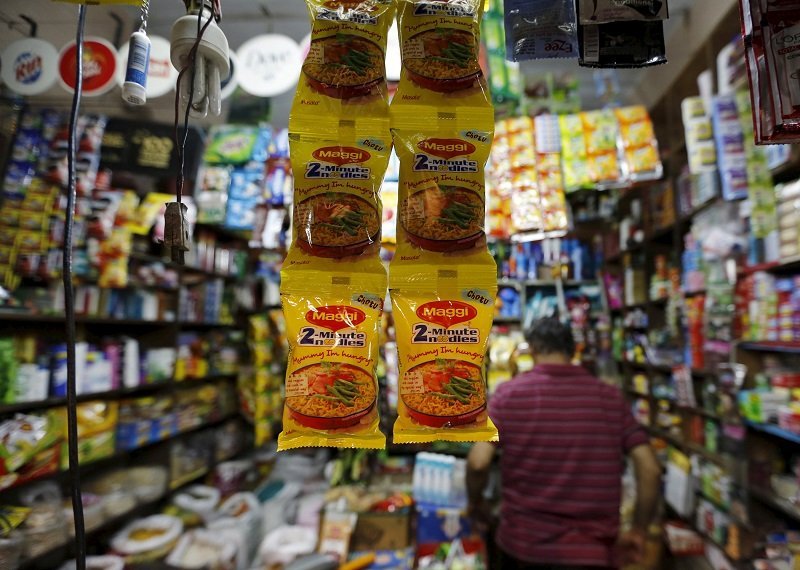 Packets of Maggi instant noodles are seen on display at a grocery store in Ahmedabad, India, June 3, 2015. REUTERS/Amit Dave. Read story here.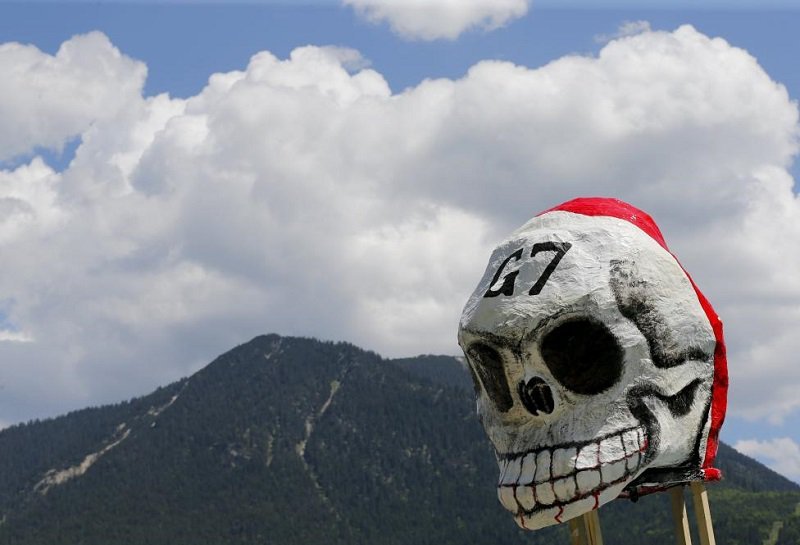 A mock skull with text G7 is placed on the roof of a mobile toilet at G7 opponents' tent camp on the field near the Loisach river in the outskirts of Garmisch-Partenkirchen, southern Germany, June 3, 2015. The camp is set a few miles from Elmau where the G7 leaders will meet. REUTERS/Wolfgang Rattay.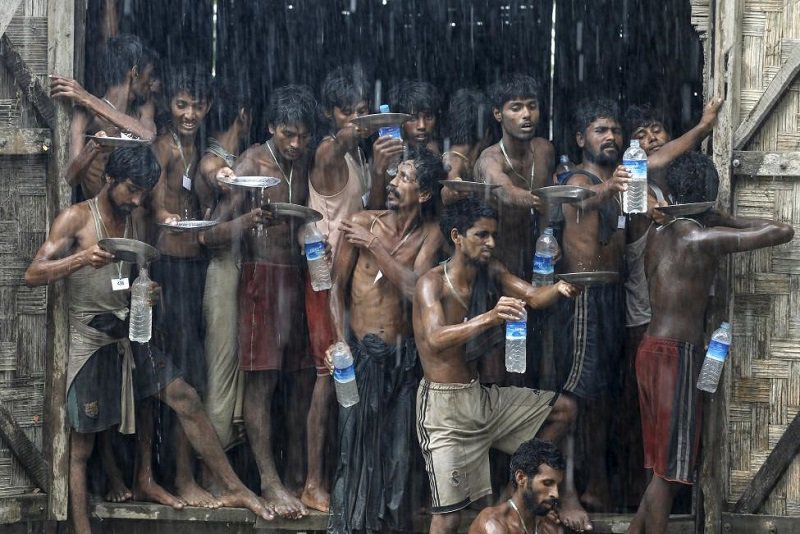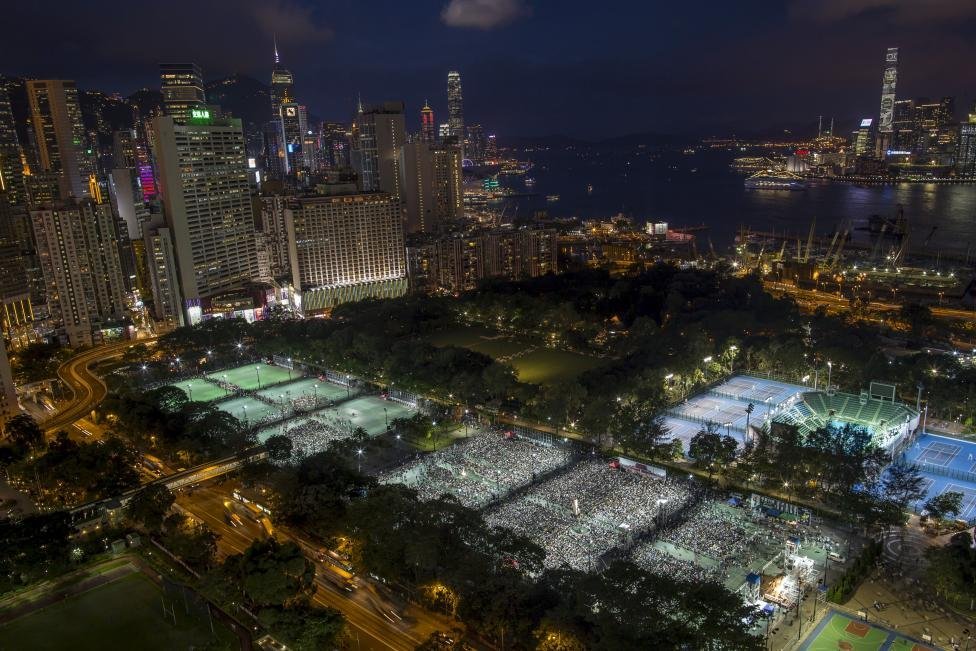 Thousands of people attend an annual candlelight vigil at the Victoria Park in Hong Kong, China June 4, 2015 to mark Beijing's Tiananmen Square crackdown in 1989, as tension lingers in the financial hub from its pro-democracy protests last year. REUTERS/Tyrone Siu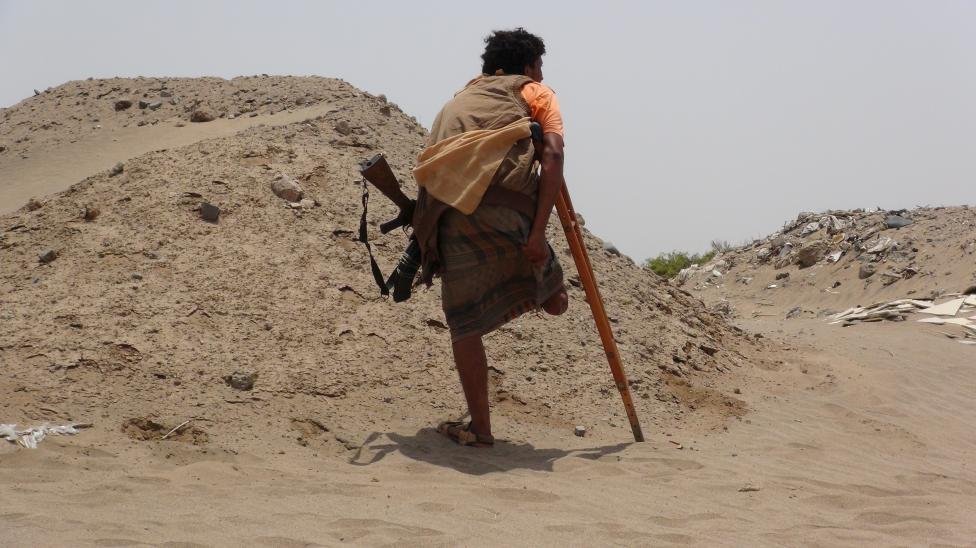 An anti-Houthi fighter of the Southern Popular Resistance with an amputated leg stands at the front line of fighting against Houthi fighters in the Jaawala outskirt of Aden, Yemen June 4, 2015. REUTERS/Stringer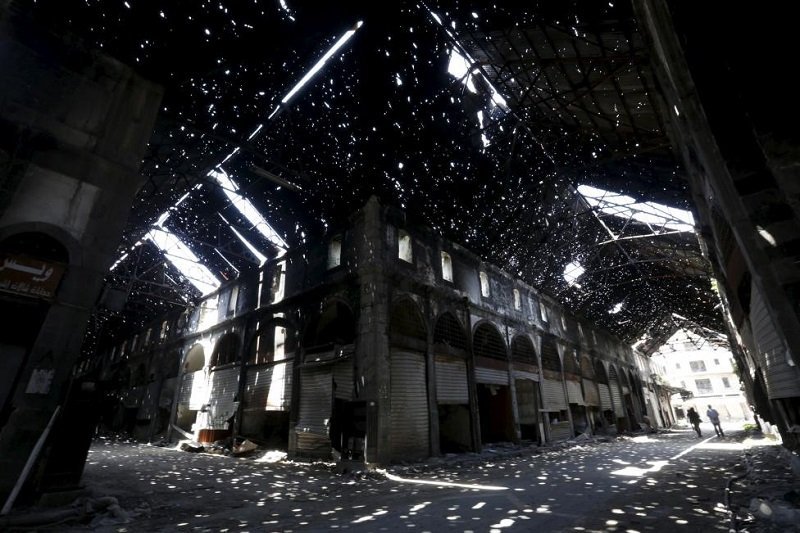 A general view shows the damage at the old souk of the old city of Homs, Syria, June 3, 2015. Steady advances by insurgents on key fronts in Syria mean President Bashar al-Assad is under more military pressure than at any point in the four-year-old war. After his loss of Palmyra, a symbolic and militarily strategic city, and nearly all of Idlib province, he appears to be circling his wagons more closely to a western region that includes Damascus, Homs, Hama and the coast. REUTERS/Omar Sanadiki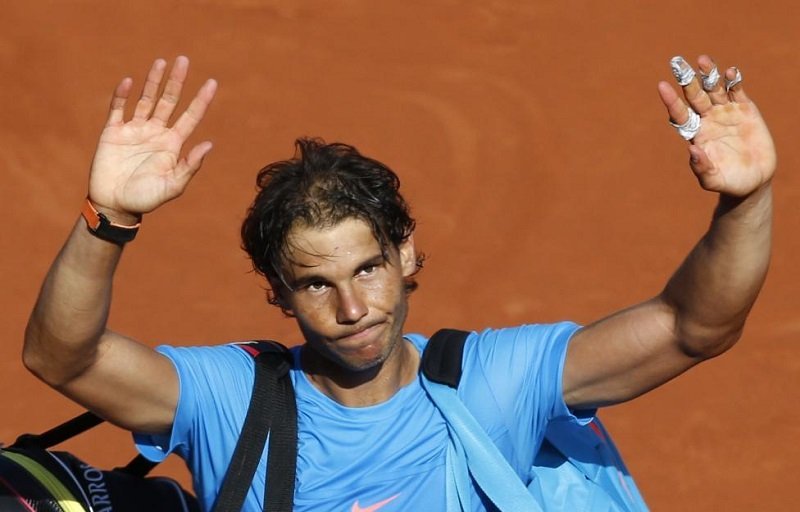 Rafael Nadal of Spain leaves the court after being defeated by Novak Djokovic of Serbia during their men's quarter-final match at the French Open tennis tournament at the Roland Garros stadium in Paris, France, June 3, 2015. REUTERS/Jean-Paul Pelissier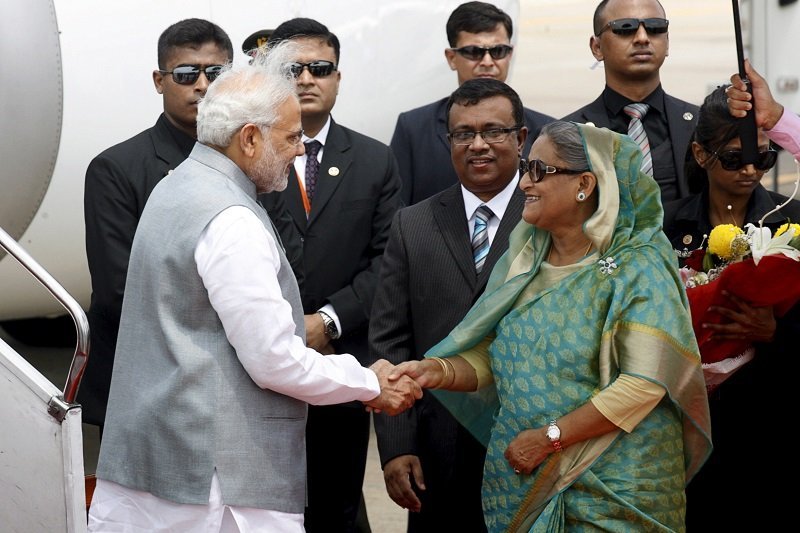 Prime Minister Narendra Modi shakes hands with Bangladesh's Prime Minister Sheikh Hasina at Shahjalal International Airport in Dhaka June 6, 2015. REUTERS/Rafiqur Rahman