Despite its competitive nature, sports often has room for softer feelings like compassion and camaraderie. It's a beautiful irony that only sports can offer. Last Saturday, Mirpur witnessed one such moment.
Long after surviving a 15-ball intense duel with Mohammad Amir, long after India scrambled to a five-wicket win in the Asia Cup, Virat Kohli could not resist giving a handshake and pat to the left-arm pacer from Pakistan. It was so surreal. It was as if the whole cricketing world was celebrating the return of Amir through Kohli.
Make no mistake; Amir had walked back from hell sometime back. On January 15, 2016, to be precise, when he played against New Zealand in a T20I match. But he needed a stage. A grand one at that to announce his return to international cricket properly after a five-year absence, courtesy ICC's ban for his involvement in spot-fixing.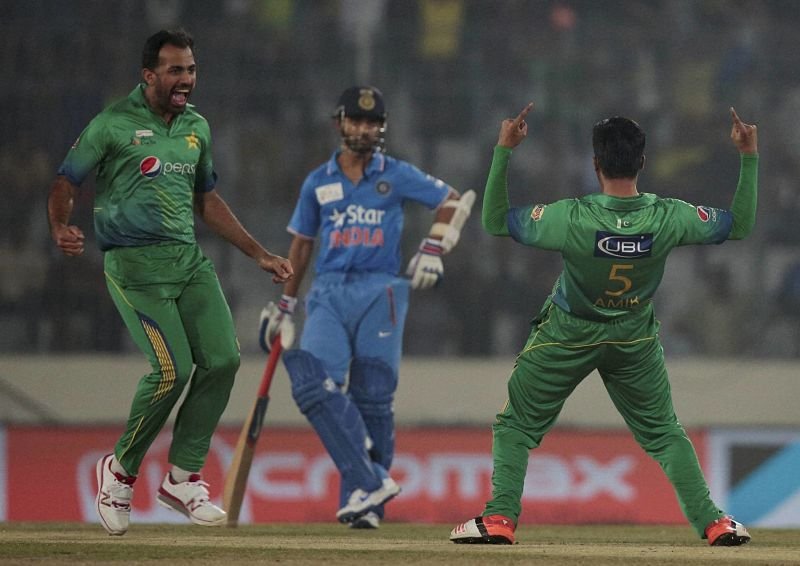 At Mirpur, Amir got that perfect occasion. A cross-border classic against India. Mahendra Singh Dhoni's men had rolled over Pakistan for a paltry 83 and an Indian canter was written all over the match. Till Amir bowled the first over. Two deliveries that bent back oh-so-late ousted Rohit Sharma and Ajinkya Rahane and turned the match in to an almighty scrap.
Everyone watched that little spell in awe. Even the Indian team. Amir fused speed and skill to perfection to produce a high-quality exhibition of fast bowling. Amir's spell means big to the art fast bowling as well. Wahab Riaz had threatened the existence of Shane Watson in the 50-over World Cup last year, and Mitchell Starc awed us with his sustained brilliance in the same tournament. Amir's four overs too belong to that list – a shard of hope that fast bowling has not lost its brutal charm.
Waqar Younis, the pace legend and now Pakistan's coach, summed up Amir's effort. "It (getting banned for spot fixing) was his own fault, and no one should not cry on that. But Amir is really world class and is getting better and stronger with every match. He is an inspiration for all young fast bowlers," said Younis.
But Amir is an inspiration for all young cricketers. The first part of his career will stand as a lesson for aspiring cricketers on the pitfalls of international cricket and the dark side of professional sports. Amir suffered that unsettling blow of a five-year ban when he was just 18. He was plucked away from the world of cricket suddenly. There was this possibility of him not playing cricket altogether. Uncertainty. Anxiety. Anguish. Legal proceedings. Jail term. It would have crushed the spirit of a young cricketer.
But Amir showed admirable courage to admit to his errors and repent. He went into a self-made purgatory, all the while keeping his desire to return to international cricket burning.
In the first available big stage, Amir showed that none of his skills have been diminished. If anything, the five-year absence has made him sharper, meaner and hungrier as a fast bowler.
Kohli admitted it. "I would like to complement Mohammad Amir for the way he bowled. I actually congratulated him while he was bowling. I was so happy to play to such an amazing spell. He is a world class bowler," said Kohli.
Kohli too was brilliant on that night. If Amir excited us with his explosiveness, Kohli surprised us with his restrained brilliance in the face of hostile pace bowling. Both the players offered champion stuff. In the end, Kohli stood on the podium. Pakistan batsmen's inefficiency was too deep to be papered over by individual brightness.
But the match held a far bigger relevance than an Indian win over Pakistan. It told us that Amir is not lost to world cricket. Batsmen the world over will have a new, strong opponent to worry about. Welcome back Amir.
Feature image source: PTI