I woke up early this morning to go watch Welcome Back to review the movie. The first show at the nearest movie hall was at 9:00 am. Since, I had been up working later than usual, it was a task to push myself out of the bed that early i.e. 7:30 am. I am glad I did. I'll tell you why.
There were quite a few people who turned up for the morning show. The filmmakers should not be worried about the business they'll do, I am guessing. I'll still go ahead and give you 8 reasons why you must absolutely watch Welcome Back.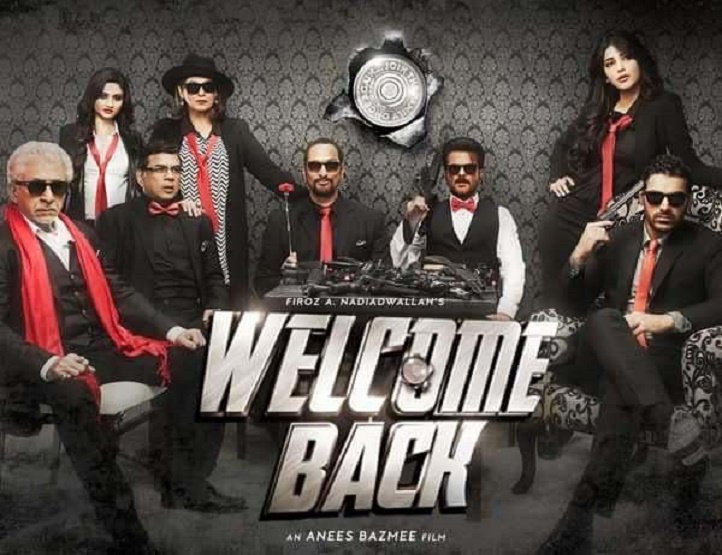 1. The movie has a stellar cast. With respectable actors doing some really odd stuff.
Anil Kapoor, Nana Patekar, Paresh Rawal, John Abraham, Shruti Haasan, Shiney Ahuja. And Dimple Kapadia and Naseeruddin Shah. Yes you read that right!
2. Ogling and drooling at a bikini-clad young thing, just the perfect start!
The movie starts with Nana Patekar and Anil Kapoor, in the same avatars as Uday Shetty and Majnu from the first installation Welcome, are continuing the shareef life where the last movie ended. Until the moment they realise they are still living love-less, marriage-less lives. Cut to a (very) young, bikini clad, girl/woman emerging from a swimming pool of the hotel they own. Nana, Anil dance to a song trying to woo the barely clad girl, who is visibly very pleased at their attempts. She is half their age, or lesser. Nice.
3. The songs are mostly annoying and out of place.
Most of the songs are item numbers or very close to what item numbers are identified with. If you dig them, this movie is for you.
" Main babli hui, tu bunty hua, band kamre mein 20-20 hua… loot le, loot le, loot le "
Couple this with women, adorned in a lovely attire that reminds of C hikni chameli, chhup ke akeli, pawwa chadha ke aayi…, Mere photo ko seene se yaar chipka le saiyyan fevicol se…, thrusting their pelvis (at loot le, loot le, loot le) and voila! There's your perfect, desirable item number.
4. The dialogues will be remembered for years to come. Not.
Jab maine vote hi nahi daala to CM mera kaise ho sakta hai. About an illegitimate son.
Time lagaye kaiko. Ban ja meri baiko. About boy asking girl to marry him.
Bhabhi ne apko Emran Hashmi samjha, aap Amol Palekar nikle. When boy kisses girl on the cheek, not lips.
Ek chumma liya jo tera, life badal gayi meri. When he actually goes ahead and kisses her on the lips, referred to as lipping, without asking her.
Unke ghar ki makkhiyaan bhi sar pe dupatta leke udti hain. On how good the family is.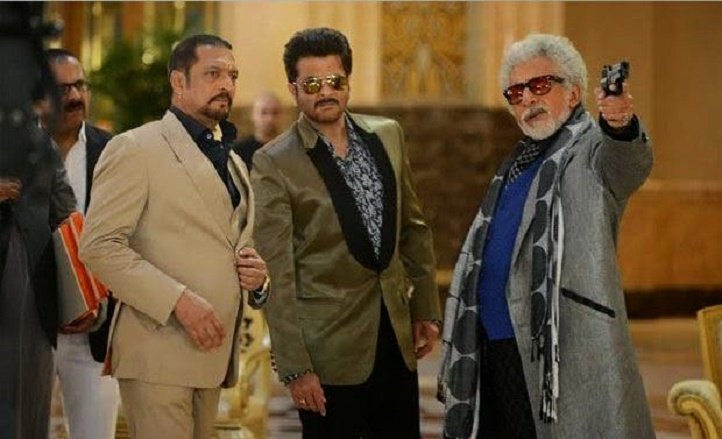 5. Another time, a club full of women throwing themselves at men, during a song. Classy!
6. And then some things you just can't ignore.
John Abraham's dancing skills; a Janpath or Sarojini Nagar available stole around a super dangerous, rich and grand don's neck; Shiney Ahuja; Anil Kapoor and Ankita Shrivastava's (the girl from the opening bikini scene) high pitch.
7. A scene with bhooton ki antaakshri . That entire bit was just something. Wait for it.
8. The hilarious moments are Ohmigawd so funny. I remember laughing once.
Al Qaeda joke, Shruti Haasan running in heels, John Abraham dancing (needed a second mention but you have to wait for the second time you catch him dancing on screen), mini-helicopters-real-life bombing game, all VFX.
My two cents: Shiney Ahuja needs a better comeback, for he is a better actor. Anil Kapoor could have not shrieked. Dimple Kapadia looks great, like she always does. The objectification that director Anees Bazmee has perfected, made my day. He is also responsible for Welcome , No Entry, Singh Is Kinng, Pyar To Hona Hi Tha.
I'm not sure if this is a comedy. I didn't find it funny. If the above written reasons stimulate you to watch Welcome Back do go ahead. I do have a question for Naseeruddin Shah. Why? (He made for a really good underworld don kingpin, by the way. Which makes me wonder do brilliant actors like him need to do this for financial reasons or just to poke fun at the rest of cast? or at the audiences? or himself?)
Why, Naseer sahab, why?