Three days after the molestation of a female student in Benares Hindu University which later turned into mass protests, the administration has now registered an FIR against 1,000 students for arson.
The authorities have also removed  Station Officer (SO) of Lanka police station Rajiv Singh, Circle Officer (CO) Belapur Nivesh Katiyar and three Additional City Magistrate Manoj Kumar Singh, Sushil Kumar Gaund and Jagdamma Prasad Singh have been removed prima facie for executing the charge, reports Indian Express.
'Authorities blame outsiders'
What started as a protest against molestation and victim-shaming, flared into a mass-agitation with police lathicharging students and thus injuring many.  The authorities blame that the students also indulged in violence and the protest was hijacked by outsiders.
'Victim-shamed for reporting complaint'
However,  the ongoing protests once again highlights BHU's sexist approach towards the safety of women inside campus. 
On Thursday, when the female student who was harassed registered a complaint with the proctor's office, she was victim-shamed. The proctor allegedly blamed the woman for venturing out alone in the evening. 
The protests and the subsequent violence could have been avoided had the proctor listened to her complaint and acted accordingly.
A Hindustan Times report  highlights how the rules for girls hostels are sexist and patriarchal. Female students aren't allowed to venture out after 8 pm while for men the deadline is 10 pm. That's not all, the male students aren't required to take permission from the authorities to go out at night.    
'Suspended for showing homosexual tendencies'
Earlier this month, a first year college student from BHU's Mahila Maha Vidhyalaya was suspended from college for showing 'homosexual tendencies'. However, the authorities later denied the allegations saying that her suspension was a 'disciplinary action' because she allegedly harassed other students. While it is still unclear whether she was at fault, the response of the authorities was extremely problematic. When ScoopWhoop News spoke to the college in-charge, Neelam Atri, she said, "There is nothing like that. All this is politics created by a few students. I request you to not use that (lesbian) word."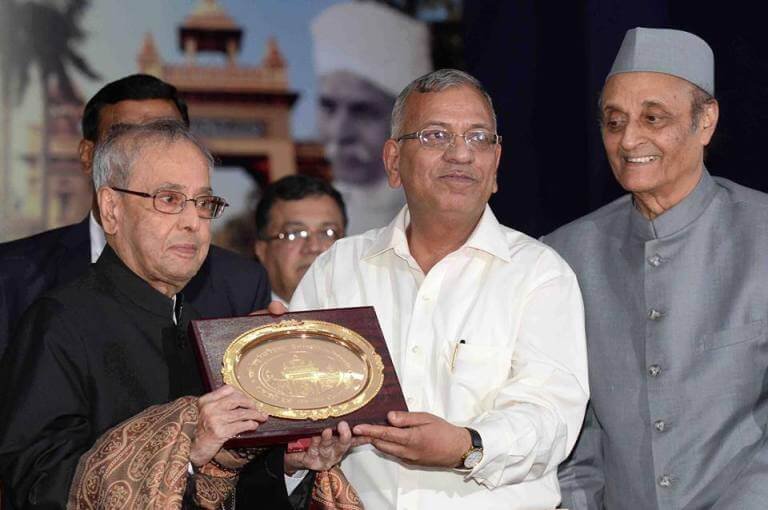 'Discriminatory rules for female students'
In October last year, we carried a detailed copy where we highlighted  the varsity's discrimination by putting strict 'restrictions' on the movement of girls on the campus and not serving non-veg food in the girls hostels. Several female students of the university accused the  educational institution of turning into an RSS shakha. They felt that the college authorities are curbing freedom of speech and expression on campus by "witch-hunting" students voicing dissent.
A student then explained how the university authorities indulged in moral-policing in the name of safety of women.  "Girls can't wear skirts and short clothes. The mess in the girls hostel does not cook non-veg food anymore. If the hostel warden or hostel coordinator finds a girl using her mobile phone after 10 in the night, they will call our parents and tell them that your daughter is doing wrong things in the campus and bringing 'shame' to your name," a student told ScoopWhoop News.
Not only that, female students are made to sign a lawful affidavit in which they have to pledge that they will not participate in any protests. They are repeatedly warned that failing that hanging around with boys could lead to category-A suspension.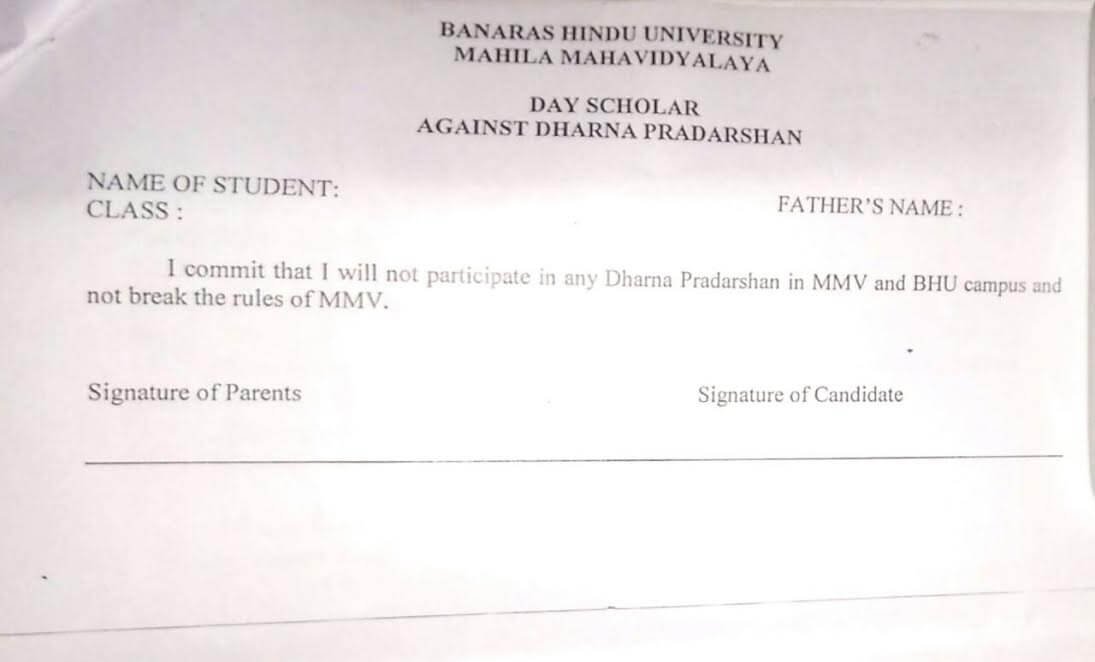 'Patriarchal understanding of society'
Incidentally, Vice Chancellor G C Tripathi has had a long time association with the RSS, a claim which he has never been shy about.
In the same year, many students protested and demanded that the library should open 24×7 for students. Although the authorities shot down the demand saying lack of adequate manpower, many felt it was the administration's 'patriarchal' and 'misogynistic' understanding of the society. 
"They don't want girls to come out in the night and read in the library fearing something might happen to them. It's an upper caste Brahminical view of the university's administrators who think of women as a docile entity who doesn't have her independent thinking and agency," Vikas Singh, a PhD student and a state president of Congress's student wing National Students Union of India had said.
(Feature image source: Twitter| The Times Of India)