West Bengal BJP president Dilip Ghosh on Saturday said that those who will oppose "Bharat Mata ki jai" and "Jai Sri Ram" slogan will be relegated to history.
"In the entire country from Gujarat to Guwahati and from Kashmir to Kanyakumari, Bharat Mata ki jai and Jai Sri Ram will be chanted. Those who will oppose it, will be relegated to history", Ghosh told a public meeting in North 24 Parganas district.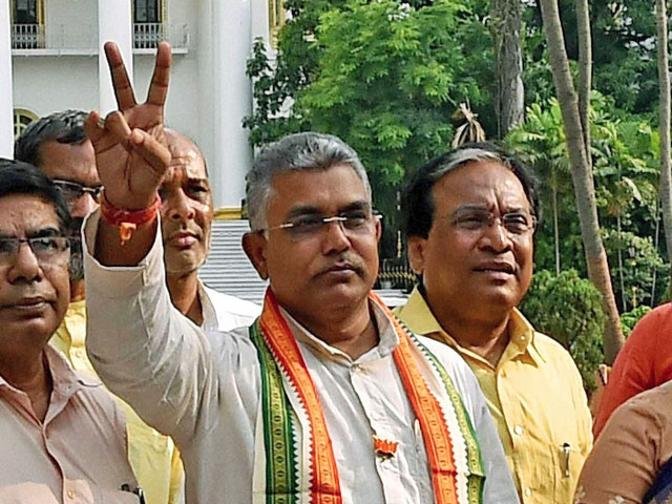 Hitting out at the ruling ruling Trinamool Congress, He said, "You are showing your power here. You are resorting to extortion. BJP is there throughout the country. It has 11 crore members."
Slamming Ghosh TMC secretary general Partha Chatterjee said that it is BJP which will be relegated to history.
"They (BJP) do not know anything about history. They are only trying to incite people by misusing religion," he said adding no other BJP leaders in the state had spoken in such language.
The TMC leader said "He (Dilip Ghosh) is talking about 11 crore BJP members, but there are another 110 crore population in the country who will not allow BJP to fulfil it's dream."
"They (BJP) may try to incite the people in the state but the people are with Mamata," he added.