In an attempt to stop disrespect to national emblem by passengers, the Western Railway has decided to replace the current wastebaskets on the stations with ones that don't have national emblem on it, a report in NDTV says. 
The step has been taken in order to ensure the national emblem – which says 'Satyamev Jayate' – is not spit upon by passengers, which is one of the biggest cleanliness challenges of Indian Railways.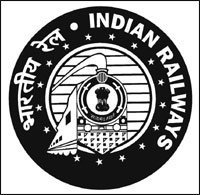 A Western Railway official told NDTV. 
"It is not nice to see our national emblem spattered with spit and so we have removed it."
The dustbins currently in use have national emblem emblazoned on it inside the Indian Railways logo. However, the new plastic garbage bags that will hang from a metal stand, will only have Railways logo on it without the lions on Ashoka's pillar and the motto Satyamev Jayate. 
According to the report, the new baskets, which cost Rs 1500 each, are likely to be installed by this week.
The Western Railway, which has procured around 30 sets of the new plastic bags, will install them at Churchgate, Mumbai Central, Dadar, Bandra and Andheri stations initially. 
Feature image source: Indian Railways