Anthony Ervin of the United States reclaimed the mantle of fastest man in the water on Friday by taking the Olympic 50 meters freestyle gold medal 16 years after he first won it, and by the slimmest of margins.
It was also his first gold medal since he sold the first one (won at Sydney 2000) on eBay to raise money for relief efforts after the 2004 Indian Ocean tsunami.
"I kind of laughed. It's almost absurd I was able to do it again," said Ervin of his immediate reaction to seeing his name with the number one against it.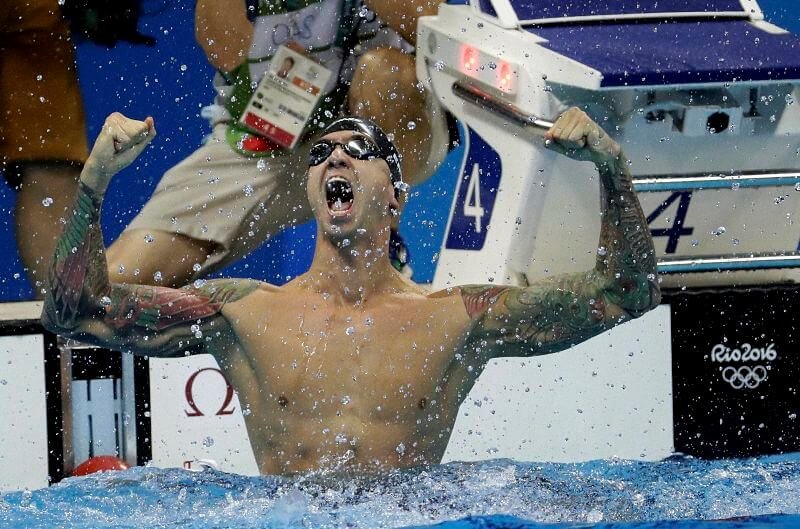 France's Florent Manaudou, the defending champion, finished second and just 0.01 seconds behind the 35-year-old veteran, who won in 21.40 seconds in a splash and dash down the pool.
Nathan Adrian of the United States took the bronze in the shortest and fastest race on the program. He also finished third in the 100 freestyle on Wednesday.
Asked earlier in the week what he would do if he won another gold, Ervin had replied: "I don't know. I'm living in the moment, man."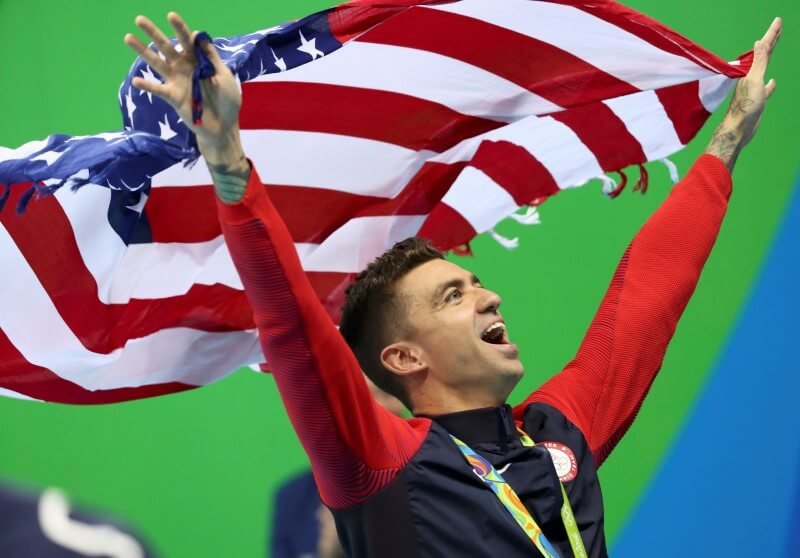 Heavily tattooed, and as the oldest man on the U.S. swim team making 31-year-old Michael Phelps look comparatively young, the Californian gave up competitive swimming in 2003 but returned for the 2012 Games in London.
Friday's medal was his second gold from Rio, the first coming in Monday's 4×100 freestyle. He also has a 4×200 freestyle silver from 2000.
"If anything, I was a little bit slower than I thought I was going to be," he said.
Feature image source: PTI