New Delhi: On January 17, 2016, the Hyderabad Central University became the epicenter of a nation-wide outrage  against the alleged caste discrimination of Dalit students when 26-year-old PhD scholar Rohith Vemula hanged himself in a university hostel room in Hyderabad. 
The outcry which reached across various educational institutions of the country also resonated in the parliament triggering war of words between politicians.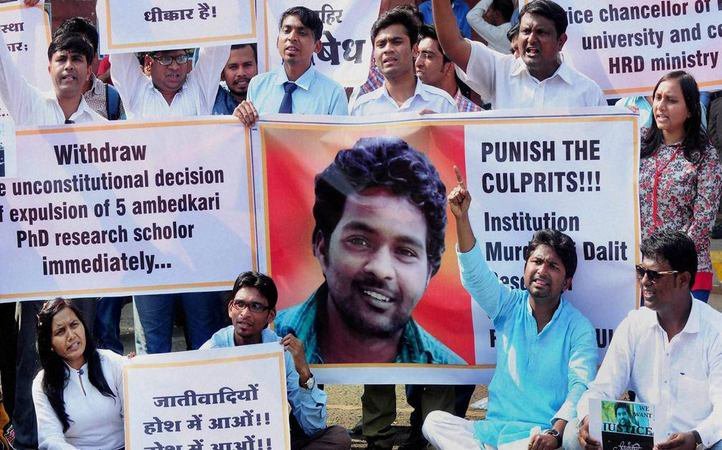 But even after a year, justice has eluded Vemula, with entire case proceedings centred around Vemula's caste. While an FIR was filed against HCU VC Appa Rao Podile, BJP MP Bandaru Dattatreya and Union Minister Ramachandra Rao, no arrests have been made till now. Neither has police filed any chargesheet against the accused.  
Here's the timeline of Rohith Vemula's case. 
January 17, 2016: After protesting their suspension for more than a month, Rohith Vemula, one of the five punished Dalit students, hanged himself from a fan in a friend's hostel room on January 17, 2016. He also left a touching suicide note about his life as a Dalit. Protests erupt on the campus.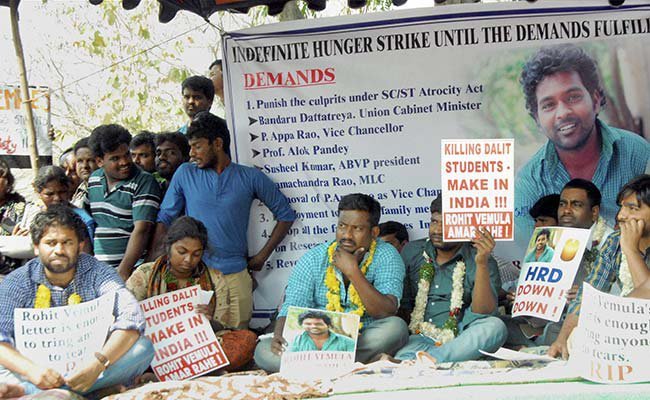 Cyberabad police file FIR under IPC Section 306 (abetment of suicide) and SC/ST (Prevention of Atrocities) Act against Minister of Labour and Employment Bandaru Dattatreya, vice-chancellor Appa Rao Podile, BJP MLC N. Ramachandra Rao and two students belonging to ABVP activists Susheel Kumar and Rama Krishna. 
January 28, 2016: Human Resource Development ministry appoints one-man judicial commission to re-examine the sequence of events and verify facts that led to Vemula's suicide. The commission was given three months to submit its report. 
March 22, 2016: After going on indefinite leave after Vemula' suicide, HCU VC Appa Rao Podile resumes office amidst protests. Administration alleges students vandalized VC's lodge, prompting police action. Many students beaten up by police.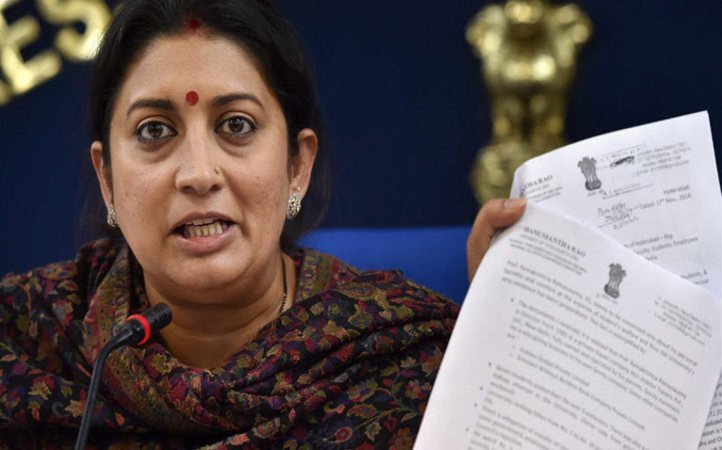 June 15, 2016: Following the uproar over his caste in parliament, National Commission for Scheduled Castes clarified Vemula belonged to the Scheduled Caste community and was a Dalit. The announcement was based on the report submitted by District Collector Guntur – from where Vemula hailed – Kantilal Dande. 
Justice A K Roopanwal commission submits its report to the government saying Vemula was not a Dalit. The report also say Vemula's mother "branded" herself as Dalit to avail benefits of reservation. It also exonerated accused top BJP leaders from having any role in Vemula's suicide. The family rejects commission's report.  
December 21, 2016: Cyberabad Police say they are awaiting reply from Guntur Collector on the caste status of research scholar Rohit Vemula to enable them to finalise investigation in the case.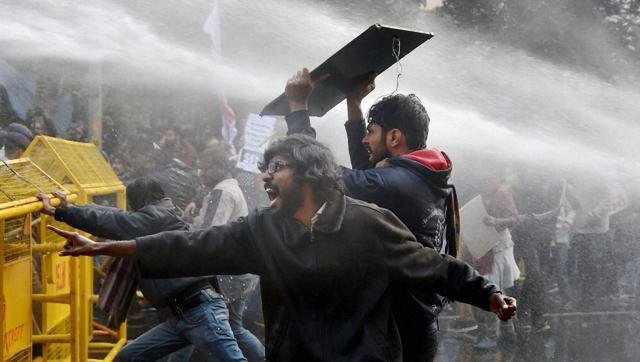 January 3, 2017: Prime Minister Narendra Modi awards HCU VC Appa Rao Podile for outstanding contribution in the field of bio-tech and higher education. 
January 13-14, 2017: Andhra Pradesh government claims Vemula was not a Dalit but belonged to Other Backward Class (OBC). Contrary to the previous stand, revenue officials in Guntur district's said Rohith belonged to the Vaddera caste. The report hasn't been submitted to the centre yet. 
(With PTI inputs)
Feature image source: PTI/File Photo