The much hyped NSA level talks between India and Pakistan have been called off yet again thanks to both the parties having their own set of preconditions. While Pakistan refused to talk about terrorism and cross border ceasefire violations, India rejected any reference of the K-word (read Kashmir).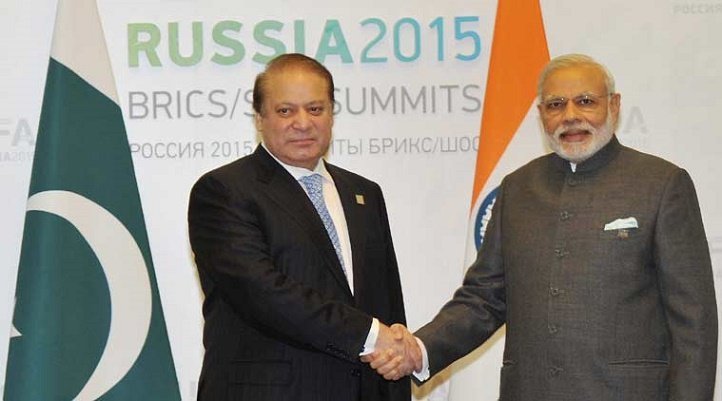 Like always, both the nations are refusing to budge to have that 'composite dialogue' by refraining from addressing their respective sensitive issues. In the blame game of throwing the ball in each other's courts, the fundamental question arises — What should they talk about?
As India and Pakistan decide not to give any undue importance to the above mentioned 'unimportant' issues, we have come up with some 'highly' pertinent agendas which the two nations must definitely sit over, talk, debate and discuss:
1. Cricket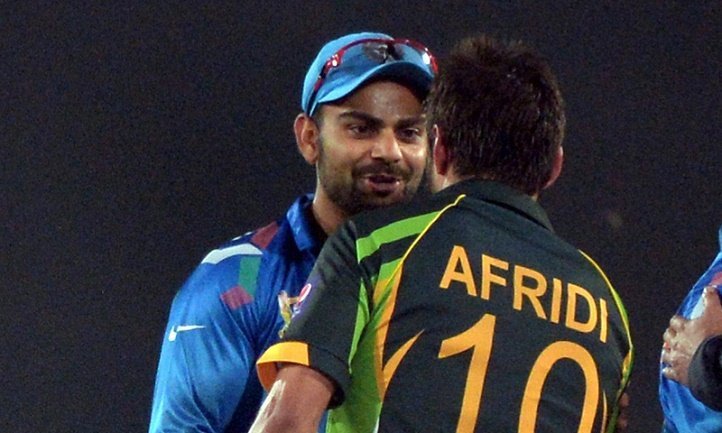 Yes, undoubtedly, the most important agenda is the religion called Cricket. The volatile subject unites the two nations like nothing else has ever managed to before and after the partition. Cricket stadiums become Sparta-like battlefields at every India-Pakistan match. While Pakistan can register its complaints against Virat Kohli's on-field antics full of beep beep vocabulary, India can ask the very uncomfortable question of Shahid Afridi's 'valid/official/recognised/actual/real/biological' year of birth.
2. Coke Studio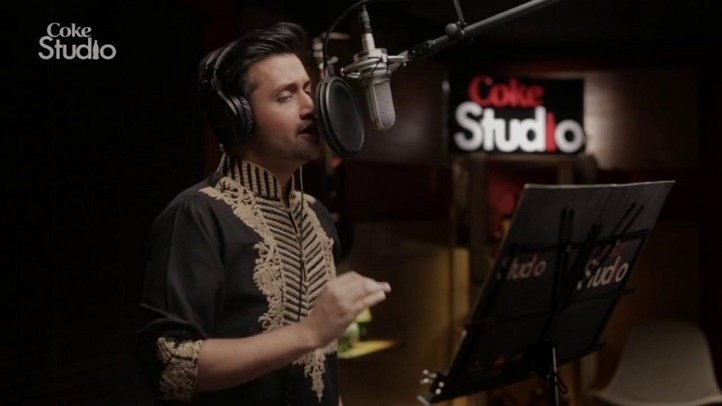 As it is said, music has no geographical boundaries. The nations can sit and jam over melodious Coke Studio sessions with all those beautiful Sufi tracks. Rohail Hyatt, Atif Aslam, Abida Parveen, AR Rahman, Vishal Dadlani and the endless list of artists from both the sides will never disappoint. Not to forget, half of the Pakistani musicians spend most of their time in India with the likes of Adnan Sami even running into visa issues.
By the way, India loves Coke Studio Pakistan!
3. Bollywood, of course
Yes, yes, absolutely! It is a widely accepted fact that Bollywood films have a massive fan following in Pakistan. The Bollywood Khans who rule the roost in India as well as Pakistan can certainly become a viable topic of discussion. From their latest blockbusters to their off-screen antics, all can be debated over round table conferences. Though India may lose if Pakistan decides to bring up the grave issue of the mere existence of Kamaal Rashid Khan (KRK) in India.
4. Pigeons, may be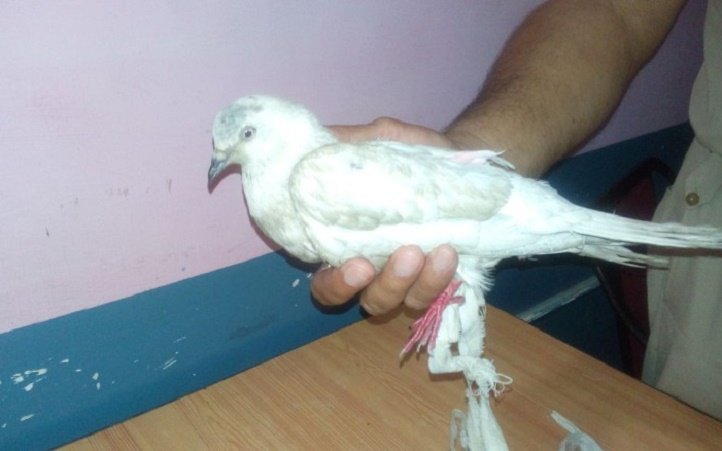 As sending out secret agents to spy on each other's territories has become so passe, pigeon spies , who are as good as human spies, are the new talk of the town. The very observant Indian side which detains, questions, interrogates and arrests all suspicious birds flocking to this side can now question the very migratory behaviour of the birds.
5. Journalists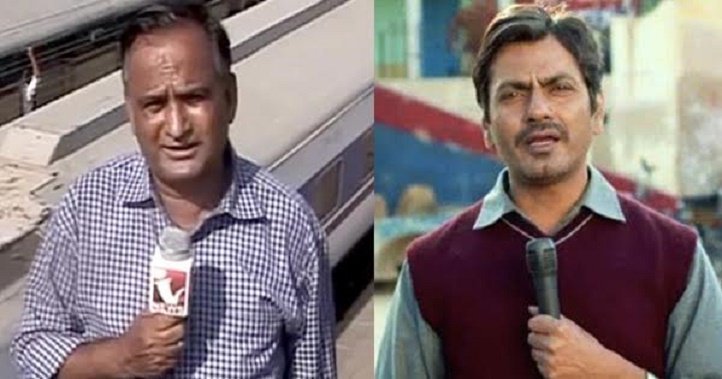 Chand Nawab (left) the real journalist who inspired Nawazuddin Siddiqui's reel journalist
Arguably, Pakistan's biggest gift to India in the recent times has to be reporter Chand Nawab whose legendary journalistic prowess inspired film director Kabir Khan to create a character for his film Bajrangi Bhaijaan. Journalists certainly have it in them to themselves become the topic of discussion. Pakistan can definitely consider working on 'the angry young man of Indian media/nation' — Arnab Goswami.
6. Food, yumm…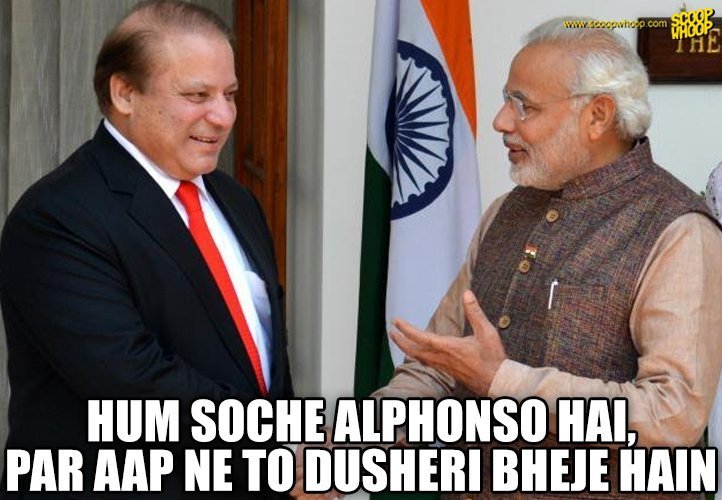 The Aam diplomacy between the two leaders
Pakistan Prime Minister recently sent a box of mangoes to his Indian counterpart as a 'sweet' gesture. The diplomacy over mangoes , which earned appreciation from all quarters, does have the potential to inspire maybe a Biryani Pe Charcha or a Hum, Aap Aur Kabab or Dosa Aur Dosti. You get the drift.
Well, all these agendas can be discussed and debated bilaterally but one of the greatest concerns of mankind has to be addressed. Yes the last but not the least:
7. Taher Shah
Considered to be the deadliest weapon in Pakistan's armoury, Taher Shah calls himself " multi talented and has a charismatic personality besides being a singer, actor, writer, lyricist, producer and director he is also a successful businessman" (FYI: This is not us but his website which makes these tall claims). This man has the power to wipe out civilisations with his torturous songs that contain excessive depiction of the colour white, troublesome bling and disturbing double roles. Sadly, intelligence agencies and security establishments of both the nations have always shied away from addressing Taher Shah. We try not to wonder why.
Here is look at one of his videos:
STATUTORY WARNING: VIEWER DISCRETION ADVISED .
As both the nations have their own taboo topics, we presented them with what we feel should be discussed because we sincerely believe dialogue is the only way forward. After all, baat karne se hi baat banti hai!
Read more: