In a major setback to the grand coalition ruling Bihar, Chief Minister Nitish Kumar submitted his resignation to Governor Keshari Nath Tripathi on Wednesday evening. The decision marks the culmination of a stand off between coalition partners over corruption allegations against Deputy Chief Minister and son of RJD Chief Lalu Prasad Yadav. 
The ground-shaking decision came hours after Lalu Yadav affirmed that his son Tejashwi Yadav won't resign from his post of Deputy CM. Immediately after resigning, Kumar told reporters in Patna that he didn't ask for anyone's resignation and it was becoming impossible to work in this environment despite him trying hard.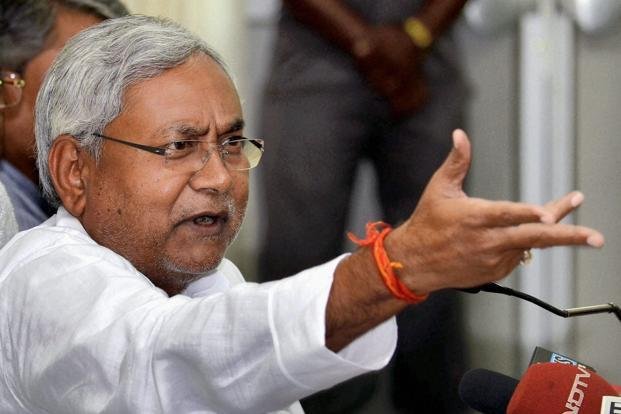 "I did not ask for anyone's resignation but I told Tejashwi and Lalu that they must explain the charges publicly. The atmosphere had become such that it was impossible to work. My conscience told me to quit," Kumar was quoted saying by an NDTV report. 
BJP to make inroads in Bihar?
While Kumar has been asked by the Governor to continue in his post till further development, speculations are rife that Kumar's resignation opens a window of possibility for BJP to make inroads in the state. BJP had failed to win a majority in the state despite a heavy campaign to woo voters in 2015. 
The predominant view is that the state might be heading towards a new kind of political alignment to carry on the term. In fact, during the press conference after his resignation, Kumar didn't rule out any possibility of striking an alliance with BJP. 
On the other hand, the resignation might also mean less options for Tejashwi Yadav to counter the allegations of corruption charged by CBI. With his position gone and new government set to come, the Yadav son-and-father duo might have to face increasing trouble in coming days. 
As of now, there has been no word from the RJD on the resignation of Kumar. However, Kumar said he had already informed RJD leader Lalu Yadav and Congress leadership of his decision to step down.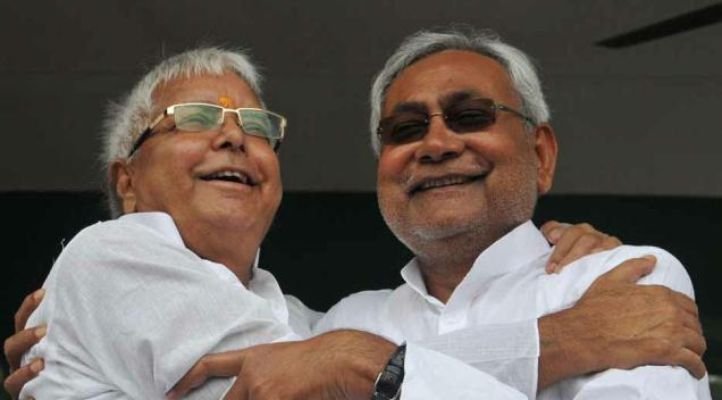 The failure of Mahagatbandhan also casts its shadow on Congress's attempts to forge a larger unity of opposition parties to counter BJP in the 2019 parliamentary elections. During the weeks-long stand-off between RJD and JD (U), Congress had tried hard to sort out the differences between the coalition partners but failed. The situation is also likely to impact electoral strategy of big regional political players in other states of the country. 
Consequently, with his resignation, Kumar also gets a chance to absolve himself of his wrongs and retaining his image of "zero tolerance for corruption." This will help Kumar's JD(U), politically, at both state and central level. Perhaps, that's why Kumar got compliment for his decision from none other than Prime Minister Narendra Modi immediately after his resignation. 
भ्रष्टाचार के ख़िलाफ़ लड़ाई में जुड़ने के लिए नीतीश कुमार जी को बहुत-बहुत बधाई।

सवा सौ करोड़ नागरिक ईमानदारी का स्वागत और समर्थन कर रहे हैं— Narendra Modi (@narendramodi) July 26, 2017
देश के, विशेष रूप से बिहार के उज्जवल भविष्य के लिए राजनीतिक मतभेदों से ऊपर उठकर भ्रष्टाचार के ख़िलाफ़ एक होकर लड़ना,आज देश और समय की माँग है

— Narendra Modi (@narendramodi) July 26, 2017
Meanwhile, reports said BJP top brass is holding meeting in New Delhi to respond to the political developments in the state. Earlier, the state's unit had already expressed its flexibility to any new alliance in the state. 
Feature image source: PTI/File Photo