As Bengaluru came into the fray alongside Mysuru and 10 others on November 1, the map of India changed drastically.
When people we know change their names, it is often difficult to adapt. But when cities change names, they change their peoples' identities.
Here's a quick flashback of 25 cities that rechristened themselves. Please note, there are more than 100 cities and towns that have been renamed after Indian independence in 1947. We've picked out a handful.
Do you live in any of them?
1. Trichinapoly to Tiruchirapalli
In 1971, Tamil Nadu's Trichy, as it is lovingly called, shifted to a more Indian name for itself. It is widely believed that the name is derived from three-headed demon Trishira.

2. Baroda to Vadodara
Gujarat's Baroda went back to identifying itself as Vadodara in 1974. Vadodara gets its name from Vatpatrak or the leaf of Banyan tree and Vatodar or the heart of the Banyan Tree.

3. Trivandrum to Thiruvananthapuram
While most people still say Trivandrum (more for convenience, less for nostalgia), the capital of Kerala has been called Thiruvananthapuram from the year 1991. The name can be broken down in Malayalam as Thiru-anantha-puram or the city of Lord Anantha, who is the chief deity at the now famous Sri Padmanabhaswamy Temple.

4. Bombay to Mumbai
As they say, "Mumbai is a city, Bombay is a feeling." The financial capital of India got its new name in 1996. The name is a combination of the words Mumba (Maha Amba) or Goddess Mumbadevi and Aayi or 'mother' in Marathi.

5. Madras to Chennai
The most drastic of all name changes, Madras became Chennai in 1996. 'Madras' was a colonial version of Madraspattinam, a fishing town in current Chennai. As for the origins of the word 'Chennai', there are multiple explanations. Some say the city is named after Telugu ruler Damarla Chennappa Nayakudu, others believe the name comes from Chenna Kesava Perumal temple.

6. Cochin to Kochi
A less anglicised version of Cochin, Kerala's port city Kochi came into being in 1996 as well. Often called by its mainland name, Ernakulam, Kochi gets its cute name from kochu azh i which means 'small lagoon' in Malayalam.

7. Calcutta to Kolkata
The country's culture hub, Calcutta or 'Cal' adopted its Bengali name Kolkata officially in 2001. 'Kolkata' is a shorter version of Kolikata, which is the name of one of the three villages that existed in the region before the British took over India. The other two were called Sutanuti and Govindapur.

8. Pondicherry to Puducherry
The quaint little French city of Pondicherry got a new name in 2006. Also known as 'Pondy', its name in Tamil, Puducherry, literally means 'new town'.

9. Cawnpore to Kanpur
Situated on the Ganges, the industrial city of 'Cawnpore' underwent an official name change within a year of Independence. There are two theories for the origin of its name, one being that it is the city of Karna from Mahabharata (Karnapur) and the other suggests that it is modeled after the name of nearby town Makanpur.

10. Belgaum to Belagavi
One of the 12 name changes that happened within this month, the Karnataka city of Belgaum is now officially called Belagavi. Its name originates from Sanskrit word Velugrama or 'bamboo village'. The announcement of the name change was not met with well in the city and a 'Kala Din' was observed as a sign of protest.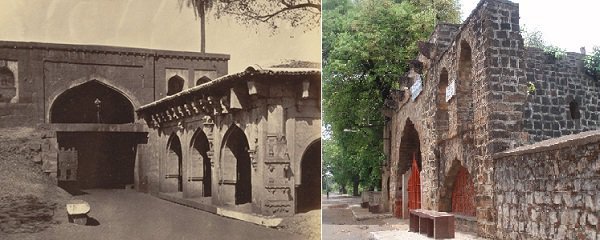 11. Indhur to Indore
Indore underwent a name change during the British rule. The Madhya Pradesh city is named after its Indreshwar Temple, where lord Indra is the presiding deity.

12. Panjim to Panaji
Goa's capital, Panaji officially detached itself from its Portuguese name Panjim in the 1960s. Interestingly, the city is called Ponnje in Konkani. All three words are derived from Sanskrit words panjani and khali that mean 'a boat' and 'a small creek' respectively. Apt, isn't it?

13. Poona to Pune
Bombay's cousin city Pune went from being called Poona in 1977. Literally translated to 'city of virtue' Pune gets its name from punya giri . The oldest reference of the city's name was found on a copper plate dating back to the Rashtrakuta Dynasty from 937 CE where it was called Punya Vishaya.
14. Simla to Shimla
The capital of Himachal Pradesh now, Simla used to be the summer capital of the British during their rule. Derived from the name of Goddess Shyamala Devi, a reincarnation of Ma Kali, Shimla adopted its Indian spelling right after Independence.

15. Benares to Varanasi
Also known as the holy city of Kashi, UP's Varanasi regained its 'Indian' name in 1956. The name of the city probably originates from two rivers, Varuna, that continues to flow in the city, and Asi, a stream near Assi Ghat. The Ridveda mentions the city as Kasi or Kashi.

16. Waltair to Visakhapatnam
Andhra Pradesh's Visakhapatnam or Vizag, as it is often called, rid itself of the overtly English name Waltair and adopted Vizagapatnam shortly after Independence and later became Visakhapatnam in 1987. The third largest city on the east coast (after Chennai and Kolkata), Vizag's folklore suggests that the name comes from a Lord Visakeswara temple established by an Andhra Dynasty king.

17. Tanjore to Thanjavur
Tamil Nadu's temple art hub, Thanjavur, most famous for its Brihadeeswara Temple and Tanjore painting, adopted its new spelling post Independence. Its name is derived from the name of the legendary demon Tanjan in Hindu mythology.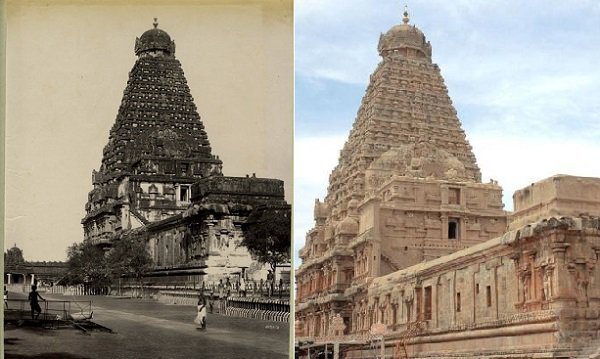 18. Jubbulpore to Jabalpur
Among the first cities to change its name, Jabalpur got rechristened in 1947 itself. Known for its marble rock formations, the Madhya Pradesh city's name is suggested to be associated with sage Jaabaali from Ramayana.

19. Ootacamund to Udhagamandalam
The Tamil Nadu tourist destination continues to be called by its short name Ooty despite the name change. Located in the Nilgiri Hills, the origin of the city's name isn't clear. While 'Mund' is the Tamil word for a Toda village, 'Ootaca' could be a derivative of Oota-Cal meaning 'single stone' or a revered stone/deity.
20. Calicut to Kozhikode
Port city Calicut was where Vasco da Gama stepped on Indian soil for the first time. It adopted its Malayalam name Kozhikode, which is a combination of kovil meaning palace and kota meaning fort, post Independence. The Arabs called the city Qualiqut, Tamils called it Kallikottai and the Chinese called it Kalifo.

21. Gauhati to Guwahati
Ancient Assamese texts refer to the city as Pragjyotishpura. A combination of the Assamese words guwa meaning 'areca nut' and haat meaning 'market' the city reclaimed its non-anglicised spelling in 1980.

22. Allepey to Alappuzha
Kerala's Alappuzha lost its endearing name Allepey officially in 1957. A combination of the words ala and puzha in Malayalam, the city's name literally means the strip of land between the sea and rivers. The city is a popular tourist destination for its enchanting backwaters.

23. Mysore to Mysuru
Karnataka's quaint city of Mysore joins the list of cities to adopt a new name this month. Noted for its palaces and the delightful sweet Mysore Paak, the city gets its name from Mahishasura or Mahishuru. According to Hindu mythology, Mysuru is the place where the demon king ruled before Goddess Chamundeshwari killed him.

24. Mangalore to Mangaluru
One of the 12 Indian cities that got renamed on the first of this month, Karnataka's Mangalore adopted its Kannada name officially. The city is named after the presiding deity at Mangaladevi Temple.

25. Bangalore to Bengaluru
The IT hub of India, Bangalore wasn't always known for being tech savy. As the city embraces its new identity here's what we gathered on its name: In a ninth-century Western Ganga Dynasty inscription in Begur, Bengaluru is referred to as the place in which a battle was fought in 890 CE. Also, this place continued to be a part of the Ganga rule up until the year 1004, when it came to be called 'Bengaval-uru' or the 'city of guards'. Fascinating much?

What's in a name, writes Shakespeare in Romeo and Juliet. A lot, it seems.