(We earlier ran a story on the strict guidelines issued on the usage of WhatsApp by the Department of Electronics and Information Technology (DeitY) posing threat of legal trouble to millions of users for deleting messages. We are issuing an updated story with correction and statement from IT Minister Ravi Shankar Prasad on Encryption Policy.)
DeitY later clarified in a draft that social media websites and applications will be exempted from the purview of the Encryption Policy.
WhatsApp, Twitter and Facebook will be out of the purview of the new policy that seeks to control secured online communication.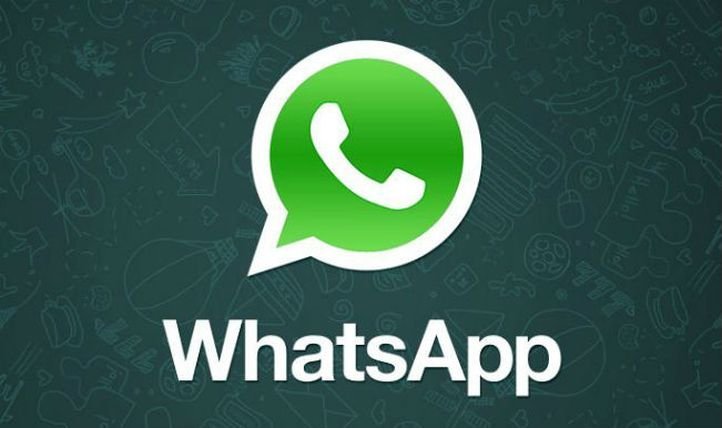 IT Minister Ravi Shankar Prasad said, "Draft on encryption policy withdrawn, it will be reworded properly. Our government fully supports freedom of social media."
Internet banking and payment gateways that use encryption products and the ones used for e-commerce and password-based transactions will also be exempted.
Department of Electronics and Information Technology (DeitY) had earlier posted a D raft National Encryption Policy on its website inviting mailed comments from the public on its mission, strategies, objectives, and regulatory framework.
The draft guidelines read "All citizens (C), including personnel of Government/Business (G/B) performing non-official/ personal functions, are required to store the plaintexts of the corresponding encrypted information for 90 days from the date of transaction and provide the verifiable Plain Text to Law and Enforcement Agencies as and when required as per the provision of the laws of the country."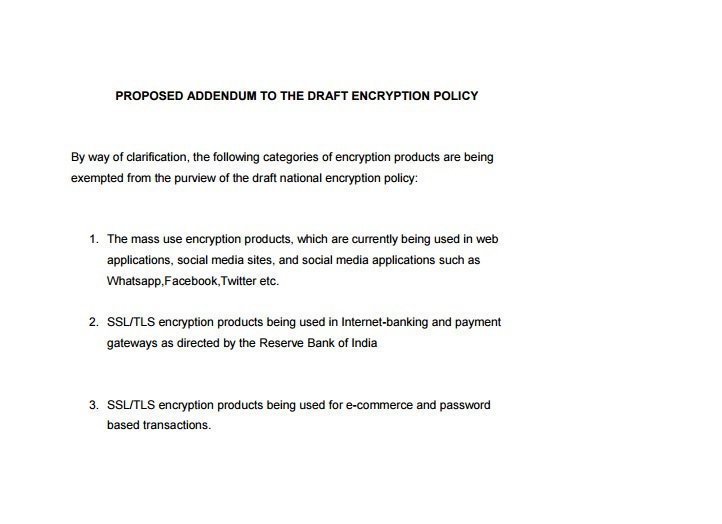 This will be applicable on everyone including government departments, academic institutions, citizens and for all kind of communications be it official or personal.