WhatsApp is soon going to roll out video calling features, according to a German website MACERKOPF.
The website claims that the screenshots belong to an unreleased version of the WhatsApp application for iOS. The blog says these screenshots are from version 2.12.16.2 of the app, which is currently being tested internally.
There is no official confirmation on the new feature but once activated, it might — given its reach — come as a replacement for the existing video calling softwares like Skype.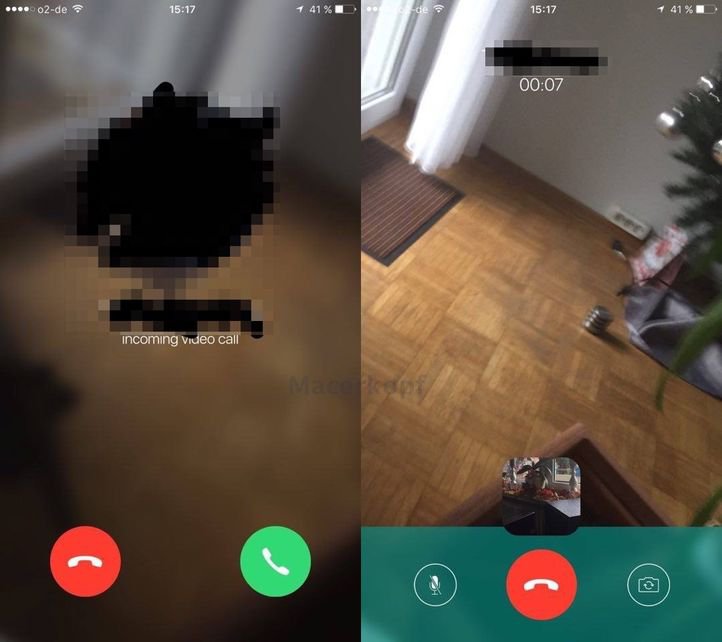 Facebook had bought WhatsApp for $22 billion, since then the messaging app has continued to grow with the addition of many new features. There is a need for upgradation as the WhatsApp has over 900 million monthly active users currently and it is as big as its parent company Facebook.