It seems, there's no escaping Salman Khan this week. And I don't mean if you're a Black Buck or a pavement dweller in Bandra. You're not even safe in your own home, sitting quietly in front of the television. Over the weekend, Salman was on every channel you turned on. From entertainment to news. Why? 
Because he was out promoting his new film Sultan, and television channels and their anchors couldn't seem to contain their excitement at having one of Bollywood's biggest superstars at their disposal.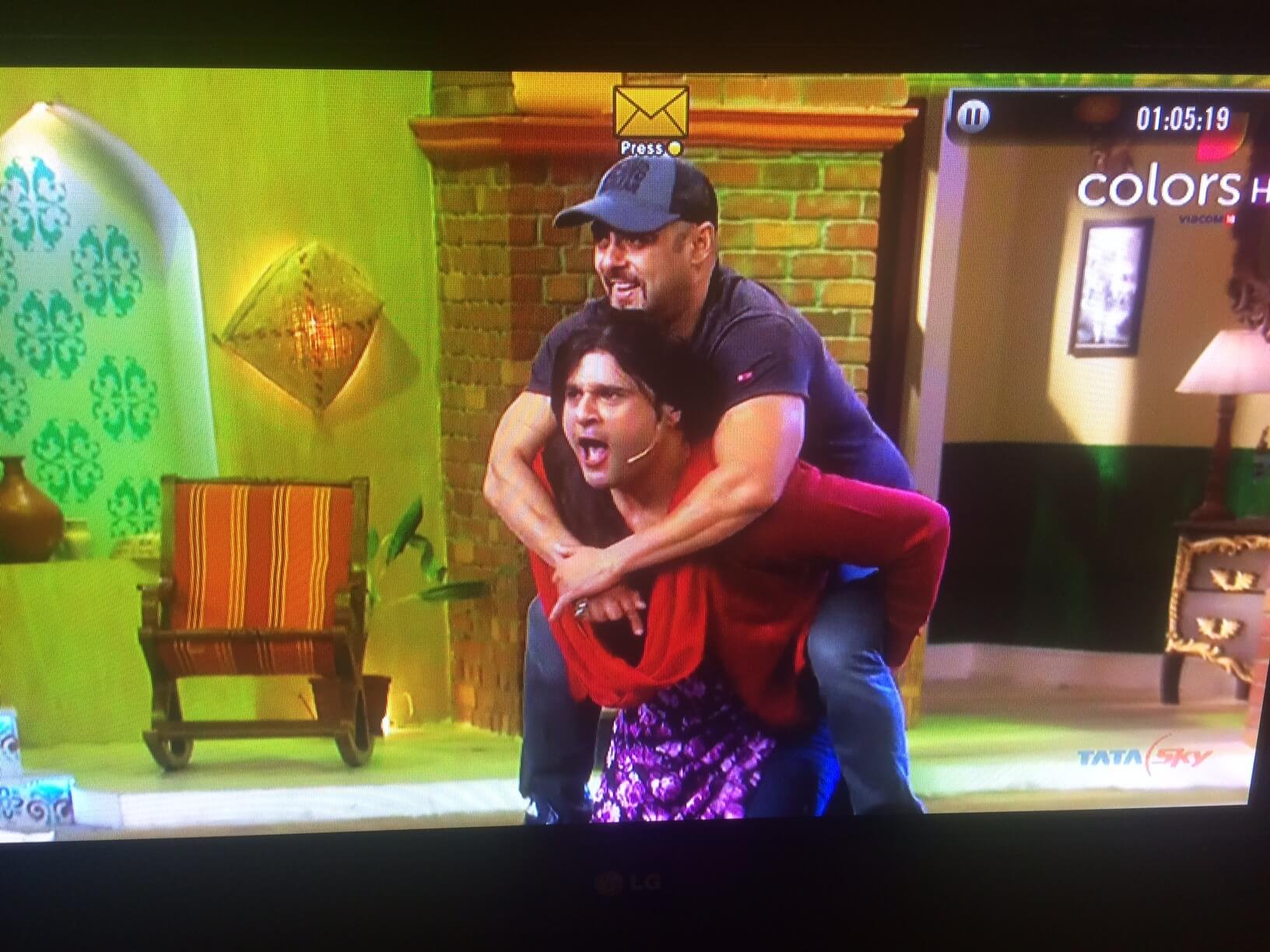 So there was Salman dancing on one show. There he was being carried on the shoulders of the anchor on another channel. Being mocked and having his leg pulled by another while gamely laughing at the poor humour on display. And being spoken to with such love and deference on another, that it would make your childhood romance seem lacklustre. No one mentioned the words, "rape", "apology", "black buck" or "murder" in his vicinity.
 Hell, he was even on India Today TV doing a promo for a new quiz show with Consulting Editor, Rajdeep Sardesai. Yes, I know, give yourself a minute to digest the fact that Salman is promoting a news quiz show starting in July, called News Wiz.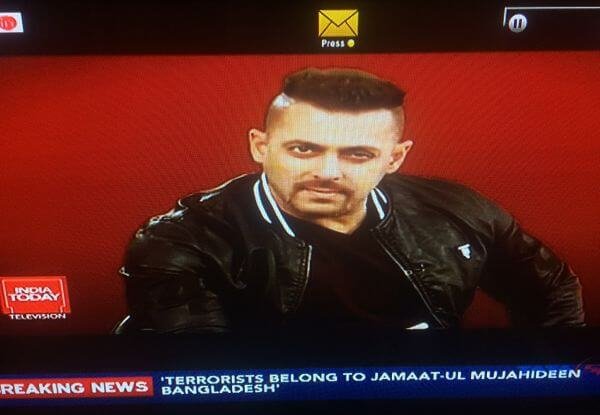 But here's my bone of contention. I don't expect Govinda's nephew, Krushna or comedienne Bharti or Salman's colleagues, Kiron Kher and Karan Johar and sister-in-law, Malaika Arora to say anything to upset him.
 Also, entertainment shows such as India's Got Talent and Comedy Nights Live (yes, anything can be plugged under "entertainment" nowadays), will do what they're supposed to do. Provide entertainment for the masses and do so by bringing to their audiences Salman Khan. They'll laugh, joke, make merry and basically be entertaining. Because their audiences aren't tuning in to watch Hard Talk with Salman Khan.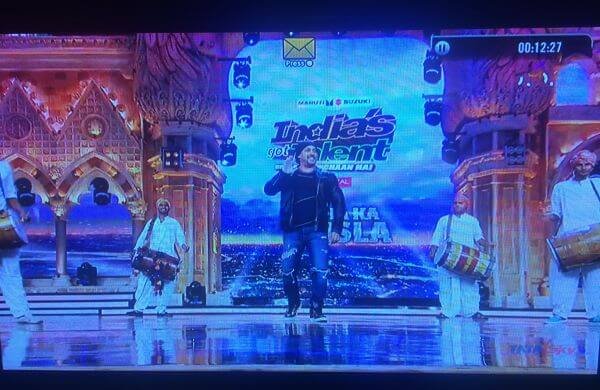 But when it comes to news channels and their programmes, one would expect at least some better judgement in whom to call on to promote a show. I'm not even getting into the absurdness of having Khan – not the most cerebral of actors or people – promote a quiz show. This is why a superstar like Salman will remain untouched by any and all controversy. A fact made obvious from the news that opening weekend tickets to his film are already sold out.
This is also why no one should expect the media to ever question any of our superstars without fear or favour. Because they and their channels need these stars desperately. Why should his fans not accept Khan's crimes and misdemeanours – when even journalists and editors and news channels who are supposed to be more discerning than the aami aadmi are happy to look past it?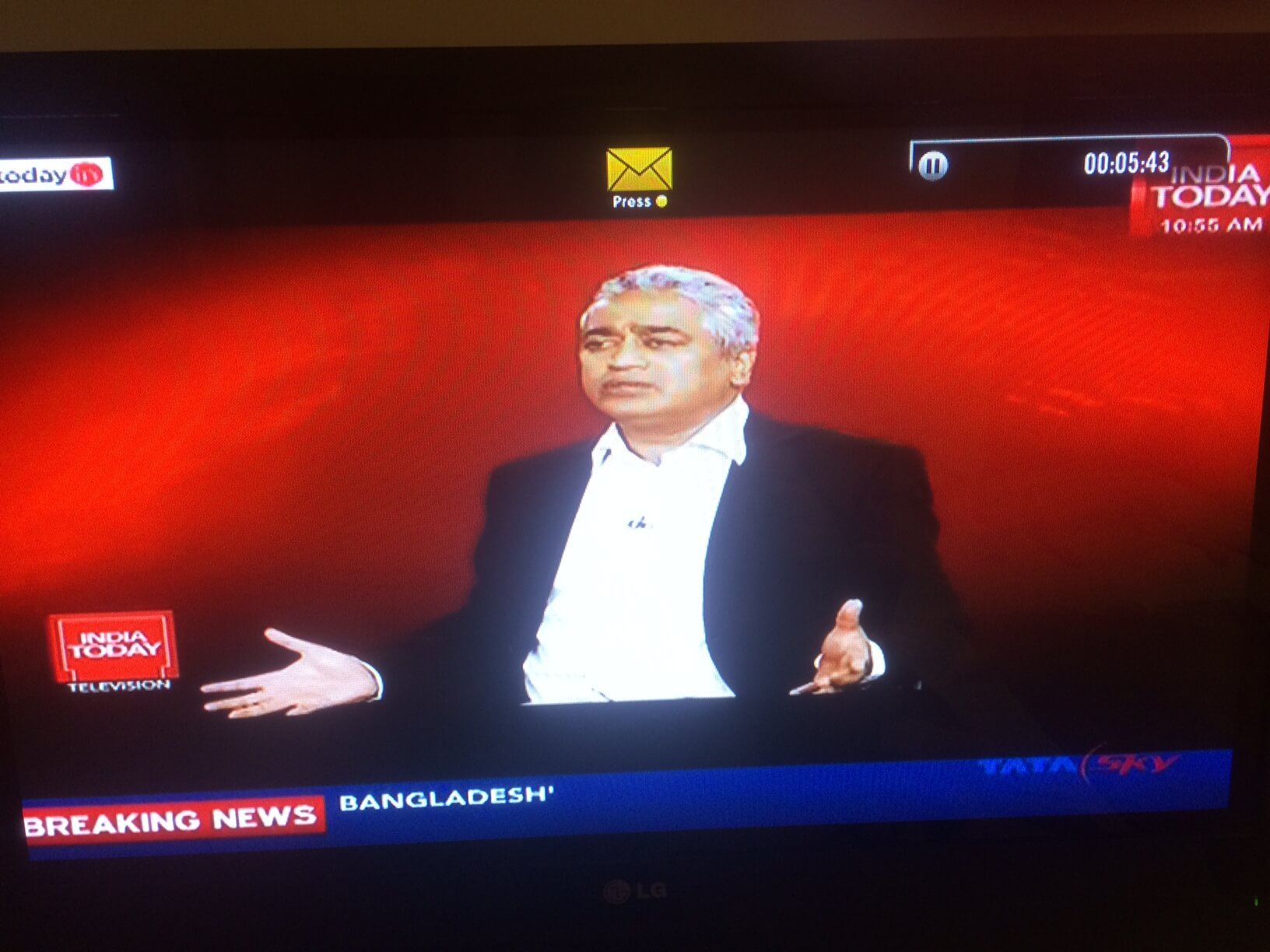 Of course, India Today TV's promo must have been shot and planned and scheduled to appear in the week leading up to Sultan's release, much before Khan put his foot in his mouth. Yet, given the recent controversy over Khan's rape analogy and his daddy Salim Khan jumping in to defend him, one would expect India Today TV and even Sardesai – a journalist of great calibre – to exercise some better judgement. That too after India Today TV had had a heated panel discussion moderated by Rahul Kanwal, on Khan's rape comment and how wrong it was.
 It's clear from the promo that Sardesai and Khan are not in the same frame. Maybe it would have been wise to change the promo and leave Sardesai out of it – just for this one promo?
But no, it seems we must all shimmy in front of the altar of celebrity. Even if we are a news channel or a Consulting Editor on one. Because the bottom-line is that news channels need Salman more than Salman needs them.
But then again, what do I know? It could be that India Today TV and Sardesai are simply doing what journalism is supposed to – holding up a mirror to society and showing the masses that 'Iss hamam mein hum sab nange hain'. (For the Hindi-unfriendly, that means, we are all nude in this bathroom.)