Facing the camera for his soon-to-be-released biopic has been more challenging than standing up to the fastest bowlers in the world and scoring runs, said cricket icon Sachin Tendulkar.
"For so many years, I did whatever I wanted to do and the camera captured that. Suddenly I was asked to do particular things and then the camera captured that, so it was a bit different for me. Believe me, the first option was better," said Tendulkar at a function, where he was announced as the face of the inaugural IDBI Federal Life Insurance Mumbai Half Marathon.
"Acting is not something that I dreamt of. Without any doubt, acting was more challenging than playing cricket. I enjoyed playing more," added Tendulkar, who played 200 Test matches before retiring in November, 2013.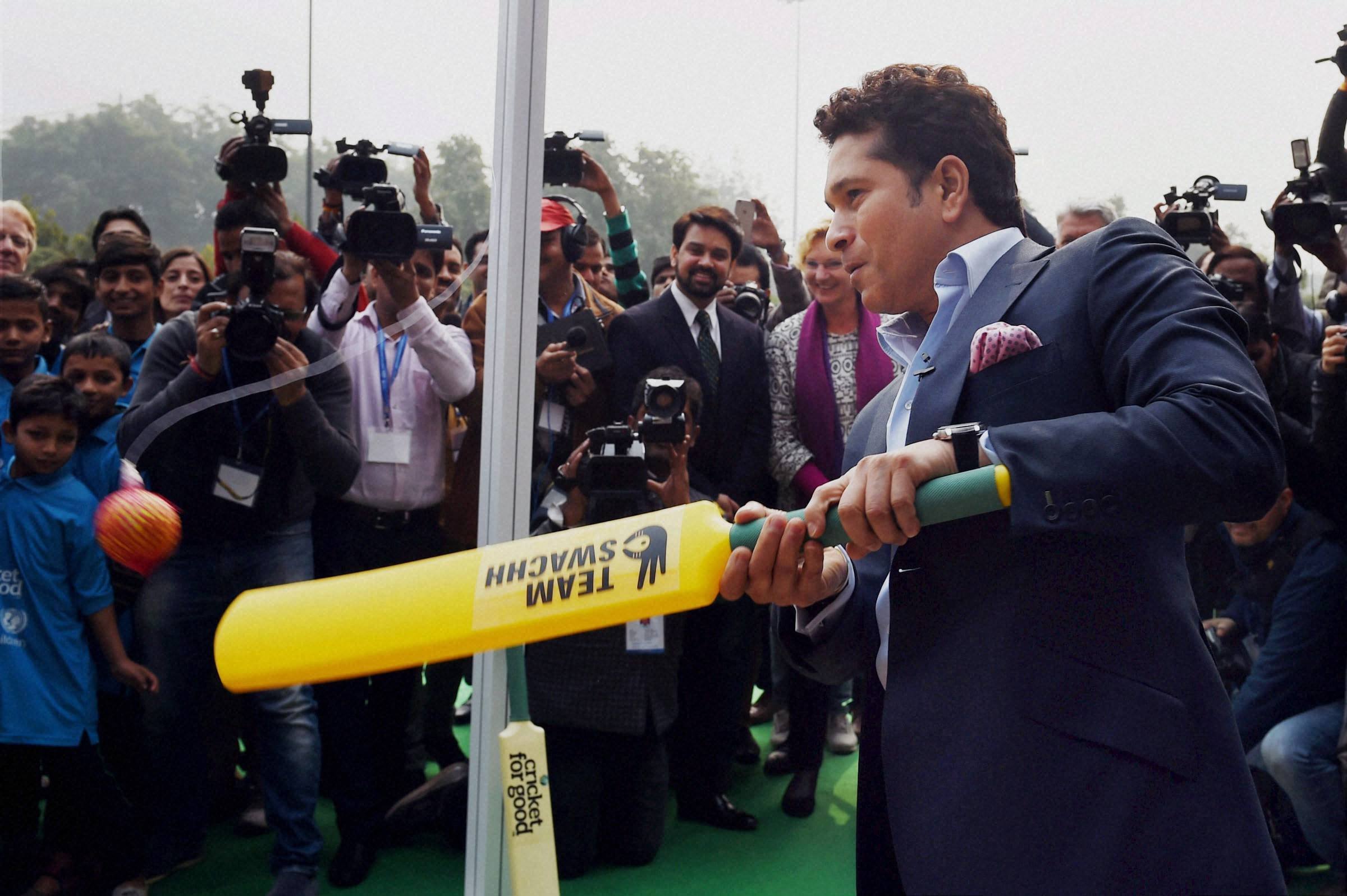 Tendulkar, 42, is making his acting debut with the biopic, 'Sachin: A Billion Dreams', which has been directed by award-winning British director James Erskine.
Giving a fitness pep talk to the runners, he cited examples from his younger days when his coach Ramakant Achrekar made him train and play from morning till dusk.
"First of all let me clarify one thing. Fitness is from within. Without doubt the current Indian team is very fit. I am sharing what happened 30 years ago when I was 13 years old," said Tendulkar.
"My coach would start the practice session at 7-7:15 which will go on till 9:30 and then, after a half hour break, there would be a match between 10 and 4:30 pm followed by another net session after which I would be asked to do a couple of laps (of the ground) with my cricket gear."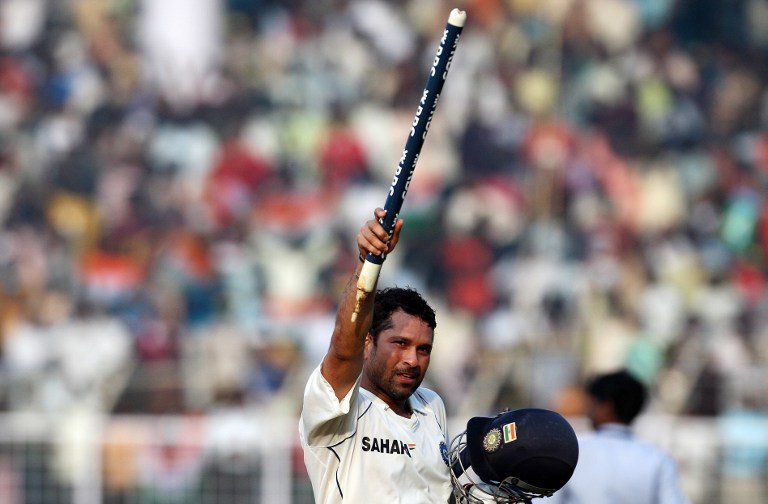 Tendulkar said the tough training as a boy helped him immensely when he graduated to international cricket as it enabled him to overcome physical tiredness.
"It's not just about being physically fit. Once you manage to push the boundaries, it also makes you mentally strong.
Tendulkar warned if someone wanted to play serious cricket at the highest level, he should be prepared to break some bones in his body.
"Season (cricket) ball hurts, believe me. First you have to show the opposition you are fit (to continue playing after getting hit) even if you are feeling that pain. Not showing it to the opponents, give them the upper hand.
"As a kid I used to throw the season (cricket) ball up and take it on the body to get used to that pain. If you get hit it should not come as a shock to you. If you want to play cricket you are going to break bones here and there.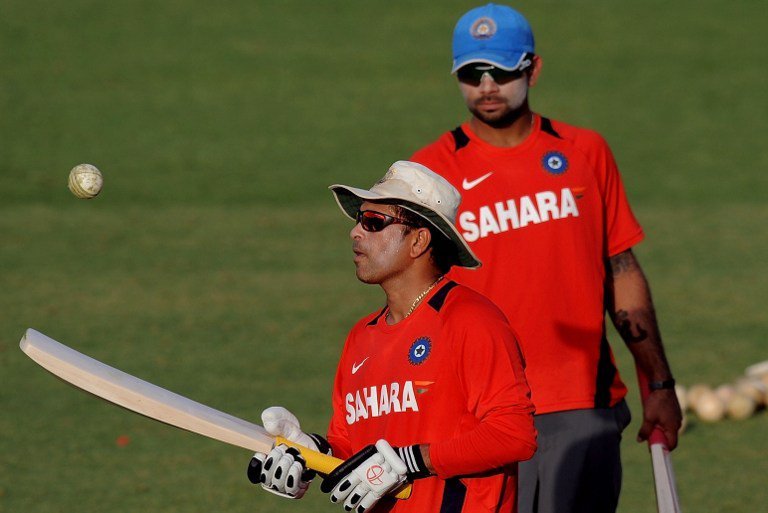 "My son is 12. I keep telling him that you have decided to take it (cricket) up and no one has forced you. You prepare yourself mentally and you will start performing differently, you will become fearless," Tendulkar said.
Feature image source: AFP