How often does it happen that we accidentally send a message to the wrong person, react to an IG story instead of swiping it or share something online that we didn't mean to? 
Turns out that the Ministry of Home Affairs was no exception as it had a social media faux pas. The official handle shared a picture it wasn't supposed to. 
A picture of bottles of whiskey along with chakna was accidentally posted on Facebook on the official Ministry of Home Affairs' page along with a caption on restoration work in West Bengal.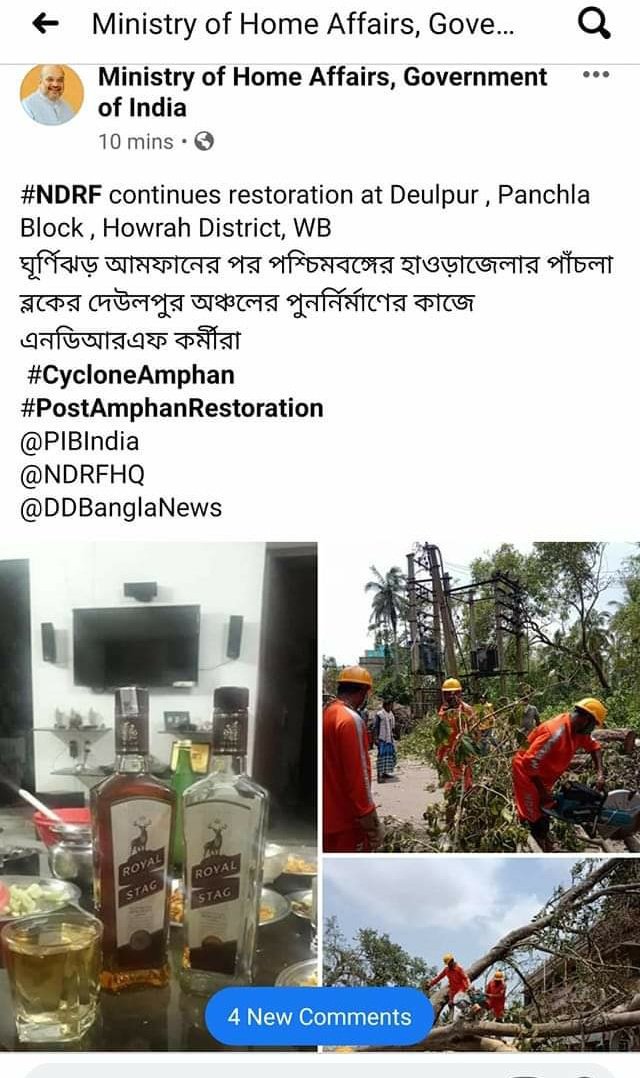 Obviously the post has now been taken down but thankfully Netizens took screenshots of this hilarious faux-pas for memory's sake and of course the reactions are savage: