The disturbing murder of reputed journalist Gauri Lankesh outside her home in Bengaluru on Tuesday prompted a range of reactions and murder conspiracy theories.  It is a fool's game right now to hazard guesses about the identity of the killers, but the manner in which she was brutally murdered raises extremely worrying questions. 
A politically-motivated killing, robbery gone bad, property dispute, personal dispute, naxals looking to stop her – various theories and speculations are floating around regarding why the veteran journalist and social activist was shot dead.
All we know so far is that Lankesh is known as a courageous, no-nonsense journalist with strong left and anti-Hindutva leanings. Many say that she has been anti-establishment and had always raised her voice against the caste system and communal forces. In the past, she has been at loggerheads with some Bharatiya Janata Party (BJP) leaders who filed defamation cases against her and won them.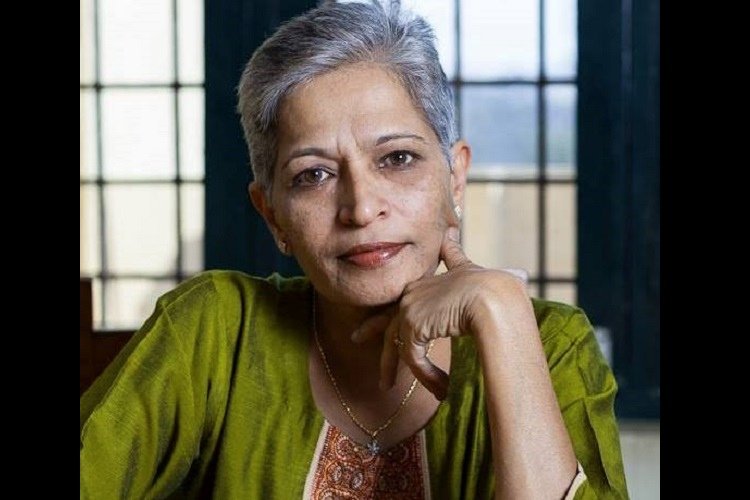 The details of the case are yet to be out, but on the web, the Left vs Right finger pointing is raging on. 
Here are some of the theories that are doing the rounds:
Right-wing fringe eliminated a critic?
There are speculations that alleged right-wing extremists might be behind the murder. There is a similarity in murder between Hindutva-critic MM Kalburgi and Gauri Lankesh in that they were shot dead just outside their houses, reports Bangalore Mirror.
Meanwhile, the Congress and Left leaders and those opposed to the BJP were quick to blame the Sangh Parivar and its fringe elements. In 2016, Gauri was convicted in a defamation case filed by BJP lawmaker Prahlad Joshi and party office bearer Umesh Doshi over a report published in 2008.
Reacting to Gauri Lankesh's murder, Congress vice-president Rahul Gandhi directly blamed the BJP and its parent organisation RSS. 
CPI(M) leader Sitaram Yechury alluded to the ruling BJP and the right wing forces for fostering what he said is a climate of bigotry, hate, intolerance and violence in the country which took her life.
Like several others, RJD supremo Lalu Prasad Yadav highlighted the fact that Gauri Lankesh was a fierce critic of right wing politics who was silenced in "New India".
Did Naxals kill her?
Although Gauri was a pro-left activist, there is another theory that left wing extremist elements, perhaps Naxalites, killed Gauri Lankesh. 
Part of it is being attributed to Gauri's two cryptic tweets hours before her death. These tweets indicate a fight going on among the leftists where Gauri is urging "let us..not try to expose each other". 
Part of it is being attributed to Gauri's brother Indrajit Lankesh's statements to the media that Gauri was getting threats from naxals for making six of them surrender last year.
"She succeeded in bringing a couple of them from naxalism to the mainstream. For that, she was getting some hate mails, hate letters," Indrajit told NDTV, adding that this is one of the angles that the police are working on as they investigate the journalist's murder. This claim, however, has been denied by Gauri's sister.
Meanwhile, some on the social media say that Naxals could have been behind her murder because though she sympathised with the Naxals, she was against the extremist ways that they often chose. The theory claims that these extremists could have been behind her murder.
It has also emerged from forensics report that Gauri was killed using a country-made firearm, raising the possibility that her killers could be Naxalites.
There is another insinuation towards the family feud. According to it, Gauri Lankesh could have been assassinated because of a tussle she once had with her brother Indrajit over the family weekly after their father's death in 2000.
As per a Times of India report published in 2005, both Gauri and Indrajit had lodged police against each other. Gauri and Indrajit had serious differences in the matter of taking the ownership of the tabloid 'Lankesh Patrike' run by their father, after his death. It is also said that at one point Indrajit had threatened her with a pistol. But later, both parted ways, and Indrajit continued to run Lankesh Patrike whereas Gauri started Gauri Lankesh Patrike.
 Incidentally, Indrajit is now demanding a CBI investigation into Gauri's murder.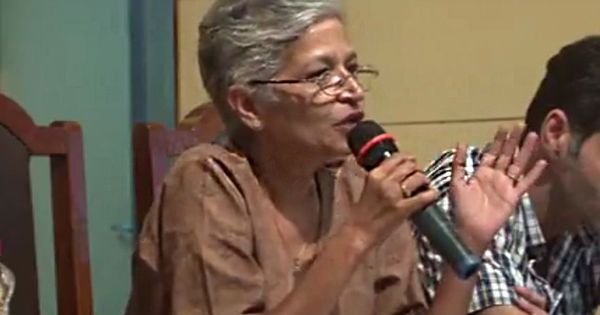 Was Gauri going to expose corruption by state leaders?
Gauri was reportedly contemplating a series of exposes on corrupt industrialists and politicians in Congress-ruled Karnataka. According to a Firstpost report, a friend of Gauri on the condition of anonymity has revealed that she had hinted about a series of such articles to some friends during a recent Delhi trip where she attended a seminar. Notably, Karnataka goes to polls next year.
In yet other allusion, the Congress government in Karnataka led by Chief Minister Siddaramaiah is being associated with Gauri Lankesh's murder. A tweet by a TV journalist Vikas Bhadauria is being widely quoted by the right wing groups to prove that the real culprit could be the state government itself.
Siddaramaiah has condemned the killing and has denied to speak on any conspiracy theory.
(Feature Image Source: Twitter)