With BJP President Amit Shah claiming on Sunday that Prime Minister Narendra Modi has visited fewer foreign countries than former Prime Minister Dr Manmohan Singh, an analysis of the data related to the foreign trips of two PMs has revealed that Modi has visited nearly double foreign countries than his predecessor in his first three years of office. 
According to a report in The Hindu, PM Modi has visited 49 countries between June 2014 to May 2017 while as former PM Singh had visited a total 27 countries during the same period of his first term as Prime Minister in the UPA government.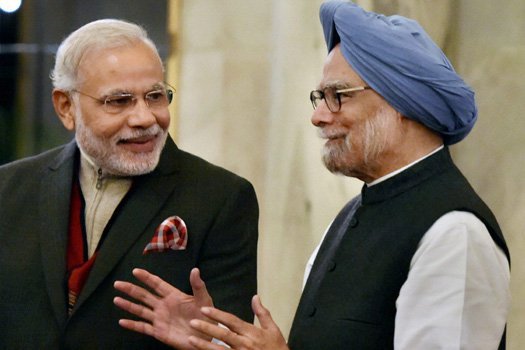 The data compiled from former PM's archive website and Ministry of External Affairs website has also revealed that former PM Singh visited 36 foreign countries in the first three years of his second tenure as PM. 
Prime Minister Narendra Modi made highest number of 19 visits in a single year in 2016 while as PM Singh's most visits of 14 foreign countries came up in the first year of his second term i.e. June 2009 to May 2010. 
In an interaction with elected local body representatives, the BJP chief Shah said he was surprised as to why people think otherwise when it comes to PM Modi's foreign visits. Shah said during Singh's tenure, the world never used to know whether the Indian PM went to China, the USA or Russia.
"But now when Modiji goes to China, America, Russia, France, Japan, Sri Lanka… thousands of people gather at airport to receive him and the entire world watches him," he said.
On Tuesday, PM Modi will leave for a three-day visit to Israel. He will be the first Indian Prime Minister to visit Israel. 
(Feature image source: ScoopWhoop)