"Yahan suicides hote rehte hain" (suicides keep happening here), a student from one of Kota's coaching institute casually quipped when ScoopWhoop asked him about the spate of suicides in the town. While I was still weighing the density of this seemingly normal experience of his, it struck me how such a tragic travesty has transformed into a regular affair.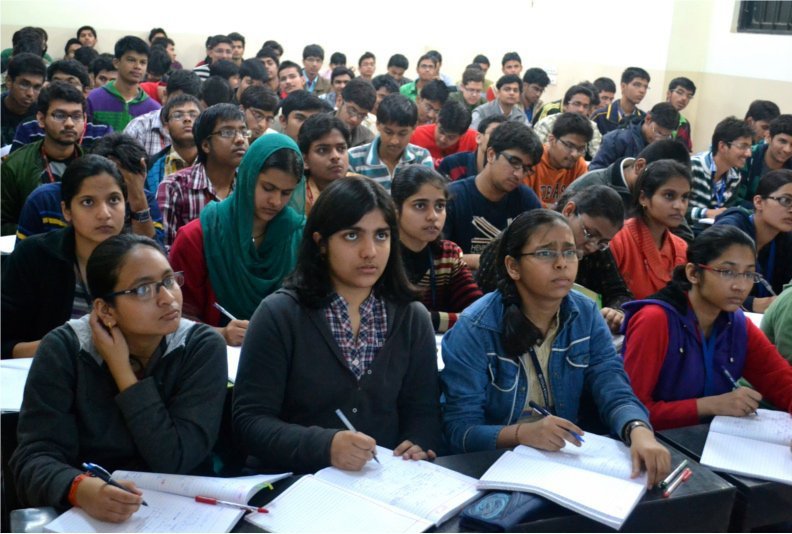 The count this year has reached 10 already
A 17-year-old IIT aspirant Nirmal Yogi, studying at a coaching institute in Kota, committed suicide by hanging himself from a ceiling fan in his rented room in Mahaveer Nagar area this week, making it the 10th such incident this year. 
Say the name Kota, and you are instantly reminded of a volley of coaching centres which shelter the dreams of thousand of students every year. Over the last decade, Kota has emerged as a coaching hub for those preparing for entrance examinations for top engineering and medical colleges. But behind the successful Rs 300-crore coaching industry, recent suicides have, of late, marred its reputation.
A quick search of the word Kota on Google will sum up the basic attributes of this city: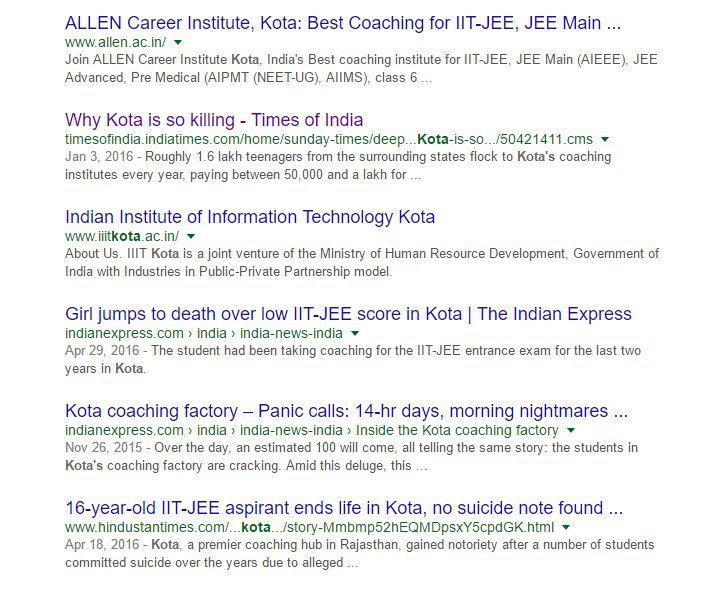 "Naam bade aur darshan chote," this is what one student who just finished his coaching from Kota told us, when asked to sum up his experience in one sentence. 
So, what is it about this place that drives students to take the extreme step? 
It puts tremendous pressure on students
'Doctors and engineers', India is obsessed with this phrase. For the average middle class, the allure of IITs and IIMs is something which will never fade away. Obsession with those two prized professions remains so much so that they constantly pressurize their kids to achieve what may be impossible for them.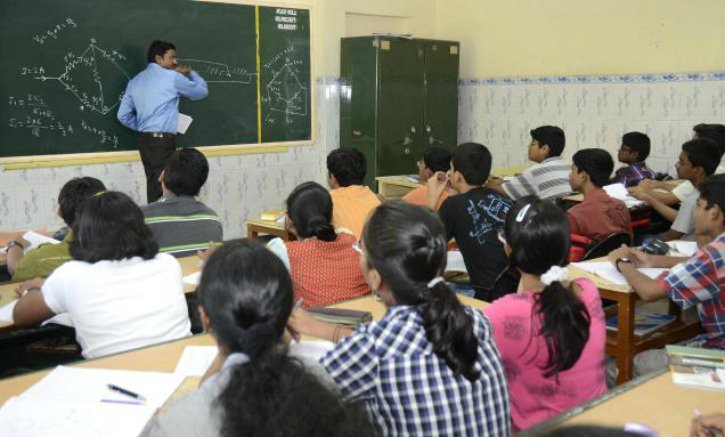 What comes next are the gruelling work schedules, 18 hours of rigorous study sessions, frequent tests and fierce competition that drive students to the edge. Also, the age at which these youngsters come here is the time when they go through physical as well as psychological changes. Being away from home for the first time, being in constant stress and failing to understand such changes, they fall prey to depression.
'If you can't get into IIT, you are worthless'
Shine or be left behind. Entry into IITs or the other engineering and medical schools is seen as the only measure of worth and that is the only message drilled continuously into the students' heads by the teachers and coaching institutes, said another student. 
For these institutes, churning out IITians is what gives them their edge and helps them run their sprawling business. So, they push students to extreme levels and make them realize that getting into these institutes is the only salvation for them.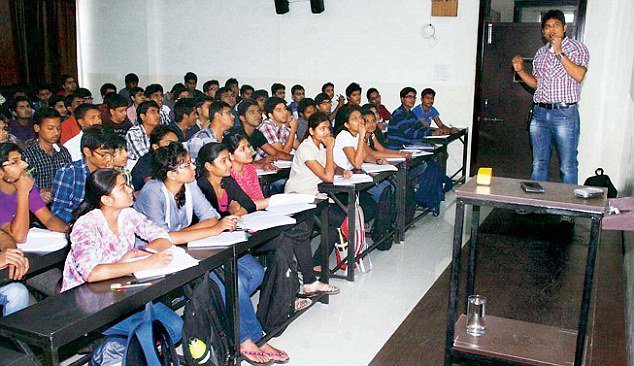 There is no place for mediocrity
If you are an average student, prepare to be traumatized. These coaching institutes usually have the habit of segregating students into different batches on the basis of their performance. Because they just want the best out of the lot and ignore those who are not so bright as their counterparts.
The students who score the most are given more facilities and are taught by the institution's best teachers while the other section is assigned to the new and inexperienced ones. Those who lag in their studies live in terror of these internal assessments, continuously feeling inferior and inadequate.
This Facebook post on the Page Kota Confessions gives a brief idea of what the situation is: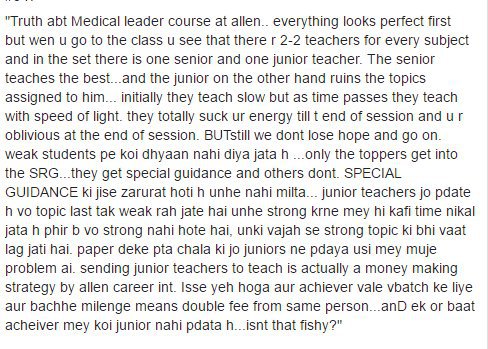 No fee refund policies who want a way out
Coaching classes charge a hell lot, at least 200,000 rupees for a two-year course, which for the Indian middle-class families is a significant amount. But the parents who are hell-bent on pushing their kids to country's prestigious institutes don't think twice before investing in the hopes that a fancy degree would bring greater returns. 
But unfortunately, once you get into these institutes, there are usually no refund options if you want to make an exit. Despite unfavorable circumstances, some students still stick around due to financial constraints in hopes to not dash their parents' dreams killing their instead.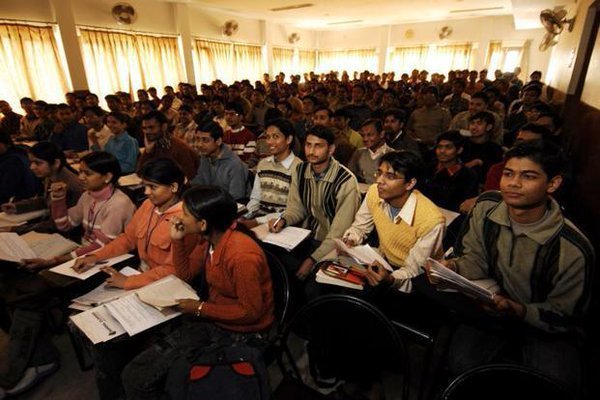 Most coaching centres have no counsellors
Students operate under high stress levels which mean that's the reason the town also has a high rate of suicide. Another student who didn't wish to name his coaching institute said many centres don't have counsellors despite guidelines. In such a rigid environment, the dearth of counselors and a guiding hand only leaves the students directionless. 
Though considering the suicide rates, many helpline centres have been opened who say they get frantic calls from students that they want to end their lives.
There are other reasons too…
A student studying at Resonance coaching institute however refuted some of the obvious theories about suicides. He said that many suicides happen here because of relationship issues, drug abuse and the fact that these teenagers in absence of parental guidance adopt bad practices and get into bad company.
"Sorry for being weak, and not showing courage, but I am tired now, no strength left," Kriti Tripathi, another 17-year-old IIT aspirant who had committed suicide on April 28 wrote in her suicide letter, which perhaps sums up the unsettled minds of these aspirants.
Whatever be the case, the trend of these young kids choosing death over life is disturbing. Let's not burden them with colossal hopes and just let them be.
(Names of the students have been withheld to protect their privacy)