"Who are the police to issue permission? In Ram Rajya, people worshipped Ram for centuries. Do we have to take permission for that? It is ludicrous. People in Bengal will worship Ram and this time they will do it with arms. If we are few, only then will the law be used against us." 
This was Bengal's BJP President Dilip Ghosh, an MLA from Kharagpur, announcing last week that he will lead the Ram Navami rally with tridents and swords in Kolkata.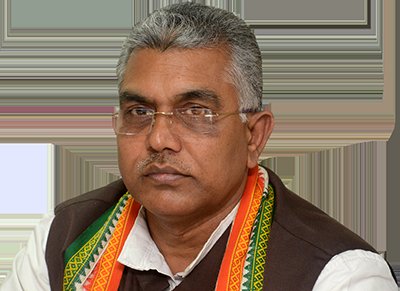 On Monday at a rally in Kharagpur, Chief Minister Mamata Banerjee retaliated without naming BJP. "They (the RSS and the BJP) are always trying to divide the people. They are busy pointing out who is a Hindu and who is a Muslim, who speaks Bengali and who speaks Hindi or Urdu," she said.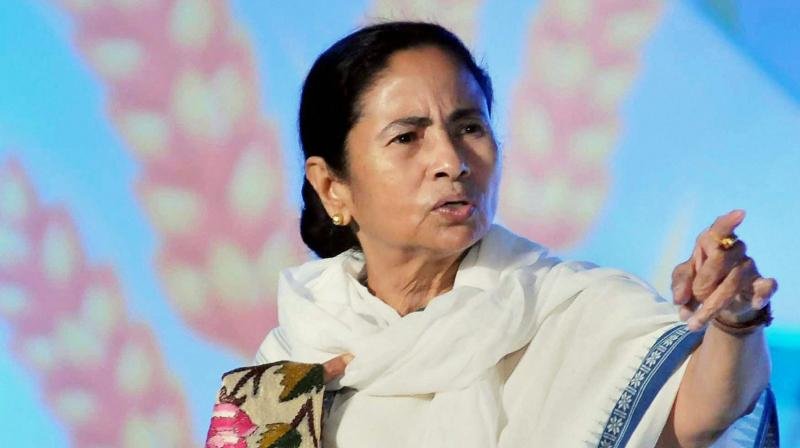 According to this report, there were 150 camps, with yatras and public meetings all over Bengal, including three major processions in Kolkata on Tuesday. Other big processions and meetings were held in Islampur of Uttar Dinajpur, Ranigunj in Burdwan, Suri in Birbhum, Krishnagar in Nadia, Kharagpur of West Midnapore among others. 
However, BJP's aggressive ploy of politicizing the festival has been criticised by several historians. Primarily because of one reason — Ram Navami is not a traditional Bengali festival at all. 
No strong iconography associated with Rama in Bengal  
According to Tapati Guha Thakurta,  Director, Centre for Studies in Social Sciences, Kolkata, Ram Navami didn't figure in the city's festival calendar at all.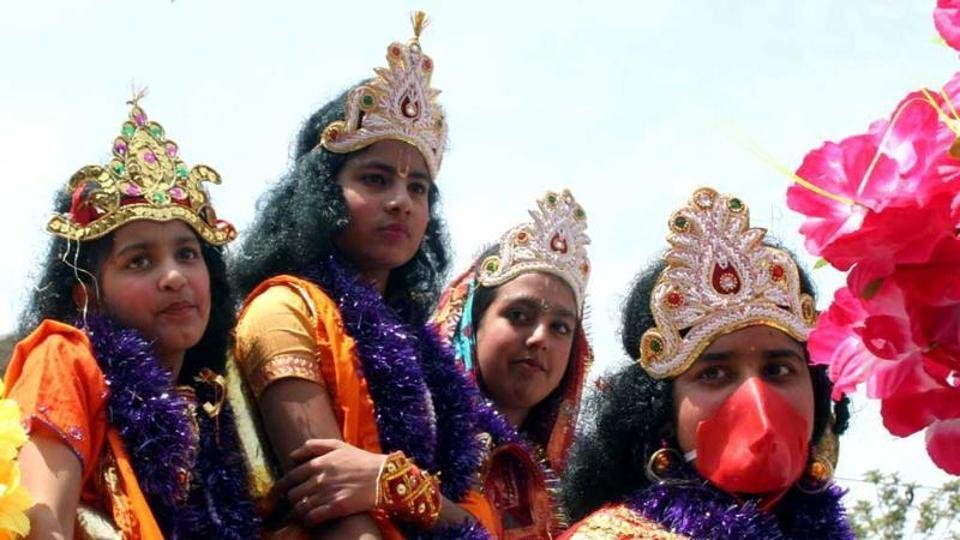 "Historically too, there is no strong iconography associated with Rama. Bengal has traditionally worshiped symbols of Shakti, like Kali and Durga. Though Ramyana is an important part of our culture, it's treated more as a story than a religious text. You will see depiction of Ramayana in the patua artists, but there are hardly any Ram temples in Bengal," says Thakurta. 
Even Durga Puja is more of a cultural festival in Bengal
According to Thakurta, major festivals of Bengal often bypass the forces of religious extremes. 
"The goddess and her festival can be seen to occupy their own secure public grounds of artistic and cultural transactability, seldom having to battle the forces of religious chauvinisms and vandalism that keep levelling charges of defamation of sacred icons in other regions and institutional spheres," she says in the book In the Name of the Goddess: Durga Pujas of Contemporary Kolkata. 
However, this is not the first instance where a religious festival is being politicised in Bengal. "In the 1920s and 1930s, Swadeshis and Congress used the Durga Puja to propagate nationalistic feelings. They also organised a number of Bharat Mata pujas too," says author Amit Chaudhuri, who has been actively involved in initiatives to preserve Kolkata's cultural heritage. 
A surge in religious festivals and minority appeasement 
The Ram Navami controversy is not a one-off event, feel experts. According to Amal Kumar Mukhopadhyay, political analyst and former principal of Presidency College, ever since the Trinamool Congress has come into power in Bengal, the "Bengal politics has taken on a communal tone". 
"We can't really blame BJP for this. Special monthly grants are given to Imams, while Hindu organisations are neglected. Obscure festivals have been added to the holiday lists," says Mukhopadhyay. 
"Festivals like Ram Navami are important because they help us reinstate the Bengali Hindu identity. Several bordering districts are witnessing huge demographic imbalance due to infiltration", says Bidyut Mukherjee, the organizational secretary of RSS, West Bengal and Andaman and Nicobar Islands. 
Death of the secular Bengali Bhadralok
Yet, Amit Chaudhuri feels that there is a strong and definite right-wing presence in contemporary Bengal. "It will be foolhardy to think that these processions by BJP and RSS don't have any public support. By the time the Left disbanded in Bengal, the modern, secular Bengali bhadralok was almost non-existent. The values have changed. There are no industries left here, nor is Bengal a major intellectual hub anymore. Which has led to the rise of a trader class, both Bengali and Marwari. And this class is not ashamed to say that they want Muslims out of the country," he says.