Amidst the raging sedition debate in the country over the shouting of alleged anti-national slogans at two almost-similar anniversary events in New Delhi, a clearly visible dichotomy in media coverage and protests against the two sedition cases concerning students of Jawaharlal Nehru University and Delhi University professor SAR Geelani, is apparent.
While the media glare has not missed any incident in the JNU controversy, the voices, if there are any, against Geelani's case have been rarely heard. 
Notwithstanding the police crackdown on JNU campus and subsequent arrests of JNU students' union president Kanhaiya Kumar and others, the arrest of Geelani in a late night raid by police last week was a silent affair. 
There might be varied reasons for the different responses to the two cases. However, Geelani's past is a handy tool to justify the muted response, say observers.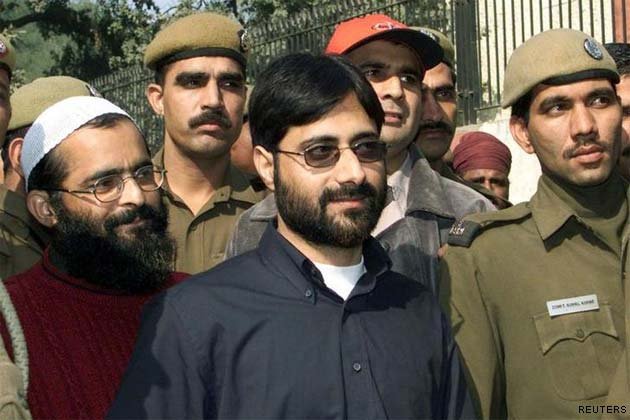 Hailing from Jammu and Kashmir's Baramulla district, a Professor of Arabic at Delhi University, Geelani was an accused in the 2001 Parliament attack case along with Afzal Guru, Afzal's cousin Showkat Guru and his wife Afsan Guru. While Supreme Court upheld death sentence for Afzal, Geelani was acquitted by the Delhi High Court in October 2003. The decision was upheld by the Supreme Court in August 2005.
The court at the same time had also observed that the needle of suspicion pointed towards Geelani, but there was no evidence against him.
So what really happened?
A day after a 'cultural event' was organized by some JNU students on the anniversary of the hanging of 2001 Parliament attack convict Afzal Guru, and Jammu and Kashmir Liberation Front chairman Mohammad Maqbool Bhat in 1984, Geelani was present on the dais along with three other speakers at a Press Club event when a group allegedly shouted slogans hailing Afzal Guru.
Declaring Geelani, a long-time supporter of the Right to Self-Determination for the people of J&K, to be the "main organizer" of the event, Delhi police took a suo motu cognisance of the event and registered a case against Geelani and other unnamed persons on February 12. 
"Request for booking a hall at the Press Club was done through Geelani's e-mail and the nature of the event was proposed to be a public meeting, which did not turn out to be so," PTI reported a senior official saying that time. 
Dr. Sheikh Showkat Hussain, who teaches Law at Central University of Kashmir, although asserting the difference between two cases, believes the involvement of a university in a controversial event has led to more focus on the JNU crisis.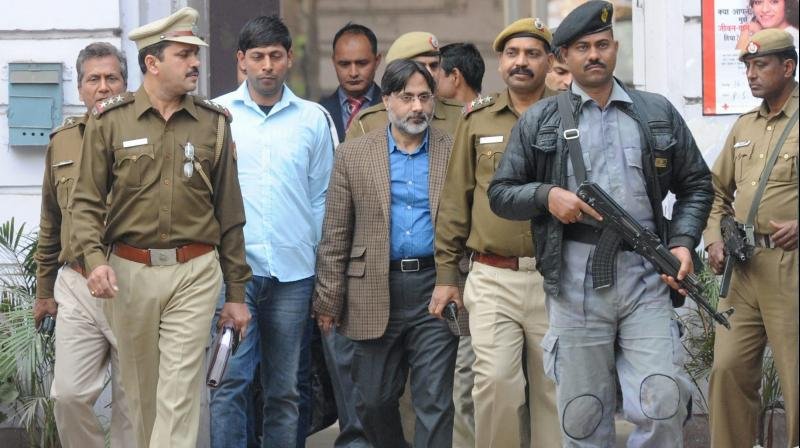 "The fundamental question of the current crisis is how much freedom of speech and expression is allowed on a university campus. In the case of Geelani, it was a private event held at a simple club with individual members, but the former event occurred within the premises of a university after a proper approval from university administration with registered student bodies getting involved at a later stage," Dr. Sheikh Showkat told ScoopWhoop.  
JNU should support Geelani
But a JNU student, who is part of the ongoing protests against police crackdown on the university, feels JNU should widen the scope of its struggle and throw its support behind him.  
"When we say it's no longer a struggle of JNU only but of all those people resisting Fascist forces in the country, shouldn't this mean to ask for justice to Geelani as well," the student told ScoopWhoop on condition of anonymity.
Geelani's tryst with JNU is not new. Last February, Geelani was supposed to talk at a seminar in JNU on the hanging of Guru and Bhat, but members of Akhil Bharatiya Vidyarthi Parishad (ABVP) allegedly threw stones at Geelani's car and tried to stop him from reaching the seminar hall. However, JNU students had formed a human chain around him and escorted him to the venue.
In 2005, when Geelani was acquitted by Delhi High Court in the Parliament attack case, an unidentified assailant shot him several times when he was outside his lawyer, Nandita Haksar's, house in South Delhi. Two bullets from that incident are still in his body. 
Geelani's family believes there's a "deliberate design" on the part of media to "not talk about his case." 
"At the first place we fail to understand on what basis a new case has been registered against him," Bismillah, Geelani's brother told ScoopWhoop.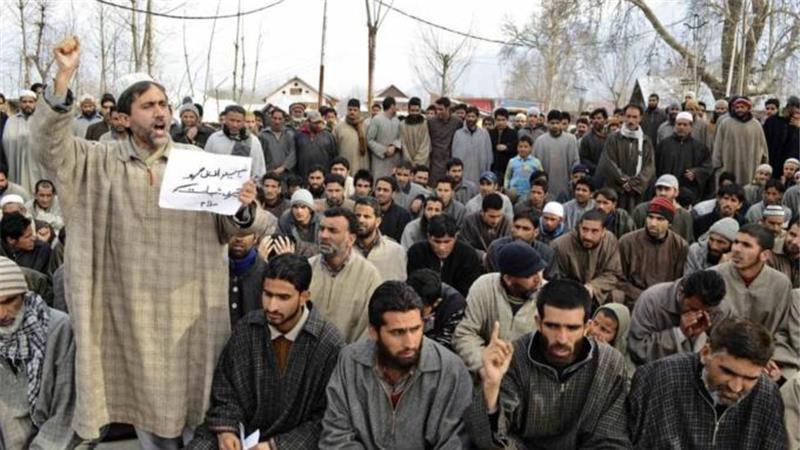 "On one hand a simple event at JNU has been blown out of proportion by media and on the other there's no talk about Geelani's case in media or public domain," Bismillah said. 
"As if his life doesn't matter to anybody," he said, adding that Geelani has been living in New Delhi for the last 25 years.
Silent Spectators 
After his acquittal, Geelani has been leading the Committee for the Release of Political Prisoners (CRPP), which campaigns for the rights of Political Prisoners. Geelani's colleagues at Delhi-based CRPP term the recent case of sedition against him as another instance of criminalising dissent. 
"Debating a hanging from a perspective of travesty of justice does not amount to sedition. This government has a tendency to blow things out of proportion in order to obfuscate attention from the real issues," Rona Wilson, Secretary for Public Relations at CRPP, told ScoopWhoop.
Wilson also believes Geelani's Kashmiri origins and Muslim identity also led certain media sections to project him in a particular way. 
"Media has become court and courts have become silent spectators," Wilson said, adding "a democracy isn't defined by criminalizing dissent but how much diverse and different opinions it can entertain." 
Among the few voices against Geelani's detention are those of the pro-freedom leadership of Jammu and Kashmir who say the case amounts to "muzzling the freedom of expression."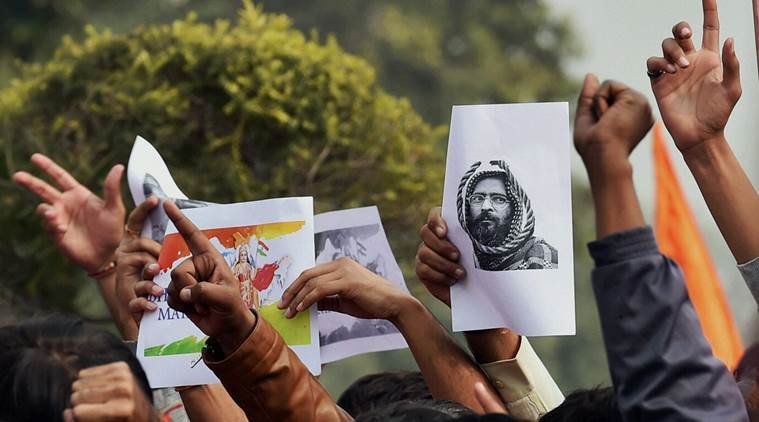 "The secular and democratic claims of India are badly exposed day by day and this country is on its way to become an extremely intolerant Hindu Rashtra," Hurriyat chairman Syed Ali Shah Geelani said after a sedition case was slapped on Professor Geelani.  
Former Joint Secretary Delhi University Students' Union and ABVP member, Ashutosh Mathur, a first-year student from Zakir Husain Evening College where Geelani teaches, told ScoopWhoop there has been no sort of protest against Geelani's detention on the campus.
"Those working against the interests of country should not be spared. There should be proper investigation in the case and law should take its own course," he said.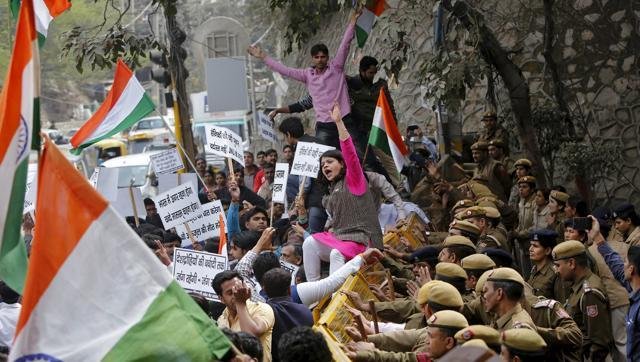 Delhi University Students' Union President Satender Awana told ScoopWhoop "half of the students at college don't even know about Professor Geelani's arrest."
"All the focus is centered on JNU, Kanhaiya Kumar and Umar Khalid. This is why his arrest has remained shadowed," Awana told ScoopWhoop.
On being asked about the sedition case against Geelani, Awana said "it's too soon to claim whether the event he was part of is anti-national or not. The matter is with the court. Let the court decide." 
Following the attack on JNUSU president and journalists in court on February 17, Geelani was produced before a magistrate in a police station for remand proceedings where he was remanded to judicial custody till March 3. He's currently lodged at Tihar jail, incidentally the same place Kanhaiya Kumar is being kept. 
Feature image source: PTI