Earlier this year, I had the opportunity to visit the Women's wrestling national camp headed by former Olympian Kuldeep Malik. He's the national chief coach for the women's wrestling team, whom many of you know today as the man who lifted India's first medal winner at the Rio Olympics, Sakshi Malik, after her gutsy show at the mat on August 17.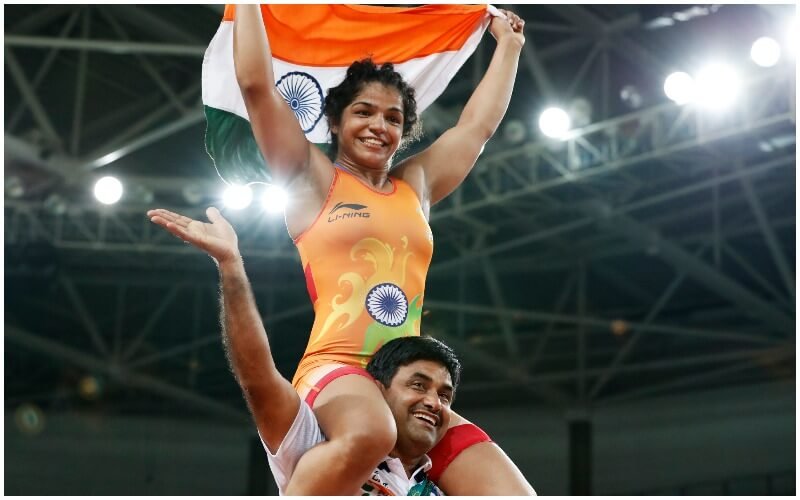 Sakshi Malik, Babita Kumari and Vinesh Phogat, the three women who qualified for the Olympics a few months later, were clearly sweating it out day in and day out. So were the other women wrestlers, which included Indian's only woman Olympian wrestler from London 2012, Geeta Phogat. The intensity of their training sessions would give me goose bumps. 
I spent the International Women's day there and felt absolutely thrilled to see these feisty young women mostly from Haryana and some from UP and Punjab challenge the myth about women's physical and anatomical inferiority. The sheer physical freedom that I could see in these women, the way they were experiencing their bodies, pushing them to their limits, putting them through risks, yet enjoying every moment of it was simply captivating.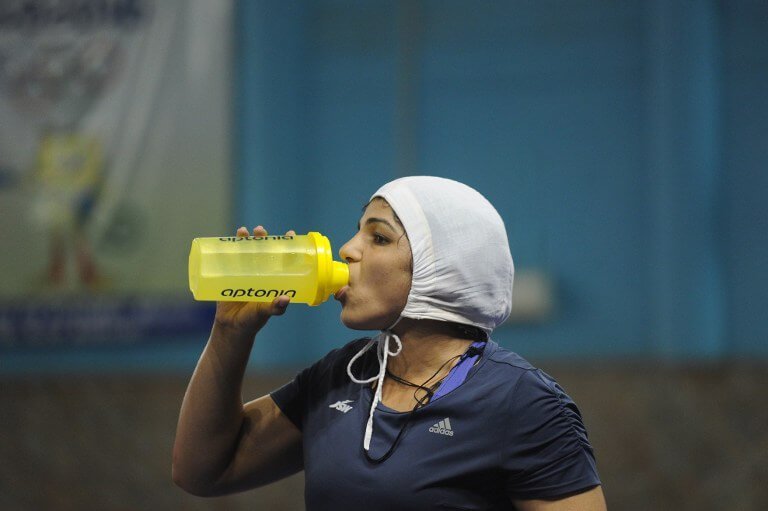 Wrestling is not an obvious choice of sport for most women in the world. In fact, sport is still not an obvious choice for girls and women in India and elsewhere. In almost all parts of the world, cultures value strength in men and frailty in women. Yet, these young women chose wrestling. When I had the opportunity to speak to Sakshi at length about why she chose wrestling, she said her mother wanted her to play some sport and took her to the local sports facility in Rohtak where after watching many different kinds of games and sports, Sakshi wanted to be enrolled into wrestling simply because she loved what the wrestlers were wearing. 
When I went to meet her family and her coach Iswar Dahiya and Mandeep, I came to know the real story. Sudesh Malik, Sakshi's mother, had actively participated in sport in her school days, mostly focusing on judo. However, with not so supportive parents, Sudesh had to let go her dream of furthering her interests in judo. When she had a daughter, she ensured that Sakshi got all the support she would need to pursue her dreams. A Health department staff member in Haryana, Sudesh clearly seemed to me the driving force in Sakshi's life.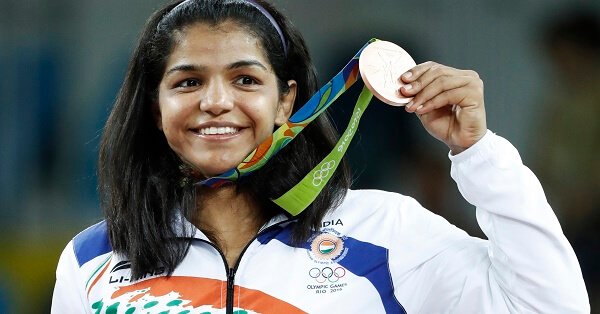 Not all our girls and women in sports are as lucky. On the same day in Rohtak, I had met with Nitoo, a victim of child sexual abuse, early marriage and a mother of two now, who is trying to redefine her life by pursuing wrestling amidst great hardship. A National Games medallist in 2015 and a World Junior participant in the same year, Nitoo still struggles to continue with her training. We have many such gutsy young women in Indian sport, those who we hardly take note of, those who continue to fight against the odds. But it is only when one reaches the highest level that one's effort gets recognised and support pours in.
India has some great sports schemes and facilities for national medal winners in the junior and senior levels in Olympic sports, but very little for those who strive to reach those positions. This is truer of our girls, as the biggest barrier to girls and women's participation still is attitudinal. And often the barrier is the family.
The girls and women like Sakshi Malik or PV Sindhu, who have become the 'pride' of a nation starving for medals are products of the rare opportunity they have received from their families and support from some individual coaches. It is unfortunate that the same people who are celebrating Sakshi's or Sindhu's achievement as India's achievement today, have paid little heed to what they went through all these years. 
Virender Sehwag tweeted: 
#SakshiMalik is a reminder of what cn happn if u don't kill a girl child.When d going gets tough,its our girls who get going &save our pride

— Virender Sehwag (@virendersehwag) August 18, 2016
I can argue here and say why is it always when a country feels threatened that its attention goes towards its girls and women. We have noticed in history how women's football matches were promoted during wartime in Europe. But I will not delve into that issue today. Instead I want to ask Sehwag what pride was he talking about? Sakshi has achieved what she has because of the relentless effort her mother and she had put in for 12 years. They received support when Sakshi could prove herself. Today she may even get the Khel Ratna. 
But the very 'nation' that is claiming these victories today has hardly cared about its athletes, more so in case of women athletes. This victory is therefore not 'our' victory, it is not a victory for India. The credit for the bronze medal in wrestling goes to Sakshi and her mother whose ambition, hard work, and determination to ensure that her daughter does not miss the opportunity to participate and compete in sport as she did years back, helped her daughter reach the Olympic podium. 
Lets not fool ourselves and call it our victories. If we are so keen to see more such Olympic victories, it is important that we start working on removing barriers of participation. And that needs to start from one's own home!
Dr. Payoshni Mitra is a researcher & activist on Gender & Sport issues. The views expressed by the author are personal.