In 2015, 60 people lost their lives and nearly 16,000 were affected by the dengue outbreak in Delhi. No city in the country was as badly affected by dengue as the nation's Capital. The staggering number of cases has brought memories of the deadly dengue outbreak of 1996.  That year, 423 people were killed in Delhi alone. The number of  reported dengue cases in the capital was 10,252. 
So what's the scenario this year?
By the end of first week of August this year,  overall 171 cases of dengue were reported in Delhi. 52 of these cases were recorded in the first week alone. This marks an increase of over 43 per cent from the last week of July, municipal records show.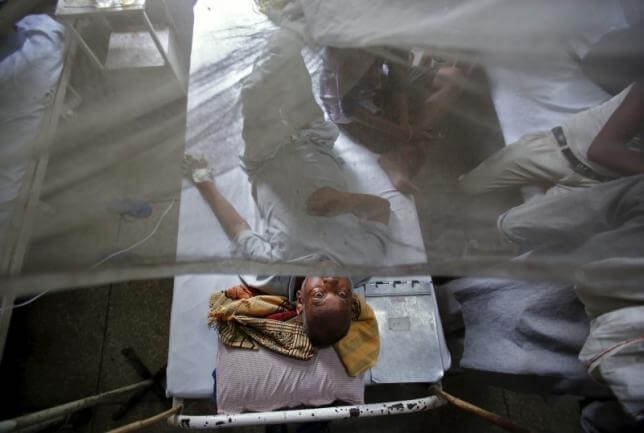 From January 1 to August 29 last year, the number of dengue cases reported was 830. During the same period in previous years, the number was 33 (2014), 162 (2013), 13 (2012), 73 (2011). 
In 2010, more than 1,000 cases were reported during the same period. 
While the Delhi government and Municipal Corporations in Delhi have announced a slew of measures to prevent the outbreak of disease this year,  the mosquito-borne disease which breeds on clean stagnated water has hit Delhi again. 
Till mid July this year, a total of 50 dengue cases were recorded in Delhi against a figure of only 29 cases in the same period previous year. In July 2015, only 40 cases were reported. The number of reported dengue cases at the end of July this year is 119.  
Are the government figures correct?
Though the municipal corporation records haven't included the death of a 17-year-old girl from Jafrabad in northeast Delhi in July, the death certificate of the late girl has clearly mentioned that she died due to dengue shock syndrome.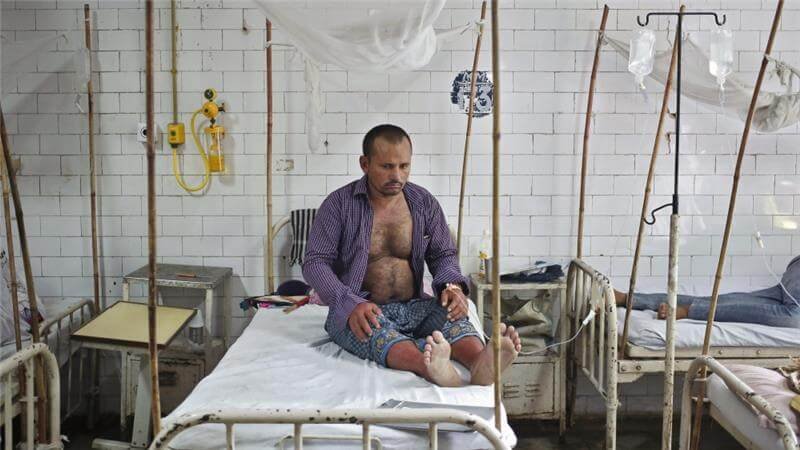 The figures of dengue cases announced by the government have always been under the scrutiny of health experts. Independent researchers and doctors have long maintained that the government figures about the number of dengue cases is less than the actual number on the ground. 
In fact, a 2014 study led by Brandeis University researchers and published in the American Journal of Tropical Medicine & Hygiene put the number of dengue fever cases in India 282 times higher than officially reported. 
The study also found that India had nearly 6 million annual clinically diagnosed dengue cases between 2006 and 2012.
Why is there increase in the number of dengue cases this year? 
"The quantum of rainfall in a single day of a month this year is different from that of previous year. Presumably, the amount of rain that used to store during a 6-7 day rainfall period gets stored in just 3-4 days. We need to understand this difference," Dr. Amitabh Parti, Senior Consultant and Unit Head –Internal Medicine Fortis Memorial Research Institute, Gurgaon told ScoopWhoop News.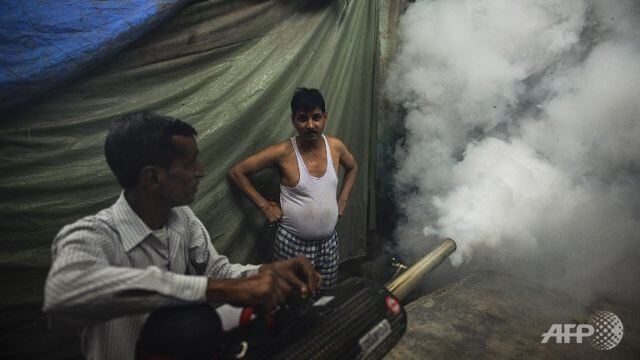 Senior Consultant at Max Multi Speciality in Saket, Dr Monica Mahajan believes widespread measures at individual as well as government level needs to be taken to get rid of dengue.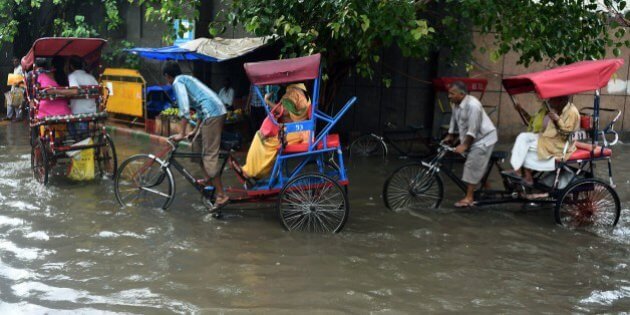 "This is a mosquito breeding season and since it's monsoon, we usually expect some cases of dengue. If you want to stop dengue, you have to stop the breeding of mosquitoes. What amplifies the problem is that we provide numerous spots for a mosquito to breed like construction sites, potholes, faulty drainage systems where rain water is stored in pots, gardens and other containers," Dr Mahajan told ScoopWhoop News. 
"Since it's a day-biting mosquito, children and elderly need to take extra precaution when outside home. But the primary responsibility to ensure the prevention rests with the government. There needs to be awareness campaigns and better prevention tactics," she said.     
Dr M Narang of Delhi's Safdarjung hospital says people need to understand about the seriousness of dengue. 
"Like many viral infections, dengue has no cure. We provide supportive care and treatment to the symptoms of the dengue.  But if a patient has lost platelets count in his blood, he/she can die of internal bleeding," Dr. Narang, a senior physician at Safdarjung hospital told ScoopWhoop News. 
"It is a disease but essentially it's a public health problem and it must be dealt at policy level," she said. 
Feature image source: AFP/Representational Image