On Tuesday, five men turned around the fate of millions of Muslim women across the country by striking down the controversial practice of triple talaq. 
And unlike the Rajiv Gandhi era, this time, the central government was receptive to the idea since its inception. The stage has now been set for the Parliament to frame laws to regulate this practice among Muslims and the saffron party is all set to take credit for this historic decision.
Judgment of the Hon'ble SC on Triple Talaq is historic. It grants equality to Muslim women and is a powerful measure for women empowerment.

— Narendra Modi (@narendramodi) August 22, 2017
Needless to say, Modi government and its ministers are making sure to lap up this political opportunity. And as was obvious, people on Twitter have been hailing the prime minister for initiating and supporting a debate which political parties have generally shied away from. 
When history of women centric movements and empowerment will be written, Prime Minister Modi's name will figure right on top. #TripleTalaq

— Amit Malviya (@malviyamit) August 22, 2017
Except Modi, No PM ever spoke for eliminating #TripleTalaq

He starts a debateHis govt presents stand in courts& they say why credit Modi.— I.B.T.L (@IndiaBTL) August 23, 2017
Because 32 years back, that's what the then Prime Minister Rajiv Gandhi missed out on..
The legal battle, in various ways, is reminiscent of the 1978 Shah Bano case which was a landmark step in Muslim women's fight for social justice and equality, but met with a disappointing end because of government's disapproval. 
After a lengthy court battle, Shah Bano won the alimony case in April 1985, but the victory couldn't last long.
Married for four decades and a mother of five, Indore-based Shah Bano knocked the doors of courts asking for alimony from her husband who had divorced her (also through triple talaq) in 1978. 
Her husband, Mohammed Ahmed Khan, who was an affluent High Court and Supreme Court lawyer argued to the court that he needn't pay her money now that she had ceased to be his wife.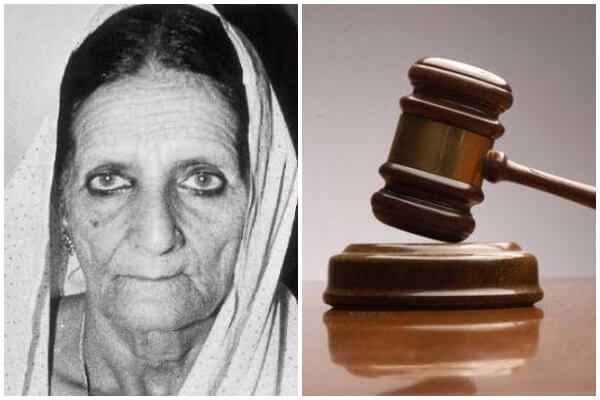 All Bano wanted was Rs 179 per month, but Khan moved the Supreme Court challenging it saying that marriage was governed by the Muslim personal laws which didn't call for maintenance beyond the three-month post-divorce iddat period. However, contradicting it, Supreme court said Indian laws didn't exempt Muslims and ruled Bano was entitled to maintenance like any other Indian woman.
…All because Rajiv Gandhi got cowed down and chose politics over a woman's rights.
Muslims who thought the SC was interfering in their personal laws took out massive processions against the judgment. It's said that Rajiv Gandhi's personal sympathies lay with liberal opinion, but given the mounting pressure from all sides, he himself visited the family and asked Bano to refuse the maintenance.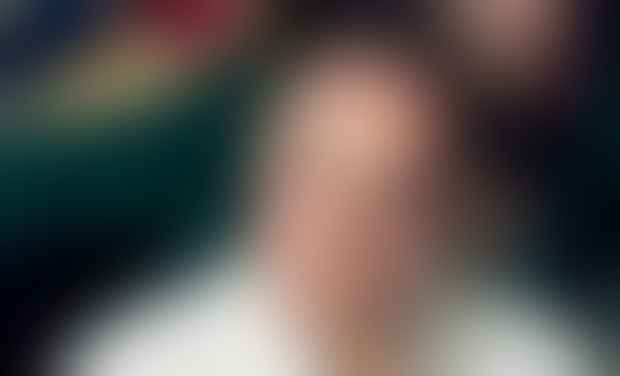 Bano held a press conference to announce that she was forsaking the maintenance because it was against the Shariat and that the SC should withdraw its judgement. Not just that, Rajiv Gandhi also enacted a law overturning the SC judgement else the party would face defeat in the next polls.
The young promising leader, who had promised to drag India into the Age of Modernity – the "computer age" – got embroiled in the dark web of vote bank politics and bad advice. And that's where he faltered.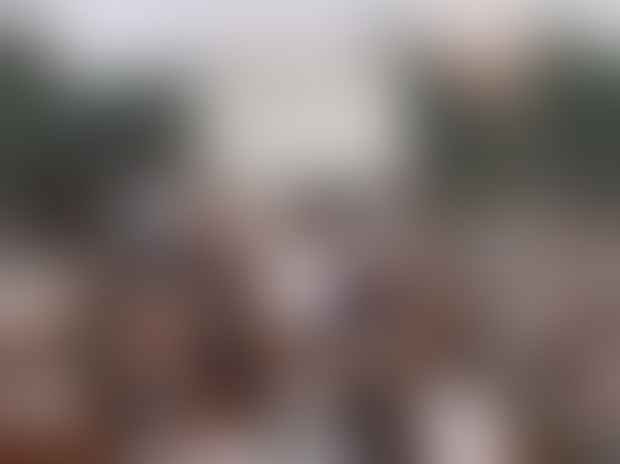 There's no denying that he was caught in a colossal dilemma, given the time. But this case should have gone beyond politics. 
Given his liberal image, shouldn't he have upheld a poor, illiterate woman's rights instead of trying to appease Muslims just for political gains? Though his short-sighted move might have won him the approval of Muslims then, it definitely was a huge dampener in the long fight for Muslim women's justice. 
Many in India feel that the Shah Bano case remains a blot in India's vote-bank politics because of Rajiv Gandhi's denial. Till date, he gets slammed by the opposition and liberal Muslims. 
Balbir Punj, a journalist, columnist and a Rajya Sabha MP from BJP, told The Outloook in a debate in 2014, "Rajiv Gandhi's yielding to mullahdom was in fact a continuation of a 'secular' trend set by his predecessor and maternal grandfather Nehru who legislated the Hindu Code Bill to reform Hindu society. But he left the Muslim society undisturbed in its medieval mindset".
Arif Mohammad Khan, a minister of state in the then Rajiv Gandhi government who had passionately defended the judgment in the Parliament, had advised him against capitulating to the mullahs. And we can clearly see, how he was right in his advice!
What if he hadn't given in to the pressure?
Suppressing Bano's verdict meant denying Muslim women their basic rights and in turn crushing the voices of thousands of such helpless women, bogged down by religion and patriarchy. 
It could have been a small stepping stone, if nothing else. Had the SC's verdict been approved by the Congress government then, it would have sent a strong message to the wrong-doers of the Muslim community and would have given more agency and confidence to women to speak against such atrocities. 
Possibly, we would even have by now progressed to a Uniform Civil Code, but have only moved in the opposite direction. Here we are, in 2017, still debating if Triple Talaq should go or not.
#TripleTalaq could have been settled 33 years ago but Rajiv Gandhi's vote bank politics ensured that rights of women were traded for votes.

— Ankit Singh (@ankitking) August 22, 2017
For many, Gandhi was one of the promising leaders of India, but he could have been much more had he listened to his heart. Had he stood his ground back then, the scenario would have been much different, probably.
Now, a golden opportunity for Modi govt
Just for politics' sake, let's assume BJP is neither interested in the status of divorced Muslim women or the Muslim women in general, but what they did was to carefully exploit the mistakes of Congress and used it in their favour. 
In pages of history, Modi's name will go down as the man who gave justice to Shayara Bano and ailing Muslim women. That sounds great for the BJP, right?
Congress has to live with Shah Bano (unless they disown Rajiv Gandhi), BJP will live with Triple Talaq, for better or for worse.

— Gappistan Radio (@GappistanRadio) August 22, 2017
Ever since the debate about triple talaq was back in the headlines, Modi government backed the women who petitioned against the practice and always brought up the burning topic in his speeches.
Speaking about the verdict, Union Minister Ravi Shankar Prasad said that the Modi government "strongly stands" by the SC verdict, and will not buckle under pressure like Rajiv Gandhi's government in the past. 
That will definitely be a huge gain for the BJP.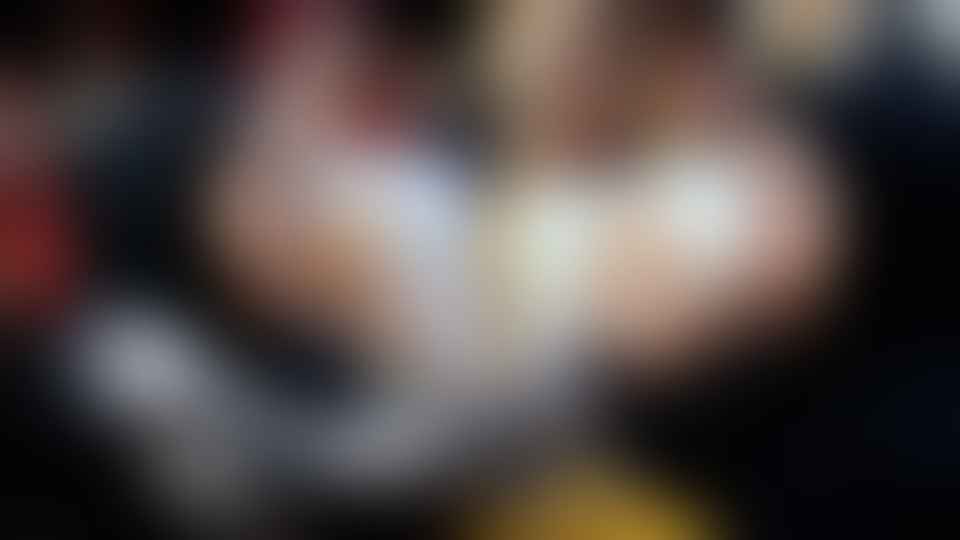 Had Rajiv Gandhi consented, the Shah Bano case could also have gone down in history as a big milestone. And in big world of politics, these significant milestones matter! 
However, coming back, right now, no one can completely assess how will this judgment change the lives of Muslim women, but we can all agree that it has sent a strong message to the whole community. Keeping aside politics, at the end of the day, this is not a victory of any one person or a political party, but of Indian women. Parties will come and go, but this judgment will remind women that they are not weak.
(With inputs from PTI)