Delhi Chief Minister Arvind Kejriwal's bonhomie with senior Supreme Court lawyer Ram Jethmalani is over. At a cost of Rs 2 crore, precisely.
Just three months after announcing that he will fight the defamation case against Kejriwal slapped by Union Minister Arun Jaitely, Jethmalani has decided to not fight Kejriwal's case anymore. He has also backtracked from his promise of not charging him any legal fees and demanded Rs 2 crore legal fees from Delhi Chief Minister to settle the accounts.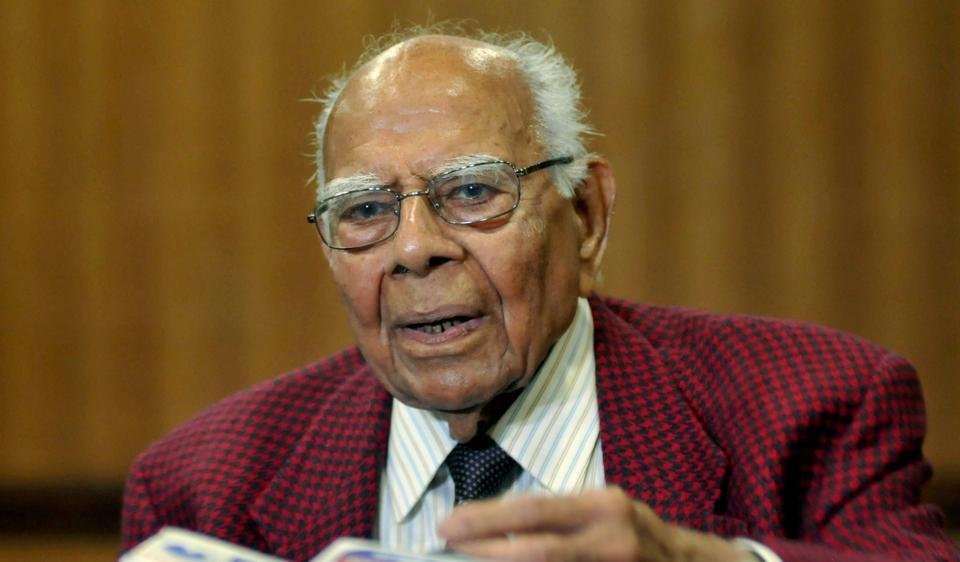 The development comes in the backdrop of Delhi CM Kejriwal's submission in Delhi High court on Wednesday stating that he didn't instruct his lawyer to use "objectionable" words against Jaitley in the court. 
Why did Jaitley drag Kejriwal to court? 
The genesis of the case date back to 2015 when Kejriwal and five other AAP leaders accused Jaitley of irregularities and corruption while heading Delhi and District Cricket Association (DDCA) for 13 years. 
Drawing comparison between Commonwealth Games scam and allegations of corruption in DDCA, the AAP leaders had also called Jaitley "Suresh Kalmadi of BJP", a report in The Hindu says.
The allegations had led Jaitley to file civil and criminal defamation suit of Rs 10 crore against Kejriwal and five other top AAP leaders including Ashutosh, Raghav Chadha and Kumar Vishwas. 
While the trial for defamation case was going on in May, Jethmalani referred to Jaitley as a "crook" during cross-examination in the court. The remark didn't go down well with Jaitley who filed a second Rs 10 crore defamation suit against Kejriwal. 
Interestingly, when the court asked Jethmalani to explain his remark, he said his client Kejriwal had specifically asked him to use the word against Jaitley. 
How did Jethmalani get involved in the case?
The suit against Kejriwal had triggered a war of words between BJP and Aam Aadmi Party over Delhi government's decision to pay lawyer's Rs 3.8 crore bill from public exchequer. While BJP argued that Kejriwal was fighting the defamation case as an individual and not as a chief minister, AAP maintained that it was a fight between a government and a union minister. 
Enters Jethmalani…
"I charge only the rich but for the poor I work for free. If the (Delhi) government doesn't pay or he (Kejriwal) can't pay, I will appear for free. (I) will treat him as one of my poor clients," Jethmalani told media amidst the raging controversy in April this year.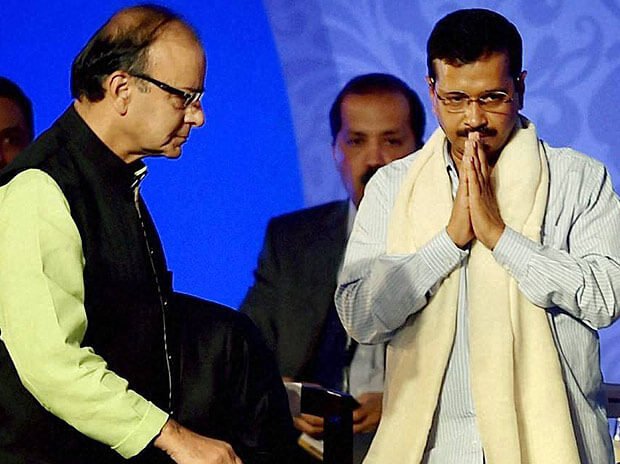 But this wasn't only out of Jethmalani's sympathy for Kejriwal's "poverty." It was also to make a statement of his legal prowess.
According to 93-year-old Jethmalani, BJP was raising the issue of lawyer's payment because Jaitley was "afraid of [his] cross-examination" in the court. And certainly, Jethmalani did give some tough time to Jaitley in court, a report in India Today says. 
However, it seems that's not going to happen anymore. 
What happens to Kerjiwal now?
While it mustn't be hard for Kejriwal to get a lawyer to represent him in the court, it's hard to find a replacement of Jethmalani both in terms of experience and free service. 
Even if Kejriwal gets a lawyer, it's likely to re-trigger the controversy of payment to lawyer from government's funds.
There's also a probability that Kejriwal might find himself in the cross-hairs of Jethmalani after the senior advocate accused Kejriwal of using even "more offensive" language against Jaitley in private discussions. It's also unlikely that Kejriwal will be forthcoming in paying Rs 2 crore to Jethmalani. 
The dropping of case might also open the gates for Jethmalani to get into BJP's fold again. And AAP might be smelling something like that already.  
However, what's interesting is the entire defamation case is that it has taken off the focus on allegations of financial irregularities in DDCA. What happened to it? Who's investigating it? Have they found any loopholes? 
Unfortunately, nobody's asking that question.  
Feature image source: PTI/File Photo