All roads lead to 7, Race Course Road. As they should.
It's been decades since India has had a male model worth its salt. Gone are the days of Milind Soman and Arjun Rampal. But a bright new day may be upon us again. Because the advertising industry – along with the government – has come up with a worthy contender to the throne of Indian Supermodel. India, according to a recent Telegraph news report, may well become the first country to have a prime minister or leader who also doubles up as an advertising model.
The tagline for the campaign will be – Narendra Modi. Not just a model PM. But also, a model.
Okay, I let my imagination get away with me.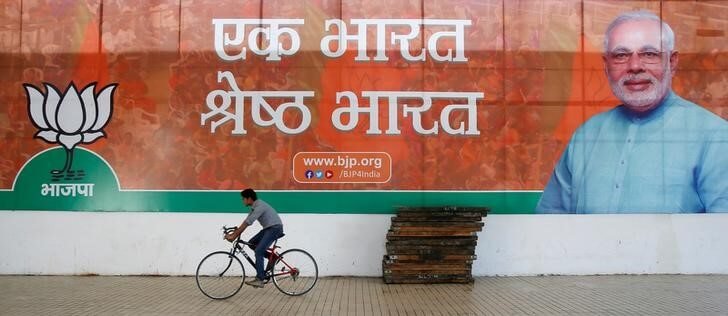 But it seems that the search for the Incredible India brand ambassador, ever since Aamir Khan didn't get his contract renewed and Amitabh Bachchan cut himself out of the race because he loves Panama, seems to have come to an end. None other than Narendra Modi, our adarniya pradhan mantriji has been reportedly chosen by the Tourism Ministry to be the Incredible India brand ambassador. Ta-dah!
According to Mahesh Sharma, the Tourism Minister, "There is no bigger brand for our country than our PM. He is popular the world over and the biggest mascot we can have. We, therefore, don't need any other celebrity for our tourism ads".
Modi, it seems, has pipped many other celebrities to the post. According to the report, "sources said the government had over the past few months toyed with the idea of engaging stars like Amitabh Bachchan, Priyanka Chopra, Akshay Kumar and Ajay Devgn but eventually decided not to approach them".
The campaign, which will be created by McCann Erickson, will include a series of advertisements starring Modi. And according to a ministry official quoted, "We're planning commercials that may feature 20 to 30 seconds from the Prime Minister's speeches where he is speaking about things and attractions India can offer to the world. Alternatively, we can also shoot with him for some ads – that is yet to be decided in detail, but a decision on his name has been finalised."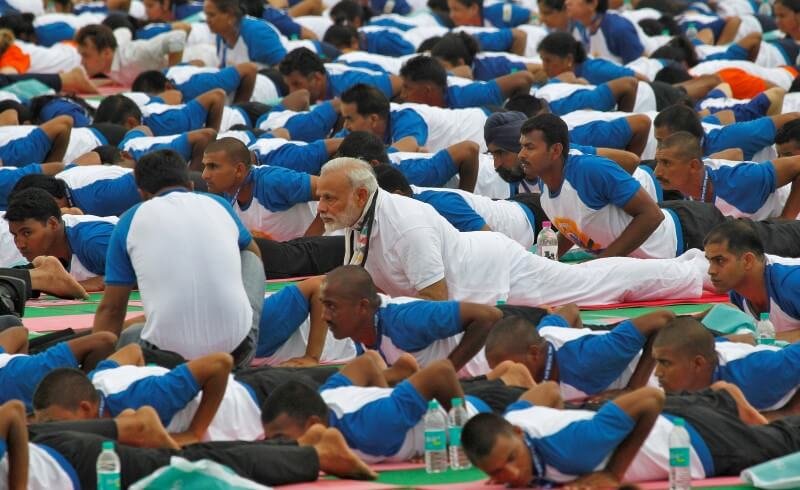 For once, I am in total agreement with a decision taken by the government. No one could be more perfect than Modi for the Incredible India campaign, and as a brand ambassador.
First, I'm assuming he won't ask to be paid to be the face of the campaign. That in itself will save the Ministry, a few crores.
Second, while any other model would need to be flown to foreign locations and have their expenses paid for, Modi already travels abroad all the time – he visited 26 countries in 2015 and has visited 4 countries this year. He does so, while footing his own bills. Well, we're footing the bills, but it's all for a good cause. And now he can bung in his advertising commitments into these trips. This will also keep down Out Of Pocket Expenses for the advertising agency.
Third, he's very camera-friendly and an excellent spokesperson. He always stays on message, and is already familiar with exhorting people across countries to come visit India. Using song and dance and great oratory skills to tell any and every captive audience that India is the ultimate destination – like in Madison Square Garden – and willing to keep doing so till the cows come home.
Fourth, unlike other brand ambassadors, he won't clock hours and refuse to perform once his stipulated time commitment has been completed.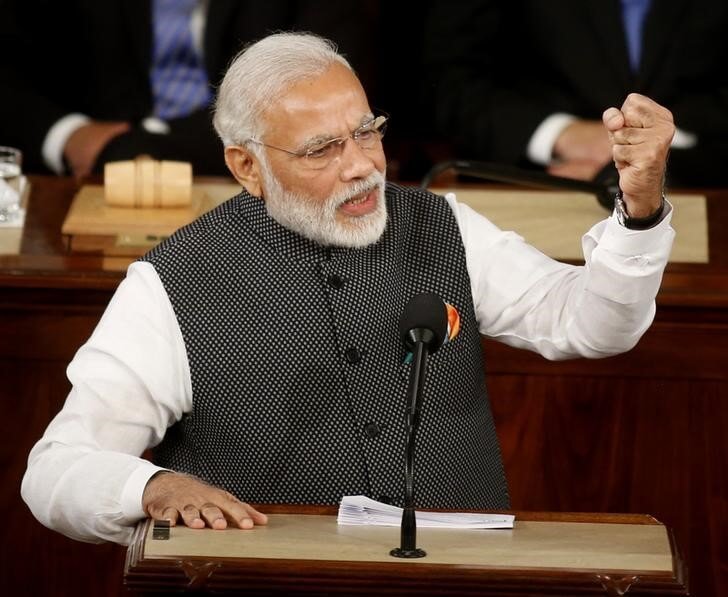 Fifth, with Modi as the face of the campaign, any interview he gives or photo shoot he does is guaranteed to be reported on by not just entertainment channels and programmes but also news programmes and newspapers. It's media coverage which few media planners can ensure. Again, the ministry will save money on buying media space.
Sixth, there's very little chance of him ever speaking against the country or giving out the wrong message. Because if anyone is intolerant of those who don't tolerate intolerance, it is he. So, no Aamir Khan moments here.
And finally, and most importantly, unlike any other model, Modi will not just be parroting the lines he's paid to speak. He'll actually mean what he says.
Naysayers be damned. When you have a really good product, you must put your neck on the line to hawk it to prospective buyers. Today's India, as we have been told multiple times, is a creation of the National Democratic Alliance. And Narendra Modi is its leader.
So if Baba Ramdev can bend over to promote Patanjali products, it's only right that Modi puts his face on the line for this campaign. Also who better for a brand ambassador for Akhand Bharat, than a pure Hindu, pure vegetarian, Indian male. It simply doesn't get more desi than this.
So I say, more power to the Tourism Ministry, the Incredible India campaign and of course, Mr Modi. Thanks to their collective foresight, we will soon be the only country whose leader is not only a model prime minister, but is also – literally – a model.