If you are a 90s kid, it's very unlikely that you haven't seen Maine Pyar Kiya and Hum Aapke Hain Koun at least a couple of times. If you are a 90s kid, you are probably aware of this important bit of trivia: Reema Lagoo was barely seven years older than her most regular on-screen son, Salman Khan. 
You will be bombarded with this bit of information through the week. Crumple it and throw it away. I don't think Reema Lagoo, who succumbed to a cardiac arrest in the wee hours of Thursday morning, cared much for that. Women actors of the industry insulate themselves against such vagaries of a sexist industry. 
What we must remember, instead, is the incredible journey of an actor who consistently experimented with roles and yet managed to become one of Bollywood's most celebrated prototype – the ever-loving mother.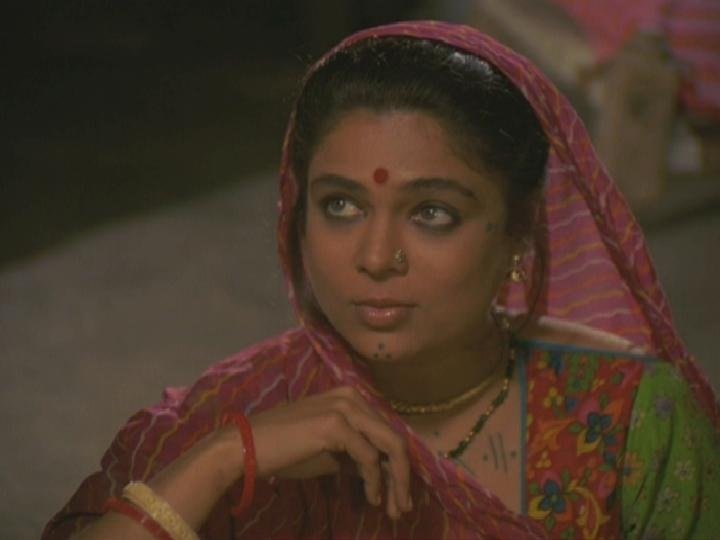 My strongest memory of Reema Lagoo, the actress, is from a film called Rihaee. Directed by Aruna Raje, the film talked about a village where the menfolk leave their wives to work in cities. Reema Lagoo plays a young woman in Rihaee who isn't ashamed to seek sex outside marriage because her husband is never around. 
She initiates a sexual relationship with an obvious lout, played by Naseeruddin Shah, and she chooses to pursue him relentlessly. Lagoo, who took on this role right after playing Juhi Chawla's bullied mother in Qayamat Se Qayamat Tak, is delightfully coquettish in Rihaee. In fact, she is so good that after watching the film right after my all-time favourite, QSQT, I felt betrayed. 
How could a mother be a sexually assertive woman?
Lagoo, who started her career with experimental filmmakers like Shyam Benegal (Kalyug) and Govind Nihalani (Aakrosh), evidently, had no such reservations. In Kalyug (1980) which was a modern interpretation of Mahabharata, Lagoo plays the simple-minded wife of the middle son (Kulbhushan Kharbanda), who knows that the only way to make her marriage work is to succumb to the needs of her sexually perverse husband. It's a compromise she has made with grace and dignity. Lagoo ensures her performance is nuanced and laced with a sense of lightheartedness, By doing so, she becomes the perfect foil to her sister-in-law's (Rekha) sombreness.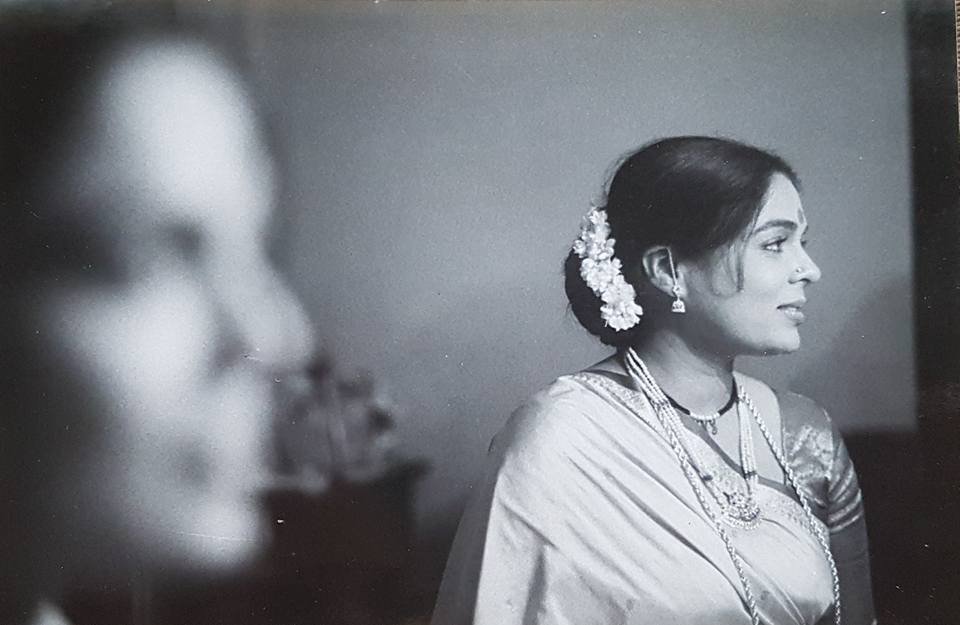 In 1989, when Sooraj Barjatya cast Lagoo as the effervescent Kaushalya in Maine Pyar Kiya, he was taking a calculated risk. Bollywood, so far, had only one prototype for mothers. The Nirupa Roy prototype, which was ably inherited by Rakhee and the likes of Anjana Mumtaz (for B movies). 
These mothers had to be avenged. Their tears of suffering were like molten lava of pain in the veins of their sons. The hands of the lascivious moneylender who tried to soil their modesty, had to be chopped off.  
Kaushalya, in that respect, was a mother without any emotional baggage. She gives tacit approval to her son's relationship with a girl her husband doesn't approve of. She encourages her mollycoddled son to go and seek his destiny. 
Her son is free to be himself around her. He almost flirts with her. Kaushalya, blushes and smiles fondly at him.  I would like to believe that the Oedipal elements of the equation was intentional. 
Kaushalya is, for the lack of a better term, the cool mom. 
This mother-son relationship template was a cornerstone of most Bollywood romances of the 1990s and indeed, 2000s. Salman and Lagoo recreated their camaraderie with varying degrees of success in a number of hits that followed. Saajan and Hum Saath Saath Hain being some of them.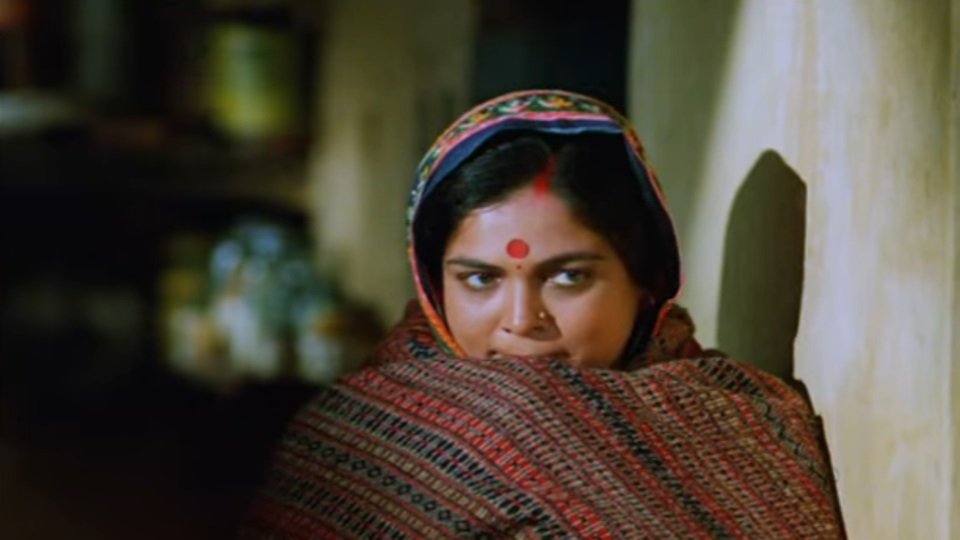 But in 1990's Aashiqui, we see Lagoo play a different kind of a cool mom. She has raised a son (Rahul Roy) almost singlehandedly. However, she is emotionally unavailable to him. She is heartbroken after her husband leaves her for a younger woman and can't seem to be able to make peace with it years after the abandonment. 
As a woman who is consumed by a sense of abandonment, Lagoo is heart-breakingly neurotic. She looks at her son for emotional sustenance, but has nothing to give back in return. In Aashiqui, Lagoo debunked the myth of the ever-sacrificing, ever-giving mother. 
In 1999's Vaastav, where Lagoo finally did play her Mother India role, she chose to underplay it. As Shanta, a Mumbai chawl woman who has spent her entire life trying to make best of a sorry situation, Lagoo is stoic, almost fey. As she sees her son, Raghu (Sanjay Dutt), spiral towards a life of crime, Shanta registers protests at every critical juncture. But she also knows that they are headed for doom. Shanta embodies the quiet, lower middle-class quality of accepting fate without questioning it. 
In Vaastav's climax, Lagoo bares herself naked in front of the camera. As she pulls the trigger on her son's head, her face is awash with determination. She could be a woman slaughtering a chicken to cook a meal for her family. This is a minor inconvenience for a greater good. Lagoo tells us all that without uttering a single word. 
Will you still call her just Bollywood's favourite mom?