Savitri Nagar, like many other localities in Delhi, is a village within a city. The poshness of Malviya Nagar gives way to gradual decrepitude as you make your way down the narrow lanes of Savitri Nagar.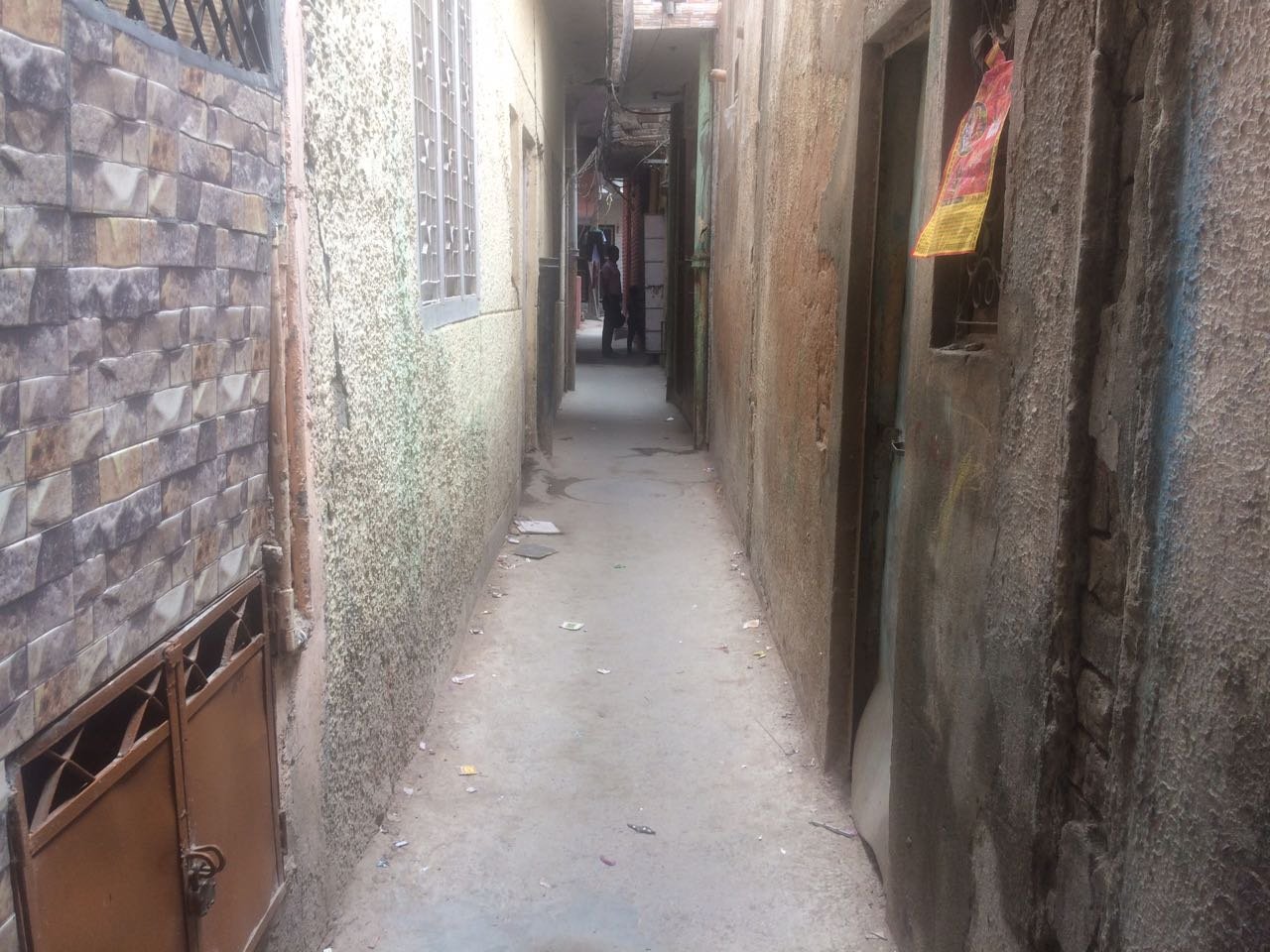 There is a huddle of middle-aged women near a water tap. Youths zip around the 'chowk' on their motorbikes. You can feel the strange tingle of eyes following you. Clearly, Savitri Nagar is smarting under the media glare that the viral video of a Nigerian youth being mercilessly thrashed has brought upon the locality. 
"We are not animals. It was done in the heat of the moment," says Navin Kumar, a 30-year-old resident of the area who claims that he had nothing to do with assaulting the man. 
According to an NDTV report, the man, who was later identified as Ahmed, was allegedly caught in the early hours of September 24 inside the house of a resident, Krishna Kumar, who said he was woken up by the noise of an almirah.
The man was wounded and barely conscious when he was handed over to the police later that day. People in the neighbourhood allegedly told the police that he had hurt himself when he fell down the stairs while trying to escape.
"What you see in the video is just one side of the story," says Navin, who lives barely few yards away from the house where Ahmed was caught. "He was caught and tied up to the pole because he had carried out a number of burglaries in the area before. He was a thief and we were trying to protect our neighbourhood," says Kumar, as he shows me the electric pole where Ahmed was tied.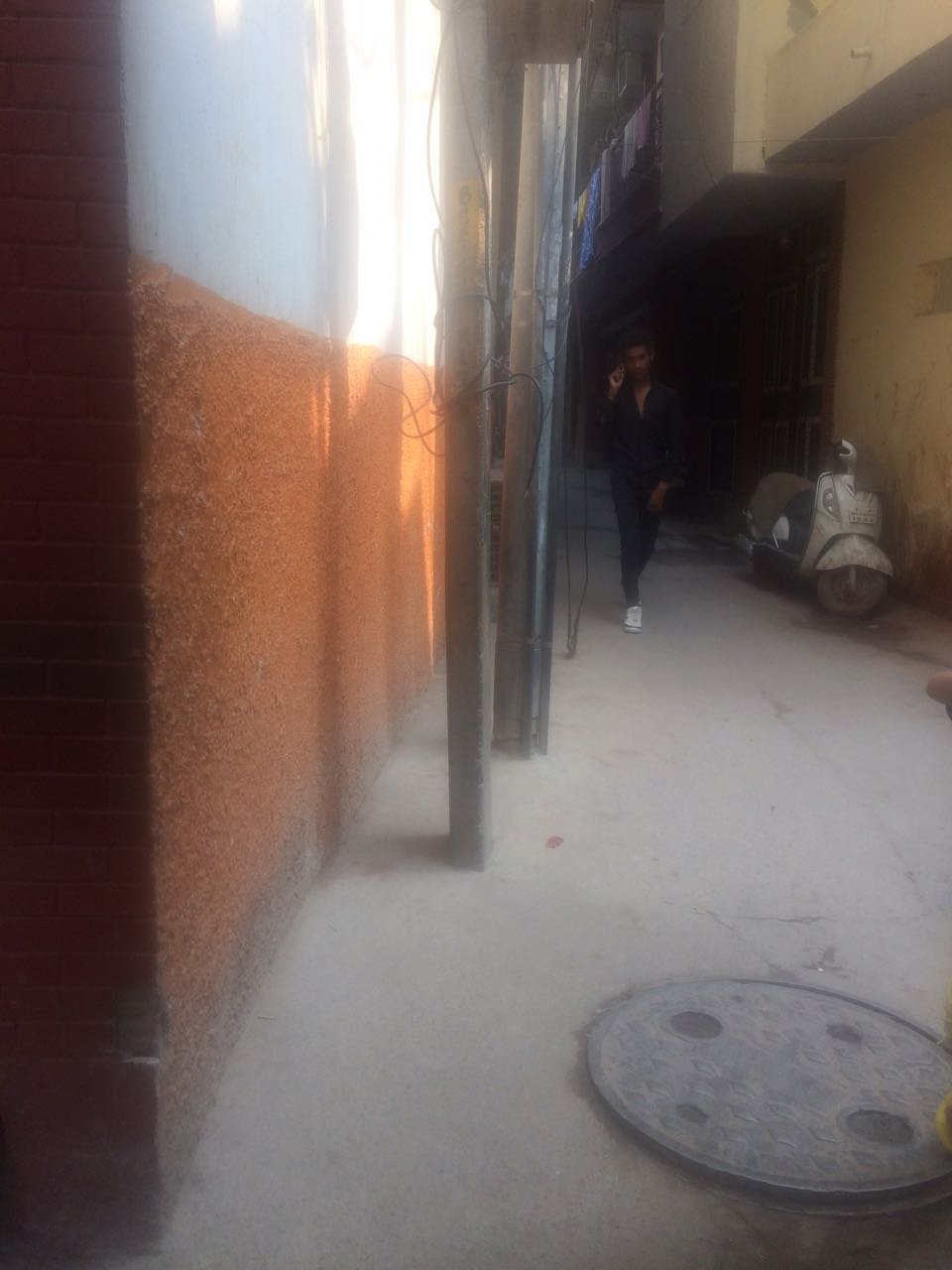 Two electric poles stand side by side, innocuous in the daylight. Navin, who claims he was just a witness to the incident, recalls the mad frenzy that followed after Ahmed was caught. "He was tied here and the boys were so angry that they started beating up the thief. They weren't in their right mind then. There were many outsiders too," he says. 
Account of witnesses/ Source: Premankur Biswas 
Soon, we are joined by Tarun Kumar and Pankaj Kumar, both in their twenties, who claim to be relatives of Krishna Kumar, the man in whose house Ahmed was caught. "We have CCTV footage of him trying to break into another house," says Tarun. He shows me a video where an African man is shown banging the gates of a house at what seems to be pretty late in the night. After banging the gates for a minute or so, the man is shown speaking to someone over the phone. There is no way to identify the man in the CCTV footage as Ahmed. But Tarun insists that it's the same "Habshi" (a slang used to refer to African nationals, meaning cannibal). 
"He is a regular offender in the locality. We know him," says Tarun. 
As we walk towards the scene of the alleged crime, the residence of Krishna Kumar, a steady trickle of crowd follows us. There are voices, some angry, some desperate. "We don't want the media here! They are painting us as monsters!" "The Nigerian was the thief and our boys are languishing in jail!" 
Five men were arrested after the video surfaced online showing the mob attack. Pankaj, whose brother is one of the arrested, feels that his brother is a victim of a big conspiracy. "He is very young. His future is at stake. they have booked him under section 308 of the IPC. He faces jail term for this," says Pankaj. 
At Krishna Kumar's residence, Shyam Devi, Kumar's wife, refuses to open the door. "We have been subjected to a media witch-hunt. Nobody wants to hear our side of the story. They are all siding with the Nigerian," says Shyam Devi. Eventually, after much cajoling, she relents. 
"We were sleeping when he entered our house. Tell me, how will you treat intruders to your home? Will you welcome him inside? He was beating my husband. We had to retaliate," she says. But was it fair to take the law in their own hands? "We didn't break any law. Outsiders came and thrashed him. Both police and media are harassing us. Nobody is bothered with the thief," says Shyam Devi. 
When we inform her that Ahmed is in Tihar jail now, Shyam dismisses the information with a wave of the hand. "The media is siding with him and making us out to be animals. We were just protecting ourselves," she says.  
Police have however denied that the incident was a racially motivated attack. DCP (South), Ishwar Singh, said that the beating is 'unacceptable in any civil society'.
Incidentally, days before Ahmed was subjected to mob justice, a similar incident happened in Malviya Nagar where six men reached a businessman's house in South Delhi posing as Income Tax officials. However, a family member found their behaviour suspicious and raised an alarm. Soon, about 150 people from the locality gathered outside the trader's house and the con men were beaten up and interrogated before they were handed over to the police.