"What is a madrassa supposed to look like?" Tushar Kanti Ghosh, assistant headmaster of Orgram Chatuspalli High Madrasah (in Burdwan district of Bengal) asked. 
We were in his modest office in which his desk, the chairs we sat on and a wooden cupboard were the only furniture. Right outside the room was the buzz of a school playground during a break. Beyond the playground was a spanking new girl's hostel, which could house almost a hundred girls. Adjacent to the office was a modest computer lab with about a dozen desktop computers.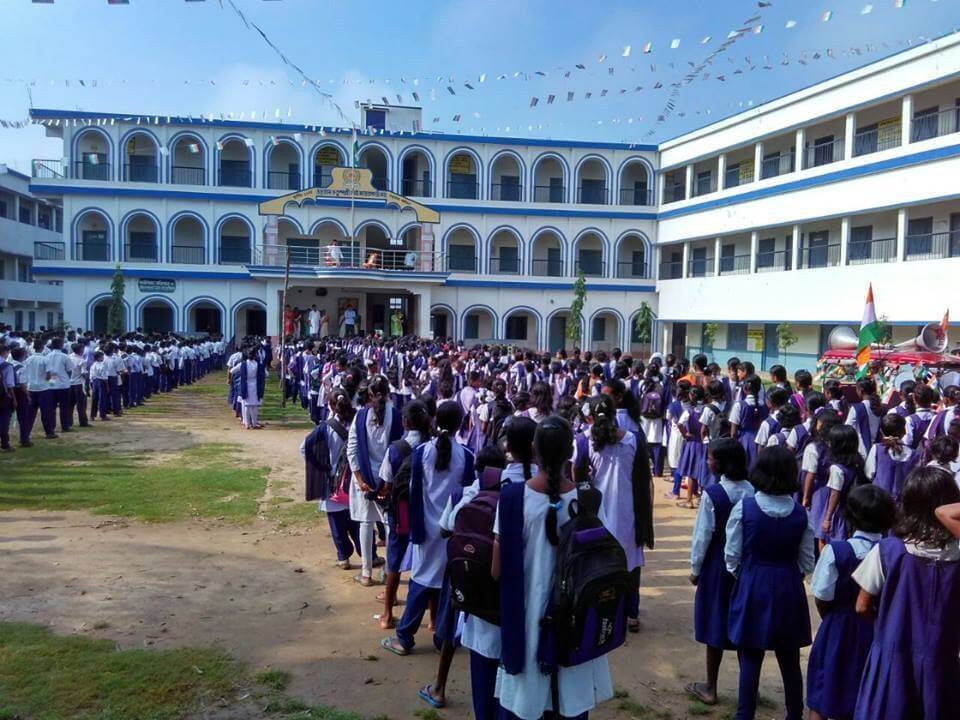 The madrassa, which is under the West Bengal Board of Madrasah Education, has 1320 students and about 65 percent of them are Hindu students. Bucking the trend in most schools in India, Orgram Chatuspalli High Madrasah, also has more girl students than boys, 720 to 600 to be precise.
Is this really a madrassa, you can't help asking Tushar Kanti Ghosh.
The 3-hour drive from Kolkata to Orgram village can be an exercise in patience. You drive past kilometres of verdant green rice fields. You keep wondering if you have lost your way until the GPS announces the name of the school when you're right next to a rice field. That's where you need to make use of the world's most dependable navigator, the roadside paanwallah. A narrow dirt path takes to you to a modern double-storied structure.
When Anwar Hossein, the retired headmaster of the Orgram Chatuspalli High Madrasah, joined the school as a teacher, the madrassa was a four-room building with 34 students.
"Our ambition was to make this place more than a place of religious education I personally went from village to village and spoke to parents who could not afford a single rupee to educate their children. We did not charge any fees and started giving free books," Hossein, who won the National Award to Teachers in 2010, said.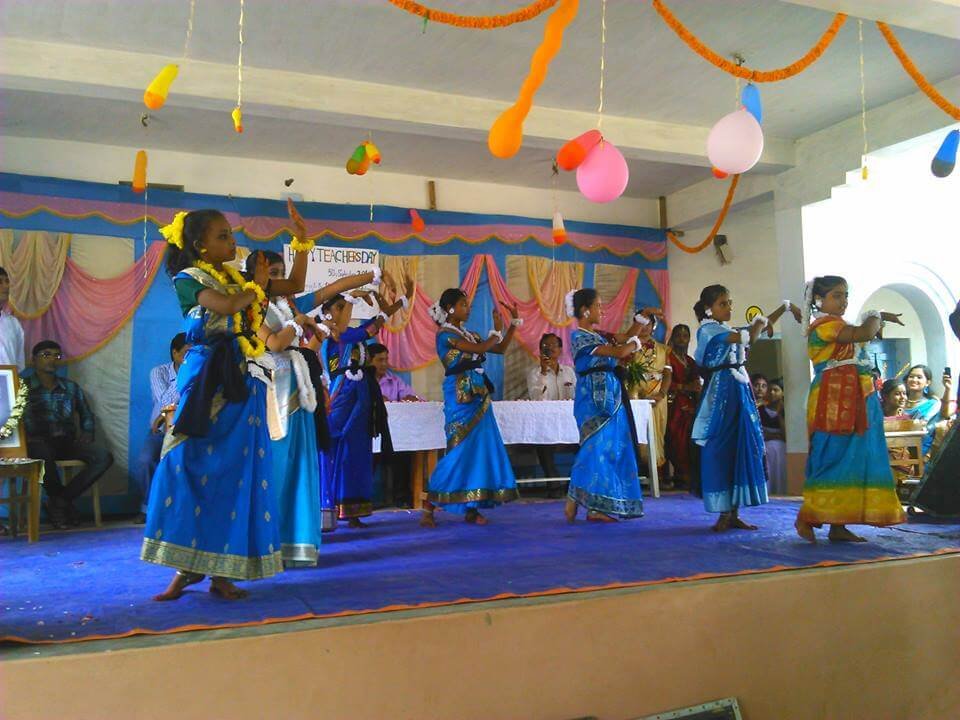 But did Hossein, who retired from the school in 2014, face any sort of resistance from religious leaders of the leaders? "It was not as if we had more Hindus than Muslims in the village from the very beginning. This happened gradually," said Hossein. Even today, Ghosh faces resistance from religious leaders, who insist that they should focus more on religious texts. "We listen to them, but we insist on keeping the secular spirit alive," said Ghosh. Syed Nurul Salam, secretary of West Bengal Board of Madrasah Education, insists that this is a model madrasah for them. "This is how we want most Madrassas to be like," said Hasan. 
Today, the government sponsored Orgram Chatuspalli Madrasah, draws more students from other communities than the sizeable Muslim community of the village, simply because it provides better education facilities.
"There are other government schools in the area, but I chose to send my daughter to this school because this is madrasah has the best facilities," Sudesh Majhi, 41, who has two daughters studying in the school, said.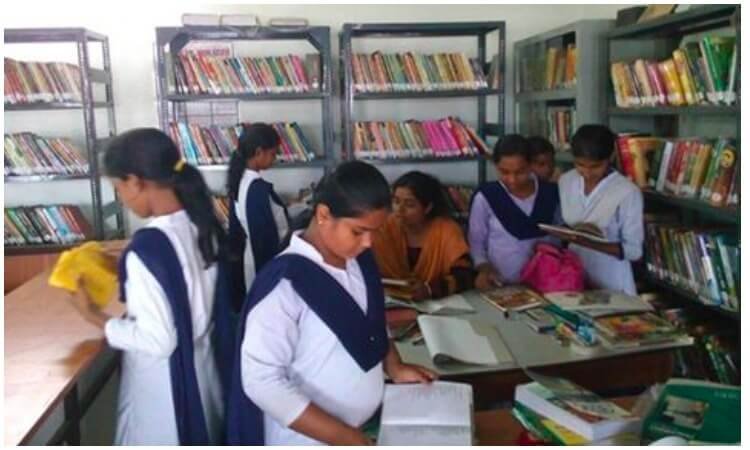 Every year, at the beginning of the school session, Tushar Kanti and the teaching staff of the madrassa go around the village to identify the children who are out of school or who have dropped out due to financial constraints. 
"This month we are inaugurating a girl's hostel to accommodate those students who don't come from financially stable families. More often than not, parents take these students out of school," Ghosh said.
Rumki Haldar, a 17-year-old, has dropped out of the school twice in the past five years on her parent's insistence. Her father, who is a daily-wage labourer, wanted to get her married last year. 
"I spoke to our headmaster and he convinced my father that the school will take care of me if he allows me to complete my education. I will soon shift to the girl's hostel of the school," the standard X student said. 
Syed Nazim, 44, who has taught English in this madrassa for more than a decade, firmly believes that children should have a secular upbringing. 
"What do you think of when I mention a madrassa to you? Maulvis reading from the holy book right? But Islam doesn't condemn secular education. In this madrassa, we teach children sciences, arts, history and computers. And we ensure that they get the best possible quality of teachers for that. Religious studies are optional. We have more children coming simply because of that," Nazim said.
Bidhan Ghosh, a 28-year-old resident of Kolkata, comes to the village four times a week to teach geography. 
"At first, I was disappointed when I got this placement under the school service commission. I thought I will apply for a transfer as soon as possible. However, over the past few years, I have grown so attached to this madrassa, that I don't want to leave," Ghosh said.