So what if you win an Olympic medal for India? Your accomplishment isn't really complete unless you can say one patriotic slogan and praise a scheme by the Indian government. 
Sakshi Mallik realised that after winning bronze, and India's first medal at the Rio Olympics. 
Moments after ending India's painful wait for an Olympic medal, a visibly thrilled Sakshi sat down for a press conference.  
News channel News X has carried a video where Sakshi, flanked by two men, is answering questions from eager journalists about the nail-biting win. Though the video cuts out the faces of the two men, The Hoot reports that one of them is a "well-known sports journalist".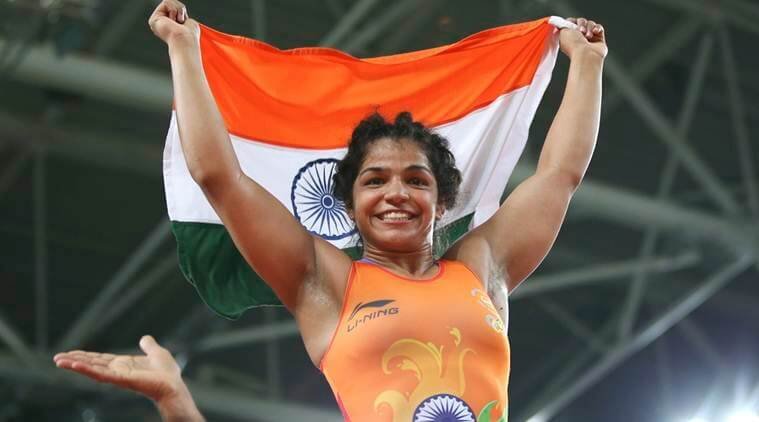 So Sakshi begins with cheerfully talking about how she never let "negativity" creep in during the match and had always wanted to be the one to open India's account in the female wrestling category.
But half-way into the video, the man on the left asks her to say something about Swacch Bharat – Modi government's flagship scheme for a cleaner India.
Totally thrown off, Sakshi can be seen fumbling for words and turning to the same guy for what to say. He does provide her the exact script which Sakshi simply parrots – "Mera desh mahan hai aur swachhta se hum usse aur bhi sundar bana sakte hain" (My country is great and, with cleanliness, we can make it greater."
She signs off with a "Swacch Bharat, sundar bharat" message and goes on to pose for the cameras with her Olympic Bronze medal.
To save time, you can start from 2:35.
To the journalist, we have this to say: