In the summer of  2015, a story broke in Kolkata that had almost all newsrooms in the country  in a tizzy. The story, in all its scope, was a journalist's dream come true. It was set in a sprawling mansion right next to the city's high street. It was a murder mystery with suggestions of incest. There was a hint of the supernatural too. For a scribe, it offered a buffet of possibilities. 
However, Kolkata's house of horror story, as it was termed by the media, was also a textbook case of unfounded character assassination.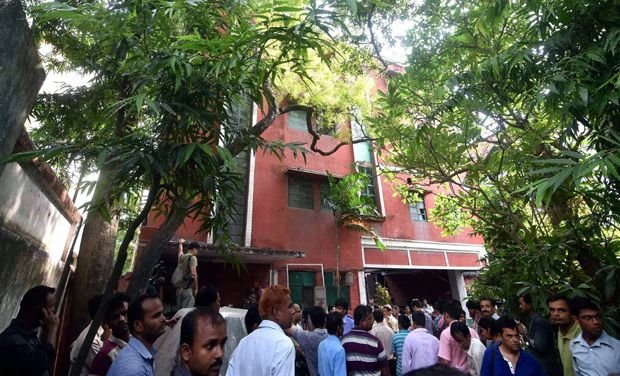 Partha De, who allegedly spent months with the skeletons of his sister and two dogs at their Kolkata residence, brought with him hundreds of questions to Bengal drawing rooms. Was he a cannibal? Were the siblings lovers? Was it a case of witchcraft? Was Partha communicating with his dead sister through a medium? 
Who doesn't love a good mystery? 
Early on Tuesday morning, less than two years after Partha De's life and actions came under intense public scrutiny, his body was found under unnatural circumstances in Kolkata. 
According to reports, his body was found in "burning condition" inside a bathroom with half a bottle of petrol and matchstick beside it.  Incidentally, his father's body was found in a similar condition in their central Kolkata residence in 2015. 
Partha De,46, Kolkata's infamous skeleton man is no more. 
Partha De, the reclusive software engineer who abandoned his flourishing IT career in Bangalore after his mother's death, was killed long before. 
Here is how the last two years of his life panned out: 
Kolkata's 'House of Horrors' 
On June 10, Partha's father, Aurobindo De committed suicide by setting himself on fire at his Robinson Street residence. The next day, the police learnt about Partha living with his a human skeleton at his residence when they wanted to hand over his father's body. DNA tests were conducted on the skeleton after which it became clear that they were remains of Debjani De, Partha De's sister, who earlier worked as a music teacher in a city school.
When I spoke to Muralidhar. DCP, Kolkata South, a few days after Aurobindo De's body was discovered, he described the house, which was later termed 'house of horrors' by the media, as "dusty" and not cared for. "Partha De himself was not very coherent. He was in shock," said Muralidhar.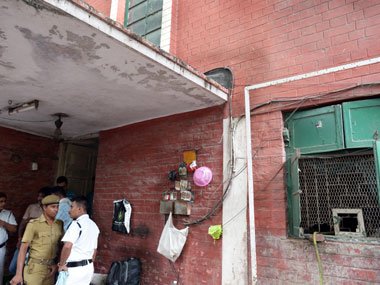 Eventually, De was taken to a state-run Pavlov Mental Hospital. "I have not committed any crime. I am being unlawfully kept here," Partha told Indian Express and a number of television channel through a crack in the wall of the hospital. If there was desolation in De's eyes, we all chose to ignore it. 
Partha De's diary was made public
The 'house of horrors case' soon turned into a witch hunt, with theories and rumours being fanned by media and police alike. In a gross violation of Partha De's privacy, the contents of his personal diary mysteriously found its way to the front page of a national daily. Conjectures about the nature of the relationship between Partha De and his equally reclusive sister was made public. 
'Bizarre 'sex tales' found in Kolkata's House of Horror' screamed one headline. 'Cops probing if Partha De ate flesh of dogs, sister,' screamed another. 
According to a Times of India report, 'bizarre notes' were found scattered all over the De residence. Apparently, the sexual overtone in several notes that the police found scattered all over the bungalow on Friday and the lurid description of bizarre sexual acts in Partha's writings led the cops to suspect a "complex relationship among family members".  
A charge-sheet that accused him of just causing 'public nuisance' and negligence 
Nearly six months after the incident and after detailed investigation, Kolkata police charged Partha De with negligence and causing public nuisance.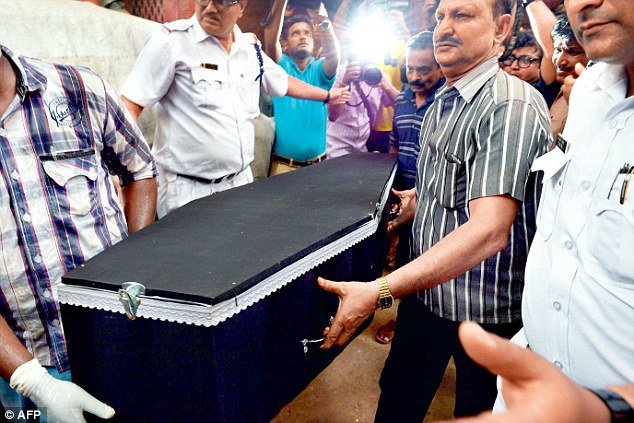 "Mr. De has been charged with trying to tamper with evidence and keeping dead bodies without informing the police. He has been charged with IPC Sections 268 (public nuisance) 269 (negligent act likely to spread infectious disease) along with other sections," a senior police official told Hindu.
His sister, Debjani De, was found to have died of natural causes. Partha De had allegedly stated in his interrogation that she had starved herself to death to cleanse the "spirit of the house". 
Which effectively meant that, contrary to relentless media speculations, Partha De did not murder his sister and father. Neither did he consume the flesh of his sister and his pet dogs, as some media reports suggested.  According to the charge-sheet, he was guilty of "negligence" and "nuisance", because he did not cremate his sister's dead body. "I loved my sister and couldn't let her go. Besides, didi visits me at night, she talks and sings to me," Partha reportedly told the police during the preliminary investigation.
Partha De was released from Pavlov Mental hospital towards the latter part of 2015. 
Soon after, he moved into Mother Teresa's  Missionaries of Charity. According to this TOI report,  he was staying in the Boys' Town, an orphanage founded by Mother Teresa in the outskirts of Kolkata, till February 2016. He then moved into a residential apartment located at 15 Wattgunge Street, in the port area of the city. That's where  his body was discovered. 
Who was the real Partha De? 
According to police reports, in 1989 Aurabindo, Arati and their two children, Partha and Debjani, shifted to their sprawling ancestral house in Robinson street after Aurobindo retired as the director of the Calcutta-headquartered Alfred Herbert Limited, which manufactures industrial equipment in Bangalore.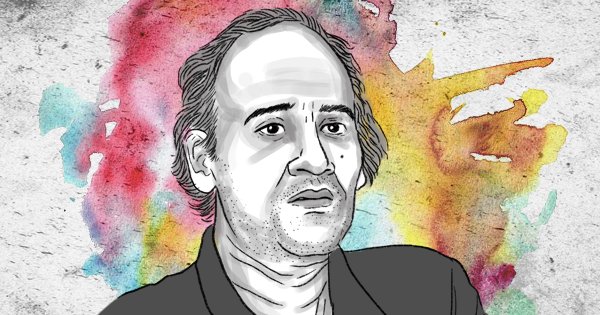 Partha De went on to pursue a BTech degree from Rajabazar Science College in Kolkata. 
De, allegedly worked in the IT department of a reputed Kolkata-based media house for some time too. Eventually, he went on to work in a top ranking information technology company in Bengaluru and was posted in the United States for some time. He quit the organisation sometime in mid 2000s. 
Apparently, when his mother Arati succumbed to cancer in 2007, Partha made important "life decisions". 
"After Partha's mother died of cancer, the family became reclusive. The last time we met Partha was on his last birthday. When I asked about Debjani, he lost his cool. His father said she was at an ashram," Mukti, wife of Aurobindo's brother Arun, told Telegraph.
How Partha De became a metaphor 
Even today, two years after the incident, Robinson Street finds a steady trickle of visitors who wanted to take selfies in front of Kolkata's house of horrors. Needless to say, Kolkata is seeing it's own version of tragedy tourism. "I can't imagine how traumatic it must have been for Partha De, who had to read and watch all that nonsense about himself. He had millions poring over his personal diary. He had people calling him names. No one is ever prepared for such unwarranted attention. I can only hope that his soul finds peace" says Mantosh Singh, a Delhi-based mental health professional.  
Feature Illustration by Puneet Gaur