Banned for four years and disgraced after being eliminated from the Olympics Village, dope-tainted wrestler Narsingh Yadav today vowed to take his battle to the Prime Minister's Office.
His dream of representing India in Rio shattered after he was slapped with a four-year ban by Court of Arbitration for Sports (CAS) for flunking a dope test after WADA challenged the clean chit given to him by NADA, a devastated Narsingh said today that he will fight till the end.
"Meri toh naam badnam hui, isse pura desh pe kala dhabba lag gaya hai (My name has been tarnished, not just me, this ban is a blot on India). Chahe mujhe phaasi ho jaye, mein iski chhanbin karwaoonga, din-raat ek kar doonga (Let me be hanged, I will take this to higher courts and will leave no stone unturned)," the 74kg freestyle wrestler told PTI.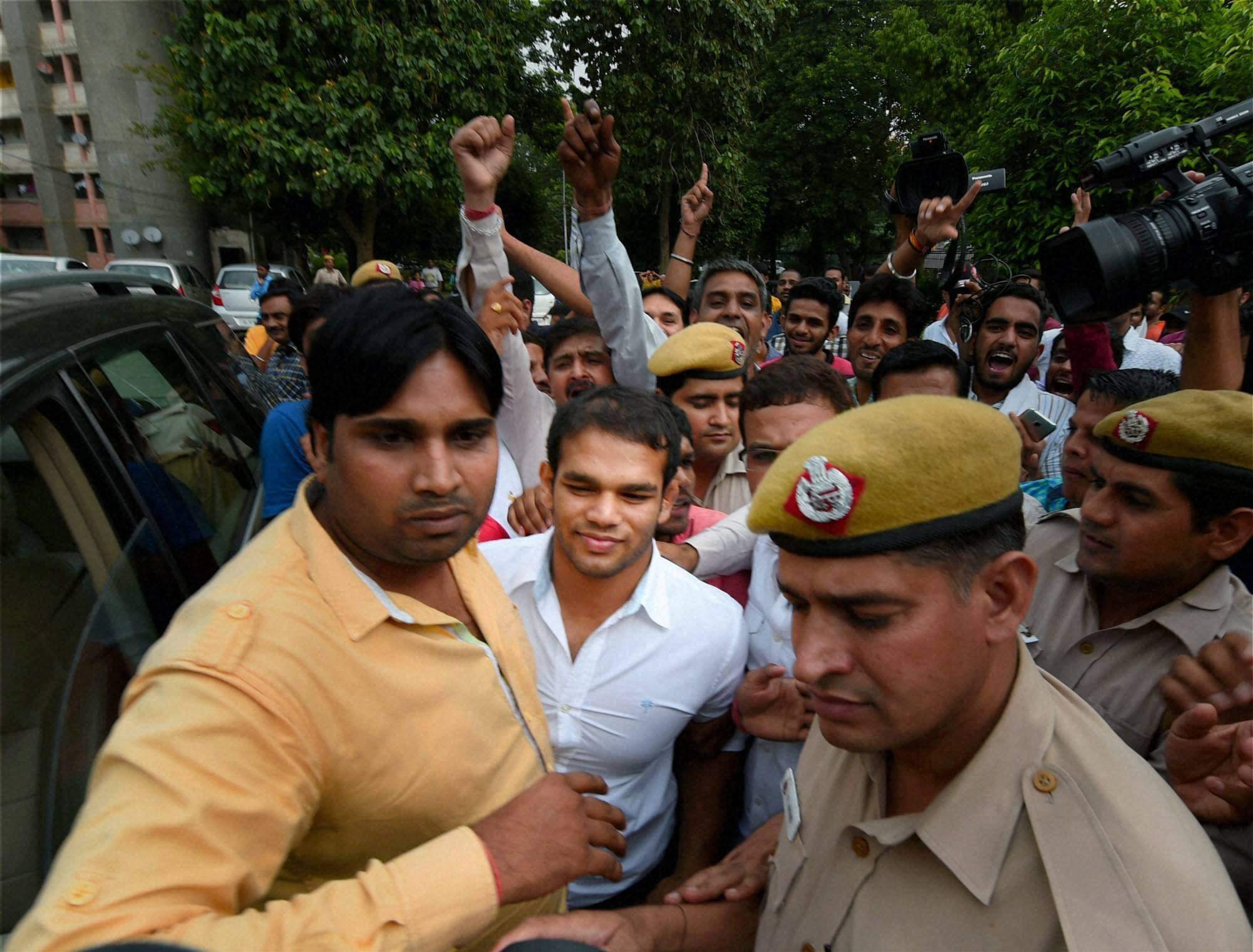 "I will appeal to the Prime Minister to investigate this matter thoroughly. The truth must come out, even if we need CBI for that. If I'm the culprit, hang me, I'm ready for it. Do a NARCO test on me and also the people who are involved."
Narsingh had claimed that his drinks/food were spiked during the pre-Games training in Sonepat by unknown persons, which was agreed to by the National Anti-Doping Agency that exonerated him on the dope charge and allowed him to take part in the Games.
Narsingh further said he could have easily competed in the Olympics had the evidence of wrong doings were stronger.
"There's a big lobby involved and the names should be out. It's a matter of country's future in sport. I have become a victim of all this without any fault of mine. All my four years' hardships to win an Olympic medal have gone in vain."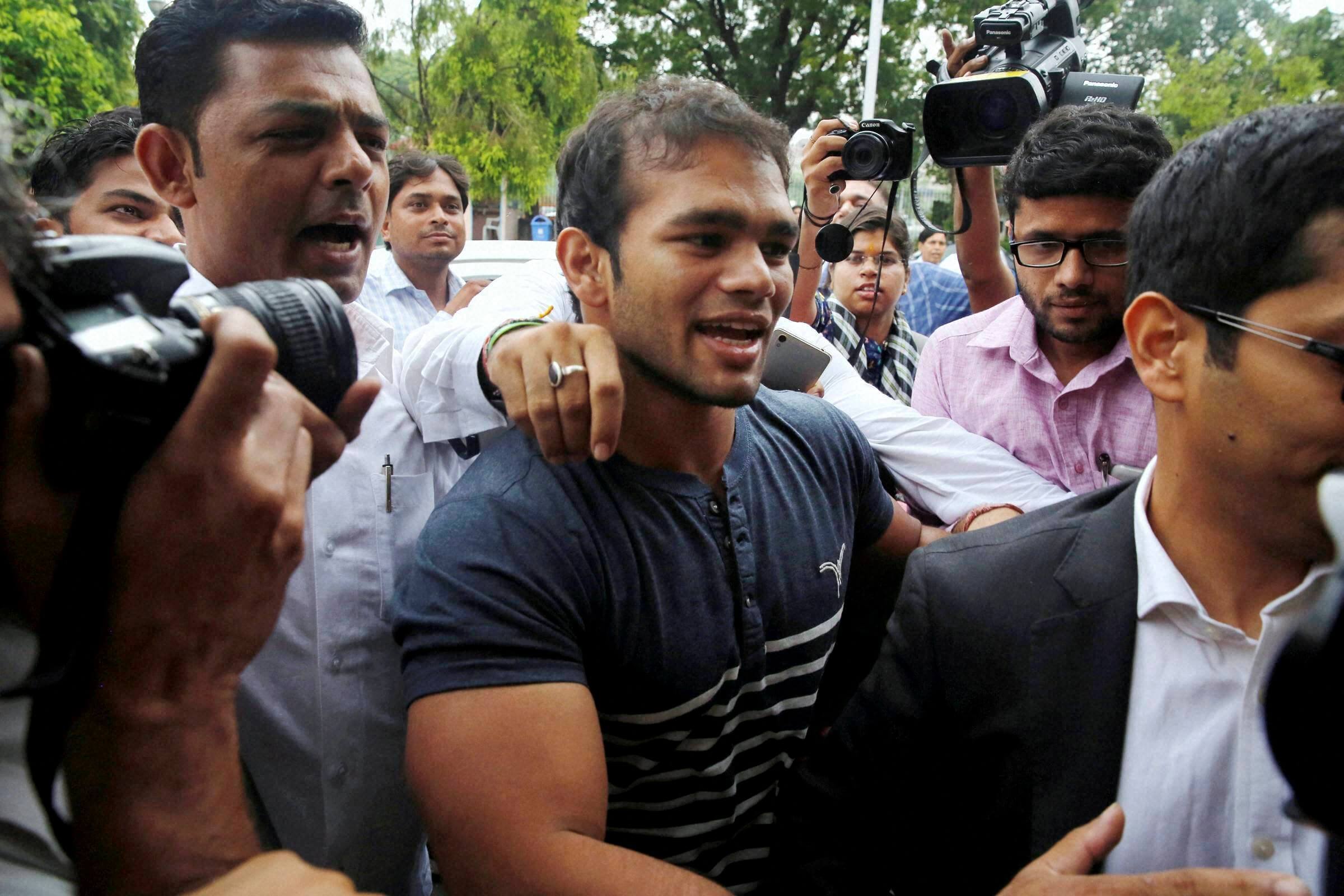 He said that such kind of politics mars India's medal prospects in Olympics.
"If I don't get the justice the future for sport will be bleak. Not many will be encouraged to join sport and win medals for India. We ourselves are to be blamed."
Narsingh was evicted from the Olympics Village this morning as the ban meant his accreditation and entry was cancelled and he had to be shifted to a hotel from where he would leave for New Delhi.
Without directly pointing fingers at anyone in particular, Narsingh said: "It's clear from the series of episodes who all are involved."
Meanwhile, the Wrestling Federation of India president Brij Bhushan Sharan Singh said Narsingh became unconscious last evening after hearing about four-year ban imposed on him.
Demanding a CBI inquiry, WFI president told PTI: "Narsingh behosh ho gaya tha kal, aaj thik hai (Narsingh became unconscious yesterday, he is fine today). We don't want to accuse anyone. Our only demand is a CBI inquiry.
"Everything will become clear after a thorough investigation. All the skeletons will tumble out of the closet once the boy is nabbed. We will press hard for an investigation.
Feature image source: AFP