When aboard a bus for a sightseeing tour, have you ever wanted a glass of wine for company? This is soon going to be true, at least in Mumbai.
The Maharashtra government is soon going to launch a tour service in Mumbai where tourists and travellers will be served wine in open deck buses. There will also be musical entertainment.
The service is being planned by the Maharashtra Tourism Development Corporation (MTDC) and Brihanmumbai Electric Supply and Transport (BEST), which runs public buses in Mumbai, reports The Times of India.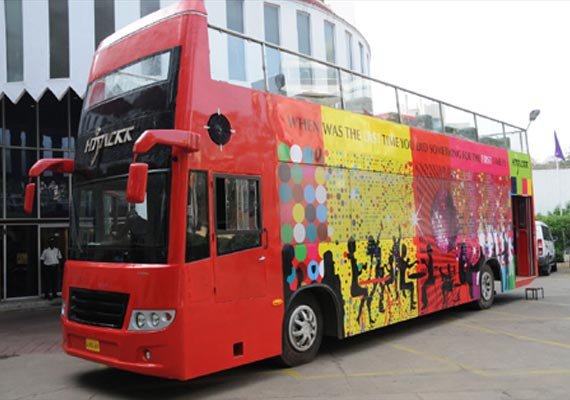 Taking a cue from the Ho-Ho bus tour of London that enables tourists to visit important destinations of the city, the proposed bus service in Mumbai while allow them to spend time at locations as per their wish and catch a bus every 20-30 minutes. The service will run throughout the day.
MTDC managing director Paraag Jain Nainuttiya, told TOI,"We are applying for a licence for wine, not hard liquor. Considering that the state is one of largest wine producers in the country, we need to showcase our manufacturing prowess and market our famous delicacies here by offering them as snacks. We will do all this strictly within the framework of law."
The proposed plan of Ho-Ho bus was made a long time ago but it is finally on the verge of getting implemented, according to BEST general manager Jagdish Patil.
"We will ensure that the AC is in good working condition and the bus is neat. If necessary, the MTDC can paint these buses and promote them exclusively for Ho-Ho service,"Patil told TOI.
Initially, BEST will run five-six AC buses as a part of the new Ho-Ho service and eventually 11 new buses will be added by MTDC, the report adds.