Gold: 0, Silver: 1, Bronze: 1
That's how it came to pass for the largest Olympic contingent in India's history at the Rio Olympics 2016. From the high hopes that preceded the games, to the anguish caused by medal hopefuls losing left, right and centre and then the highs of Sakshi Malik and PV Sindhu — two young women who have overcome many odds — adding respectability to India's campaign, it has been a topsy-turvy journey for the athletes and fans alike. 
Defying all odds and showing killer instinct, Sindhu, Sakshi and Dipa Karmakar became the unlikely heroes and saved the country from returning empty-handed for the first time since Barcelona 1992.
There were 118 117 Indian athletes who had a go at the medals in Rio. And this is how they fared.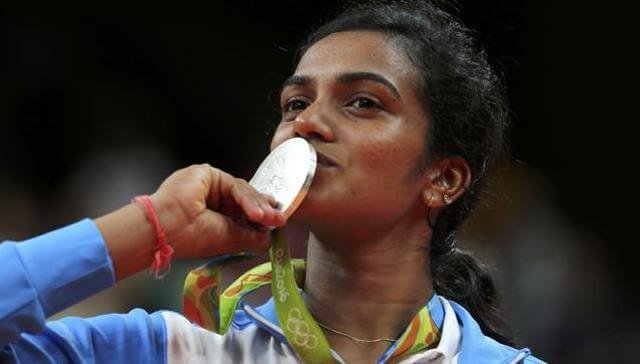 The Medal Winners
Sakshi Malik, Bronze (Women's 58 kg, Freestyle)
Hailing from Rohtak, Haryana, the 23-year-old brought joy, and a lot of relief, to a nation hoping there would be at least one medal winner at Rio. Showing extraordinary fighting spirit Sakshi won the bronze with a dramatic come-from-behind win in the bronze medal bout.
PV Sindhu, Silver (Women's singles badminton)
Sindhu, at 21, became the youngest to win an Olympic medal, a silver which was never achieved in badminton. Her path to the final was mesmerising, as she pulled off an upset in each of her knock-out matches, defeating World No. 8, No. 2 & No. 6 before going down fighting against World No. 1 Carolina Marin in a thrilling final.
India's first female gymnast at the Olympics, Dipa went on to miss a bronze by a mere 0.15 points but her clean finish in the high-risk Produnova vault won the hearts of a nation. At the stroke of midnight on Independence Day, India had its first moment of celebration as she went toe-to-toe with the world's best gymnasts.
Another athlete who was one win away from a medal, but returned home empty-handed. Vikas lost to eventual sliver-medallist Uzbekistan's Bektemir Melikuziev in the quarter-final.
Srikanth gave two-time defending Olympic champion 'Super' Lin Dan a tough time before going down 6-21 21-11 18-21 against the World No. 3 Chinese player.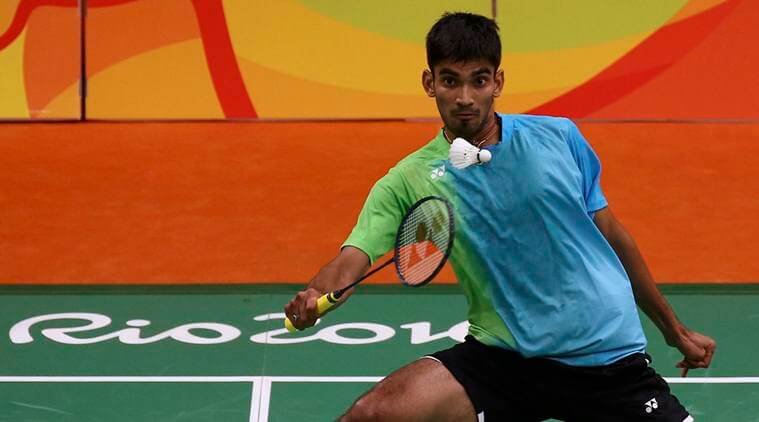 Shooting in heavy rain, Atanu went down 4-6 to World No.8 Lee Seung-Yun, who had already helped South Korea win the team gold at the event. It was not a bad performance by the Indian, but he did seem to lose his nerve on a couple of occasions and missed out on capitalising on positions of strength. But he emerged as one of the success stories of the games.
istol
Jitu Rai finished eighth in the 10m pistol final of the Olympics. Four days later, with one series to go, he was in 4th place in the 50m qualifying event in which the top eight shooters go through. He was going to make it after a slow start was followed by an excellent 2nd, 4th and 5th. And then, boom. His Rio 2016 dream ended. India's top ranked shooter had shot an 88 in the last series – after rain and wind had picked up – and fell eight places to finish 12th.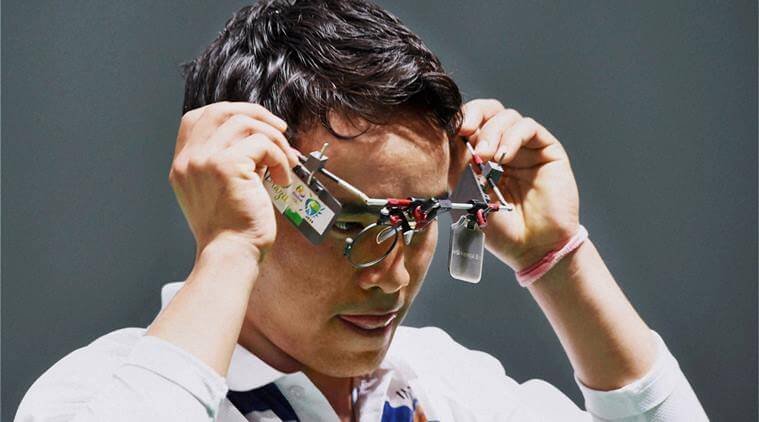 Mairaj Ahmed Khan – Men's skeet shooting, missed out on final in a shootout
Vinesh, who looked brilliant in her first bout winning 10-0, was stretchered off after suffering a knee dislocation during her quarterfinal bout. It was a heartbreaking moment that even moved her Chinese opponent to tears.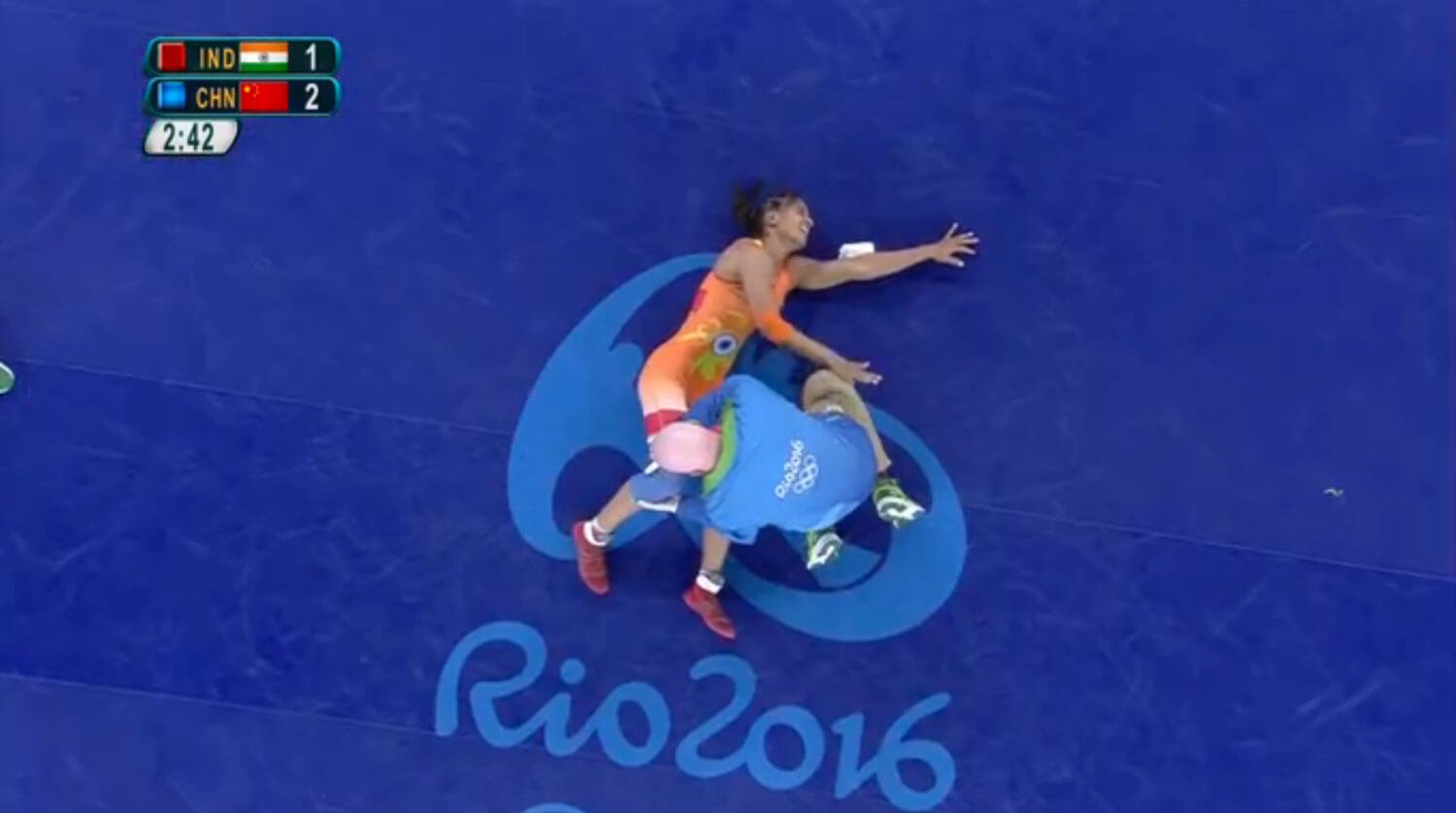 Saina Nehwal, Group Stages of Women's Singles Badminton
In what was a big blow for India, London Olympics bronze medallist and world no. 5, Saina had inflammation on her right knee and lost 18-21 19-21 to World No. 61 Maria Ulitina of Ukraine in her second Group G match. She has since had a surgery on her right knee.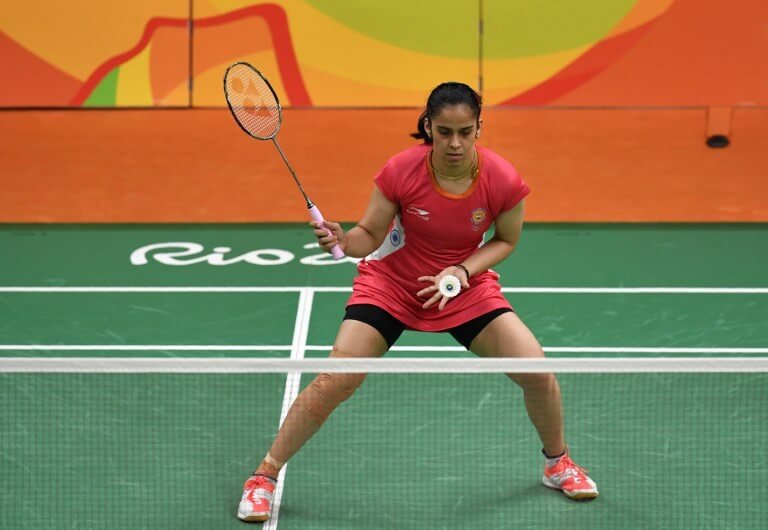 The Heartwarming Stories
Lalita became the second Indian woman to qualify for the final of a track event at the Olympics in 32 years (PT Usha being the previous one in Los Angeles 1984) when she smashed the national record by 7 seconds in the qualifying round and finished an impressive 10th in the final of 3000m steeplechase. 
And it was not an easy journey by any means, from drought-stricken Satara:
Once afraid of water, Dattu Bhokanal impressed one and all with two sub 7-minute timings in the 2000m sculls event and finished 13th overall, among 32 contestants!
Men's Hockey Team, Lost in Quarter-Final to Belgium
A winner of eight gold medals, the Indian men's hockey team qualified for the quarterfinals for the first time in 36 years but could not progress further as it once again squandered a lead to go down 1-3 to Belgium. In a tournament where the underdogs ruled the roost, with Argentina taking gold, India would be disappointed for not punching above their weight.
Deepika Kumari, Bombayla Devi & Laxmirani Majhi – Women's Archery (Team & Individual)
Despite being ranked World No. 3, the women's team could not advance past the Russians in the quarter-final. But they put up some spirited performances in the individual event — especially Bombayla Devi who upset higher ranked archers before losing in the round of 16. Deepika failed to live up to her billing though, going out in the pre-quarters as well.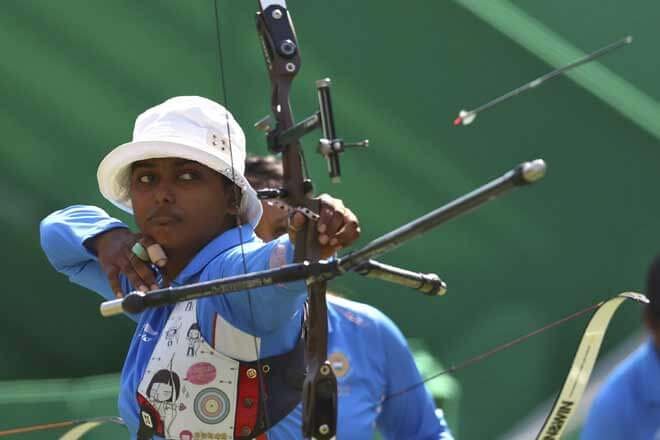 The Shock Exits
Leander Paes – Rohan Bopanna, First round exit in Men's doubles
Controversies before the tournament were not doused by a listless performance from the pair as the lost in the first round of the tournament.
Gagan Narang – Did not qualify from 10m air rifle, 50m 3-position, 50m prone
Bronze medallist from London 2012, Gagan did not advance in any of his three events, with the 10m air rifle perhaps the biggest disappointment. He finished 23rd, 33rd and 13th respectively.
Yogeshwar Dutt – Lost his first bout in the qualification round
A huge disappointment for the London 2012 bronze medallist as he lost in qualifying round to Mongolia's Ganzorig. The Mongolian lost in the quarter-finals ending hopes of a repechage as well. India's hopes for a third medal on the last day went up in smoke.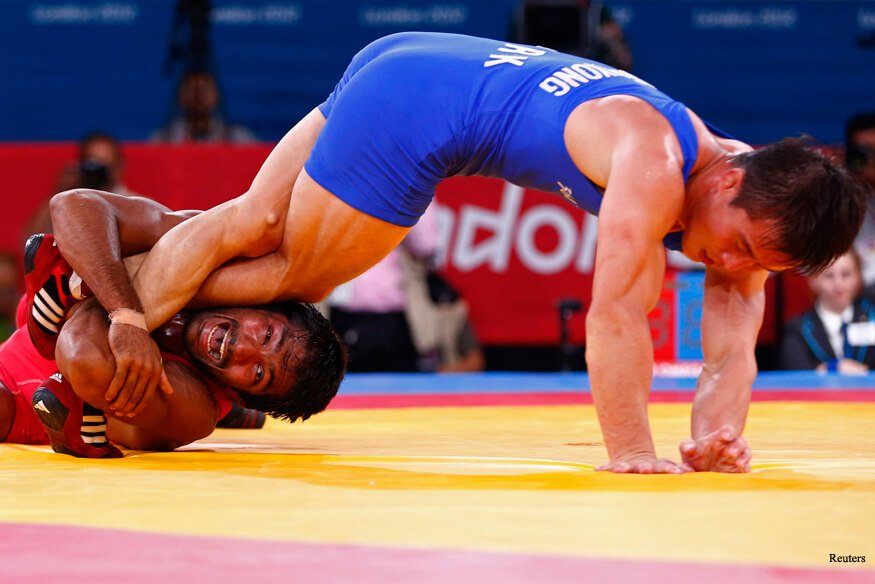 Shiva Thapa – lost his first bout in Bantamweight category
The Rest
Shooting
The biggest medal hopes from the games were the shooters but apart from Abhinav Bindra and Jitu Rai no one even made it to the final. Mairaj came very close. Prakash Nanjappa, Chain Singh, Kynan Chenai, Gurpreet Singh, Manavjeet Singh, Apurvi Chandela, Ayonika Paul and Heena Sidhu did not advance to the final in their respective events.
Wrestling
Hardeep Singh, Sandeep Tomar, Babita Kumari, Ravinder Khatri all lost their first bouts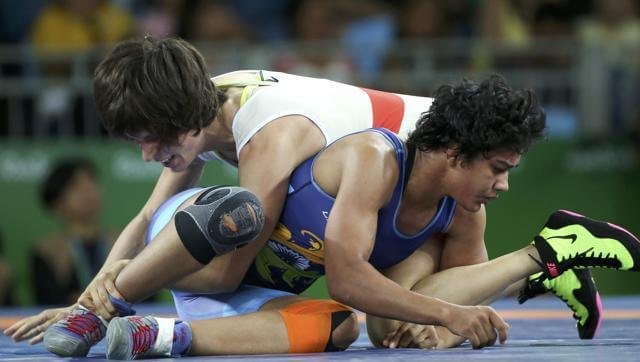 Boxing
Veteran Manoj Kumar lost in the round of 16 in the light welterweight category
Track and road
Marathon: Gopi Thanackal (25th with 2:15:25) and Kheta Ram (26th with 2:15:26) produced their personal best at the Olympics and deserve praise. Nitendra Singh finished 84th with a time of 2:22:52. Among women, OP Jaisha and Kavita Raut finished 89th and 120th respectively, amid reports that their water-feeding stations were unmanned.
4×400 m relay: Men's team, who finished 13th overall in the heats, were later disqualified. Women's team finished 13th out of 16 teams.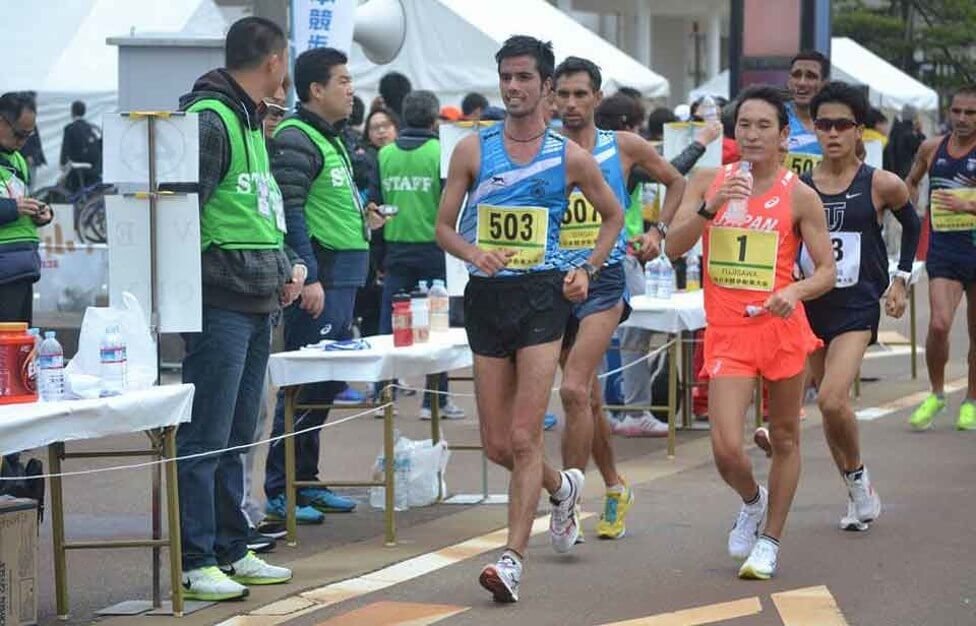 20 km walk: Among the men, Manish Singh finished an impressive 13th, while Gurmeet Singh and Ganapathi Krishnan failed to qualify. Among women, Khushbir Kaur finished 54th, while Sapna Punia did not finish.
50 km walk: Sandeep Kumar finished 50th
400m: Nirmala Sheoran finished 6th in her heat.
200m: Mohammad Anas, Srabani Nanda finished 6th in their respective heats.
800m: Jinson Johnson finished 5th in his heat. Tintu Lukka led the pack initially in her heat but finished 6th in another case where she failed to capitalise on an early move.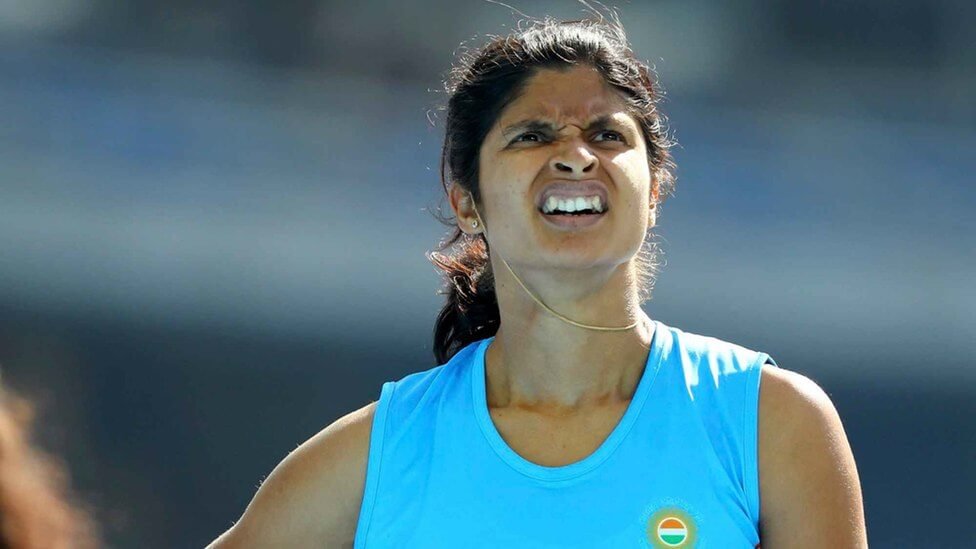 3000m steeplechase: Sudha Singh could not emulate Lalita, as she finished 9th in her heat.
Field
Long Jump: Ankit Sharma finished 24th with only one successful attempt out of three.
Triple Jump: Renjith Maheswari finished 30th overall.
Shot Put: Vikas Gowda finished 28th overall, while Manpreet Kaur finished 23rd in the women's event.
Discus Throw: Seema Punia finished 20th overall.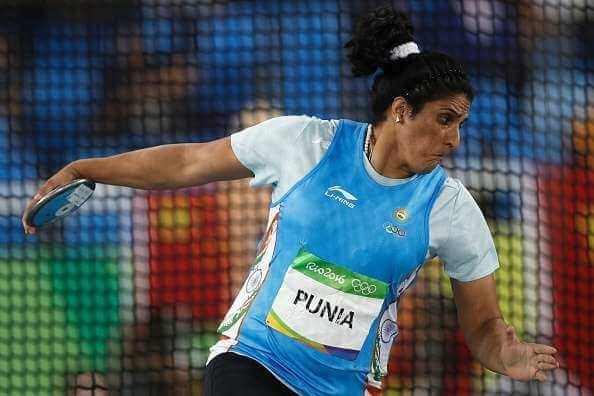 Table Tennis – First round exits: The cumulative duration of India's Olympic table tennis journey was 139 minutes (2 hrs and 19 minutes) as Achanta Sharath Kamal, Sounmyajit Ghosh, Mouma Das, and Manika Batra lost in the opening round.
Judo: Avtar Singh lost in his first bout to Refugee team's Popole Misenga
Swimming: Sajan Prakash ranked 28th in men's 200m butterfly, Shivani Kataria came 41st in women's 200 m freestyle
Weightlifting: Saikom Chanu finished had a decent shot at a bronze medal but could not finish her clean and jerk attempts. Satish Sivalingam finished 11th in his group.
Badminton Doubles: Jwala Gutta / Ashwini Ponnappa and Manu Attri / Sumeeth Reddy did not advance from their group stages.
Golf: SSP Chawarasia and Anirban Lahiri finished 50th and 57th respectively
And the 118th – Narsingh Yadav
At 4 am IST on August 19th, just 14 hours away from his first bout, Narsingh's Rio dream was over. A four-year ban with immediate effect. 342 days after he dramatically won the bronze at the World Championships, and going through drama like no other in the months leading to Rio. he learnt that he will not represent India at the Olympics after all.