Attempts to glorify Mahatma Gandhi's assassin have been on for some time now. First came the threats of putting up a statues of Nathuram Godse, a plan which never went anywhere thanks to opposition against it. One group wanted to make a film about him, but were slapped with a ban. And now the Hindu Mahasabha has made headlines by celebrating Godse's death anniversary and launching a website in his honour.
The Mahasabha has launched a very basic website on Sunday even as it observed the day as 'Balidan Divas' (Day of Sacrifice).
"We observed the martyrdom day of Godse at 100 locations across India. A website on the life and times of Godse was launched by our Meerut unit," Hindu Mahasabha president Chandra Prakash Kaushik told PTI.Kaushik said that a book on the life and ideals of Godse was released in Delhi.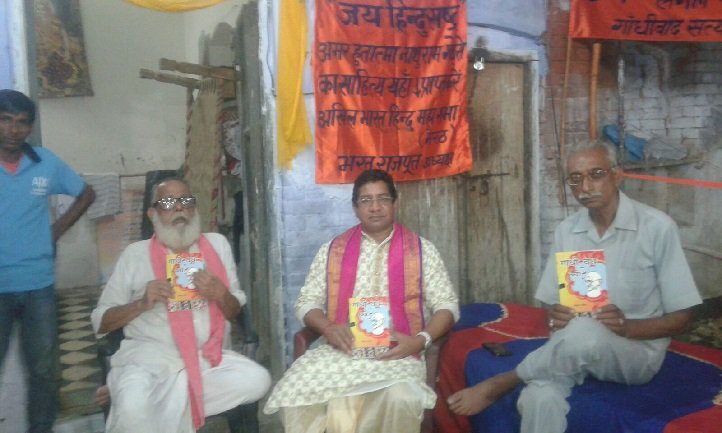 Mahasabha activists launching a book. Source: Nathuram Godse website
Godse incidentally, was hanged on November 15, 1949 after he was convicted for the murder of Mahatma Gandhi on January 30, 1948.
The site launched by the Mahasabha, is a work in progress for now and among the additions that are reportedly going to be made include the uploading of Godse's books justifying the killing of Gandhi, the Times of India reported .
The organisation claimed that they have also appointed a 'IT team' of six persons to participate in social media debates related to Nathuram Godse and the site is expected to be further upgraded by this team. The site as it stands is a far cry from from the very detailed site set up by Godse's nephew.
The group also has an album titled 'Godse', which can be accessed through the site, in which eight songs that were made for the film that never was released are available.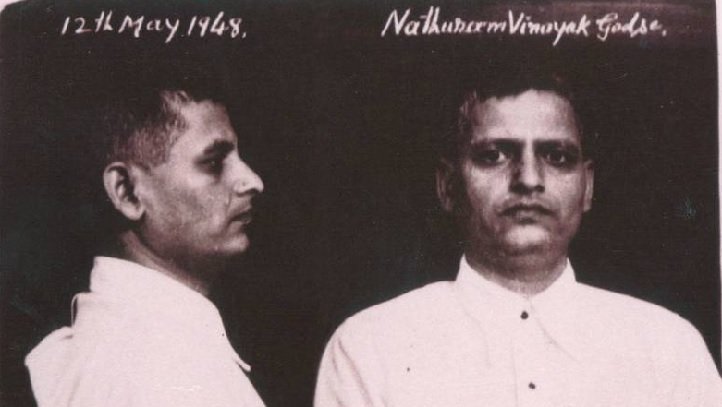 Godse after his arrest. Source: menathuramgodse.com
The Mahasabha now plans to write to the President and Prime Minister of India seeking that a chapter on Godse be included in school textbooks "to make future  generations aware about Godse's immense contributions", Madan Acharya, a senior functionary of the organisation told the Hindu .
The Congress, not surprisingly blamed the BJP for the celebrations held by the Mahasabha. The BJP and RSS have already criticised the group for their Sunday event.  RSS ideologue MG Vaidya said that such an incident would only give Hindutva a bad name.
"Some people say it will bring pride to Hindutva. No. It will bring a bad name to Hindutva," Vaidya said.
"I can even say, Hindutva has suffered due to the assassination of Gandhi," he said.
While it may be a long way off from getting Godse's other achievements into school textbooks, the Hindu Mahasabha has every reason to be happy. It has made headlines and trended on social media with a site that has an audio clip, an album and two pieces of text.