With the second half of the budget session of Parliament beginning on Monday, the Delhi government has said it will run six special buses to ferry MPs and appealed to the lawmakers to follow the odd-even rule.
"I have appealed to all MPs to follow the odd-even rule. In order to facilitate the lawmakers, we have decided to run six 'MP Special' buses to ferry them to Parliament," Delhi Transport Minister Gopal Rai told PTI.
Rai said he also spoke to Lok Sabha Speaker Sumitra Mahajan over telephone and sought details from her on the MPs attending Parliament.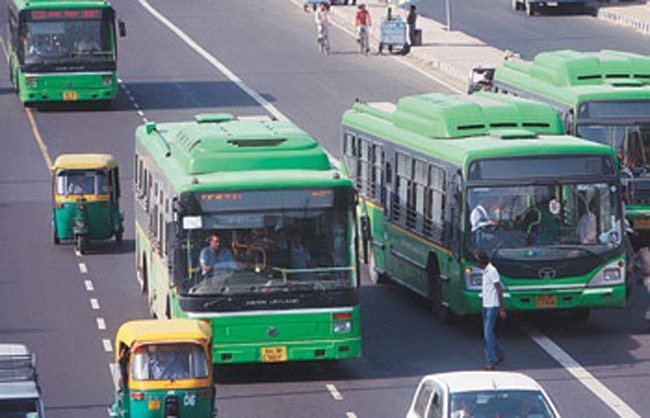 "I have apprised her (Mahajan) of the Delhi government's decision to run six special buses for MPs and if required, we will run more buses."
The Delhi Transport Corporation will operate two 'MP Special' buses each from North Block and South Block, and one each from Akhbar Road and Ashoka Road, he said.
"If MPs do not prefer to travel by buses, they have the option to carpool. They should contribute to make Delhi a pollution-free city," the Minister said.
Members of Parliament have not been given exemption under the odd-even scheme, the second phase of which started on April 15 and will end on April 30. The violation of the car-rationing scheme attracts a penalty of Rs 2,000.
President, Prime Minister, Vice-President, union ministers Chief Justice of India, judges of high courts, women among others are exempted under it.
Feature image source: PTI/Representational Image