A 41-year-old woman allegedly killed her two minor daughters after she suspected that her husband was "sexually harassing" the elder one, police said today. 
Rajani, a housewife, broke a glass bottle and slit the throats of her two daughters, Ashvitha (8) and Tavishka (3), last night at her residence in Teacher's Colony here, according to Tukaramgate Police Station Inspector T Laxmi Narayana.
"Both girls died on the spot," the inspector said. The woman later surrendered to the police, he said.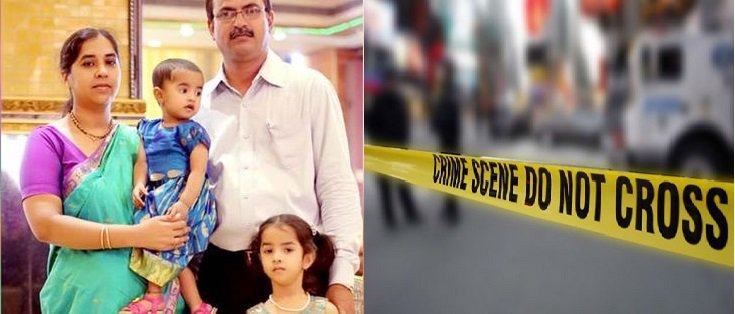 The accused suspected that her husband, Vinay, had allegedly been sexually harassing their elder daughter for the past few months, he said, adding that Rajani also confronted her husband over the matter. However, he denied the allegation.
"The woman became suspicious after seeing that her elder daughter used to get scared on seeing her father. She had a feeling that her husband sexually harassed their elder daughter. She has confessed to killing the two children," he said. 
After preliminary investigation and questioning of the accused's husband, the officer said there is no evidence as of now to prove the allegations levelled against him. A case has been registered under section 302 (murder) of IPC and a further probe is on.
According to a NDTV report, Rajani holds a MBA degree and recently she had a fight with her husband over the issue. 
She had messaged her friends before committing the crime saying that she had killed her daughters to "liberate" them from the sexual harassment and abuse.
A senior police official said she had gone to the Tank Bund area to clean herself after killing her daughters. She then surrendered after returning, the report adds.