A 34-year-old female biker Jagruti Viraj Hogale was killed on Sunday after she hit a pothole on a highway near Mumbai and was crushed under a truck, reported NDTV.
Hogale was apparently leading a group of bikers, who were riding together to a weekend getaway to Jawhar when she was run over by the truck after trying to avoid a pothole on the Jawhar-Dahanu highway.
According to a Times of India report, Jagruti's fellow riders told Kasa police that she fell from her Royal Enfield Thunderbird 350 after hitting a pothole. And, before she could get up, a truck ran over her.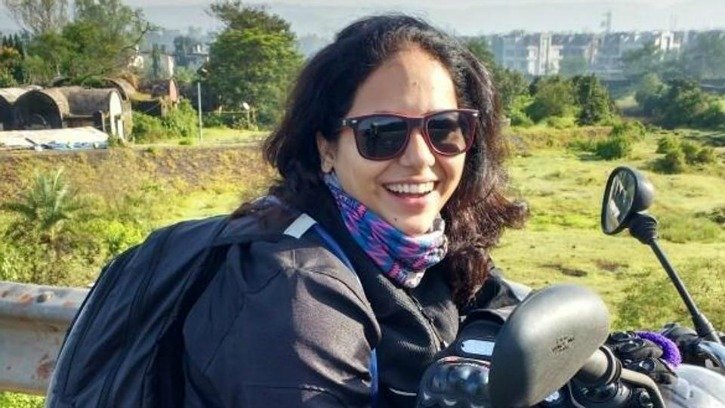 However, Indiatimes reported that it was raining heavily and she had tried to overtake a truck near Vaiti village. Eyewitness accounts say that she didn't see the pothole in time and had tried to steer away from it at the last minute and lost her balance. While trying to overtake the truck and avoid the pothole, Hogale swerved and the rear wheel of the heavy vehicle crushed her.
By the time Hogale's friends rushed to her, she was dead, Kasa assistant police inspector Jayprakash Gute said. "We have registered a case under section 304 (a) (negligent driving) against Hogale. She should have shown better judgement while riding her bike. Had she swerved to the right, she probably could have been saved as she was wearing a helmet," he added. 
The police have also registered a case of accidental death and detained the truck driver.
Hogale is survived by her husband Viraj and a son, Archit. She was a member of the Bikerni Motorcycle Club that was started in 2011. One of the group's most active members, she made several trips to Leh and Ladakh.
This incident comes at a time when the problem of potholes was highlighted in a video by Mumbai's RJ Malishka, who mocked the Brihanmumbai Municipal Corporation (BMC) for abysmal condition of the city streets.
(Feature Image Source: Facebook)