Turkish airlines cabin crew helped a French-Guinean passenger give birth to a baby girl on board of flight from Guinea's capital Conakry to Istanbul on Friday, Turkish Airlines said.
The 28-week pregnant passenger, Nafi Diaby, went into labor shortly after take-off from Conacry.
Welcome on board Princess! Applause goes to our cabin crew! 👏🏻👶🏽 pic.twitter.com/FFPI16Jqgt

— Turkish Airlines (@TurkishAirlines) April 7, 2017
A baby girl, named Kadiju was born at 42,000ft (12,800 m). The mother and the baby were taken to hospital after the plane made an emergency landing at Ouagadougou, Burkina Faso.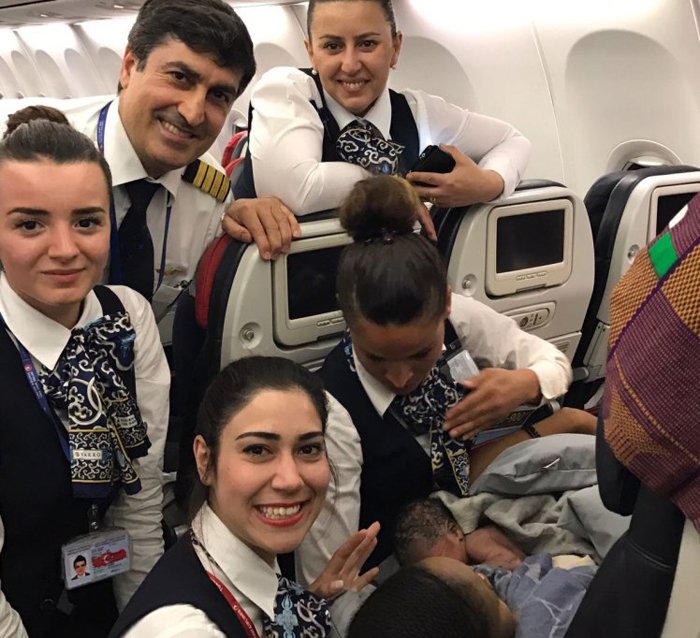 Both mother and the baby are reported to be in good condition.
Turkish Airlines, like most other carriers, allow pregnant women to fly up to the 35th week of pregnancy, but signed doctor's report is required from 28 weeks onwards.
(Feature image source: Twitter/@TurkishAirlines)