Lalitaben, who was injured during the attack on Amarnath pilgrims earlier this week, succumbed at a hospital in Srinagar. This takes the death toll in the terror attack to eight.
The 47-year-old woman from Gujarat had been admitted to the ICU of Sher-i-Kashmir Institute of Medical Sciences (SKIMS) after the attack on July 10.
"She died during the night," Syed Amin Tabish, medical superintendent of SKIMS, said on Sunday, reports the Hindustan Times.
Seven pilgrims were killed in the terror attack when a bus carrying over 50 pilgrims was shot at by gunmen near Khanabal in Anantnag on July 10. Five of those killed were from Gujarat and two from Maharashtra.
While 19 wounded were airlifted to Delhi on July 11, two injured persons, Pushpa and Lalita, were being treated at SKIMS in Srinagar.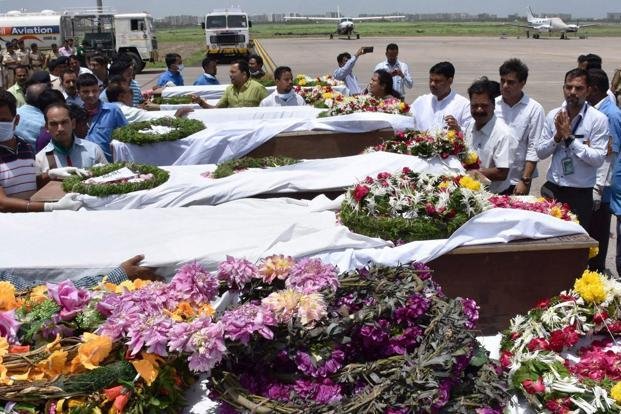 Police believes the operation was carried out jointly by Lashkar-e-Taiba and Hizbul Mujahideen. According to security forces, there were three assailants, of which one arrived on a motorbike and emptied two magazines on pilgrims, reports Firspost.
(Feature image source: PTI)