British police on Friday said that officers had shot at a woman at a London address, arrested six others as part of counter-terrorism operations and averted an active terror plot.
An operation across London and Kent, south-east England, was not linked with the arrest of a 27-year-old man with knives near the Houses of Parliament on Thursday, the Scotland Yard said on Friday.
Metropolitan Police deputy assistant commissioner Neil Basu told reporters outside New Scotland Yard in London on Friday that highly trained firearms officers carried out a "specialist entry into an address" in north London that they had under observation as part of a current counter terrorism investigation.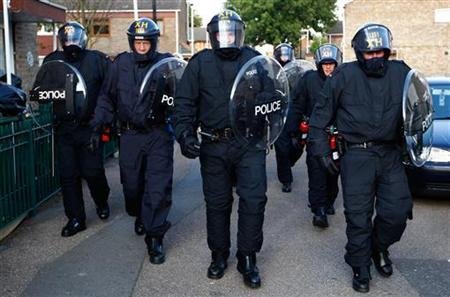 "An armed entry was necessary due to the nature of the intelligence that we were dealing with and involved armed officers firing CS (laughing gas) into the address. 
During the course of that operation one of the subjects of that operation – a woman – was shot by police – she remains in hospital. Her condition is serious but stable. Because of her condition she has not yet been arrested. We are monitoring her condition closely," the Indian-origin top police officer said.
A 16-year-old boy, a man and woman, both aged 20, were arrested during the operation in Willesden area of north London.
A woman, 43, was arrested as part of the same operation in Kent, south-east England.
Two further arrests were also made in Willesden after a man and woman returned to the property.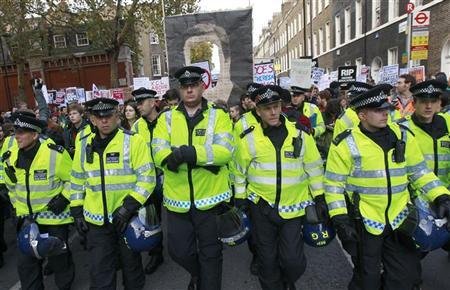 "In total six people have now been arrested in connection with that investigation – four at or near the address and one in Kent. The two further arrests were made when a man and a woman – both aged 28 – returned to the address later last night," Basu added.
"Searches are ongoing at three London addresses as part of this investigation. Due to these arrests that we have made, I believe that we have contained the threats that they posed."
Asked by reporters if the Met Police had foiled an active terror plot as a result of the operation, Basu replied: "Yes."
All suspects have been arrested on suspicion of the commission, preparation and instigation of terrorist acts under Section 41 of the UK Terrorism Act 2000 and remain in custody at a south London Police station.
The address and persons connected with it had been under observation by counter terrorism officers as part of an ongoing intelligence-led operation, according the police.
In line with established post incident procedures, the incident has been referred to the Met's Directorate of Professional Standards.
This matter has also been referred to the Independent Police Complaints Commission as a matter of course, the Met said.
On Thursday, armed officers were seen arresting a man near Parliament Square. Knives were seen lying nearby.
The 27-year-old has been detained on terrorism charges and is believed to have a British passport but was born outside the UK.
He remains in custody having been arrested for Terrorism Act Offences and also possession of offensive weapons and there are two ongoing searches at addresses in London as part of that investigation.
Basu also sought to reassure the public in reference to the terror attack on Parliament on March 22, which claimed four innocent victims.
He said "given the horrors in London of a few short weeks ago – and our thoughts are still with the victims and survivors of that dreadful day."
"I wanted to reassure the public that our increased activity to combat terrorism over the last two years continues – both by police and security services. Activity continues around the clock to identify and stop these threats and we are making arrests on a near daily basis."
"We will continue to work with all communities to defeat terrorists together – we will not allow common criminals to spread discord and fear."