A Chicago woman has sued Starbucks Corp in federal court, claiming the world's largest coffee chain puts too much ice in chilled drinks, and is seeking $5 million.
Filed in U.S. District Court in Chicago last week by Stacy Pincus, the lawsuit said Starbucks iced coffee and iced tea drinks contain less than the advertised amount of beverage.
Lawyers have applied for class status for the lawsuit, which alleges that an iced drink touted as containing 24 ounces actually has only about 14 ounces of fluid.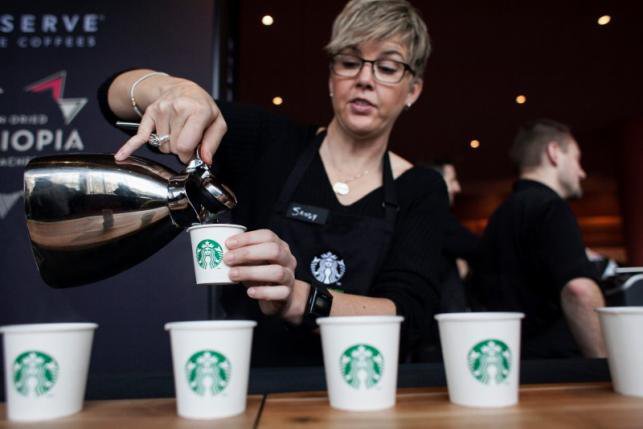 "Starbucks' advertising practices are clearly meant to mislead consumers when combined with the standard practice of filling a cold drink cup with far less liquid than the cup can hold," the lawsuit charged. "If Starbucks truly intended to provide the amount of fluid ounces in its Cold Drinks that it advertises, there would be simple ways to do so."
Starbucks called the lawsuit "without merit" in an emailed statement to Reuters.
"Our customers understand and expect that ice is an essential component of any 'iced' beverage," a spokeswoman for the Seattle-based company said. "If a customer is not satisfied with their beverage preparation, we will gladly remake it."